Transport
Getting there
By Car

By Train
From
Via
Time
Time
Calais
A28 (direction Le Havre)
5 hours
via Paris (station change) and St-Malo
7 hours
Paris
A11/E50 to Le Mans, A81/E50 to Rennes, then the smaller D137
4:15 hours
via Rennes and St-Malo
3:30 hours
Dieppe
N27 to A151 to A29 to A13 to A84
3:45 hours
Too difficult
Le Havre
A13 to A84
3 hours
via Paris (station change) and St-Malo
7 hours
Cherbourg
A13 to A86 to A6
2:25 hours
via Paris (station change) and St-Malo
7:45 hours
Marseilles
via Le Mans: A7, A47, A72, A71,
A85, A28, N176
10:45 hours
via Rennes and St-Malo
7:30 hours
Air: The airport, close to Dinard, is shared with Saint-Malo and offers international flights, particularly those of Ryanair. Other international destinations will require changing in London.
Click here to access the airport's website.
Ferry: There is no ferry service from Dinard. To go to/from the UK, you will need to go to the neighbouring Saint-Malo or Cherbourg.
Bus: There are several long distance bus operators going to this city from different cities in France (and Europe). Click on one of the links below to see which departure city is covered.



Flixbus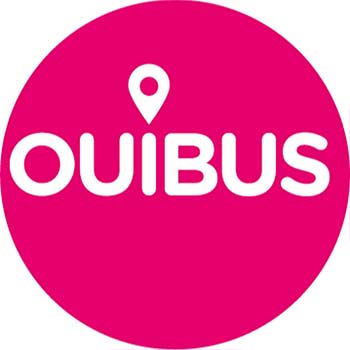 Ouibus

Within Dinard
There is a reasonable bus network within the city, not enormous, but dense enough that you will not need to walk that much. If you are tired from the long walk along the sea and want to get back to your hotel, it's an idea solution. There's even a free bus shuttle service.
Click here to access the city's bus network (unfortunately in French only)
There is also a ferry service that brings you to Saint-Malo.
Car
Driving within Dinard is quite easy. Some streets are narrow, but most are wide enough for bigger cars. Most streets offer street parking.
Some parking zones are free for up to 2 hours, but you will need to display the Blue Parking Disc (which can be purchased in Tabacs).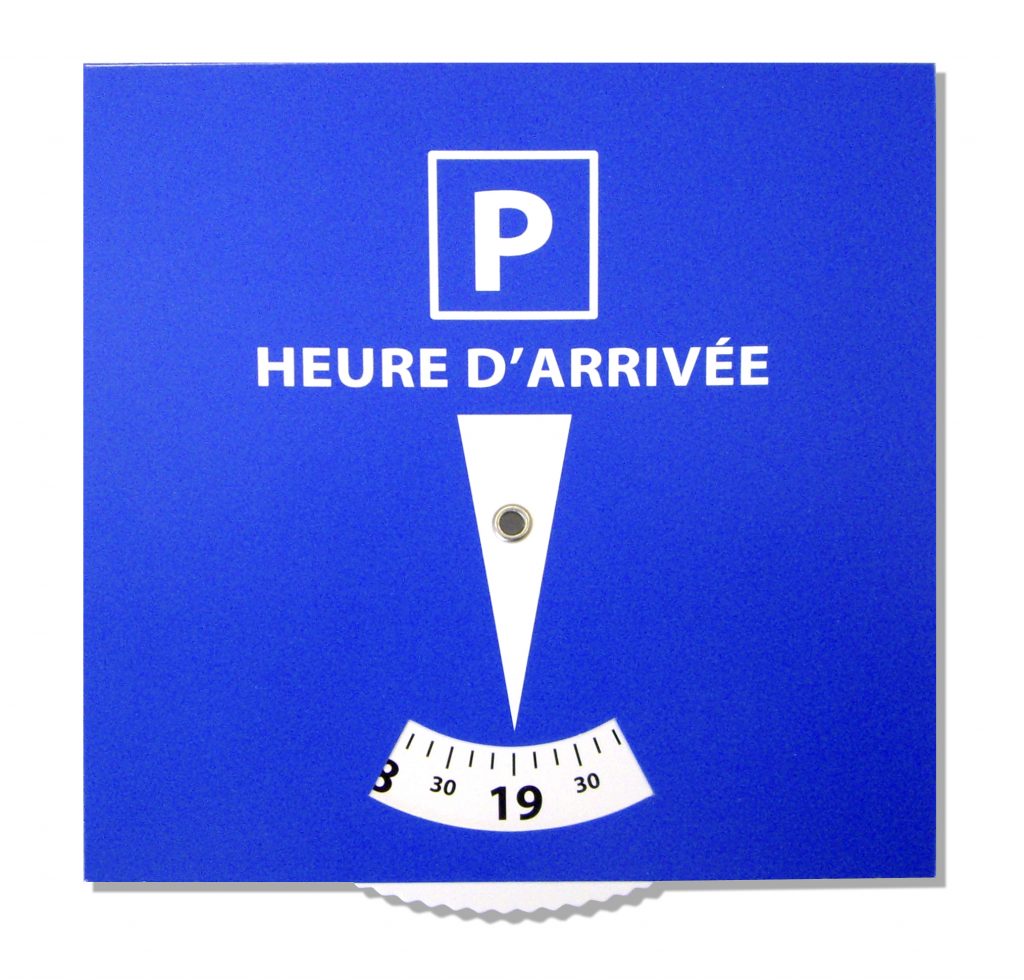 Other parts of the city have different fee based structures. Click here to access the city's web site (in French).
You can download iPhone/Android/Windows smartphone app to pay (and even extend your parking). Click here to access the download page (scroll to the bottom for the downloads).
Restaurants
Dinard is not a city full of restaurants like other cities, but still there are some 80 of them in the city. Obviously with Dinard located alongside the sea, fish is one of the main ingredients.
There is one 1-Star Michelin restaurant, located in the scenic hotel of Castelbrac.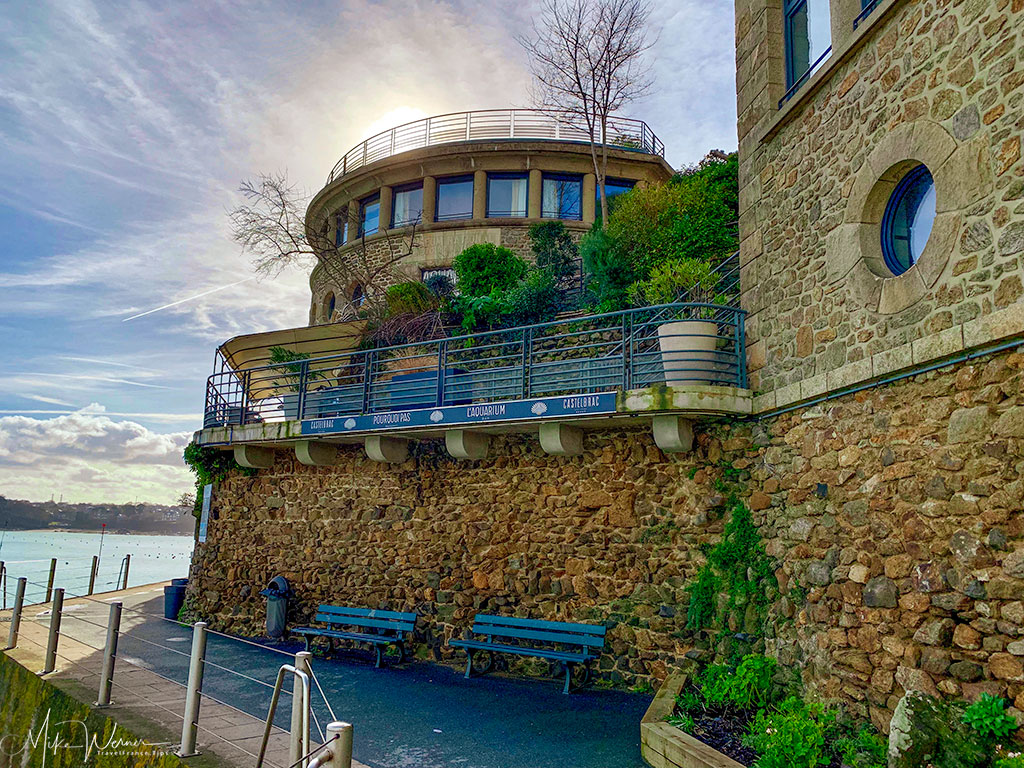 Castlebrac 5-star hotel in Dinard
Hotels
There are some 180 hotels and other accommodations available in Dinard, ranging from expensive 5-star (like the one shown above in the Restaurants section) to low cost, budget hotels.
We stayed in the Novotel Thalassa (photo below) and really enjoyed it. Great view, staff and food. The rooms are comfortable. Click here to access their website. Today, the hotel is no longer a Novotel but it's called Emeria Dinard Hotel.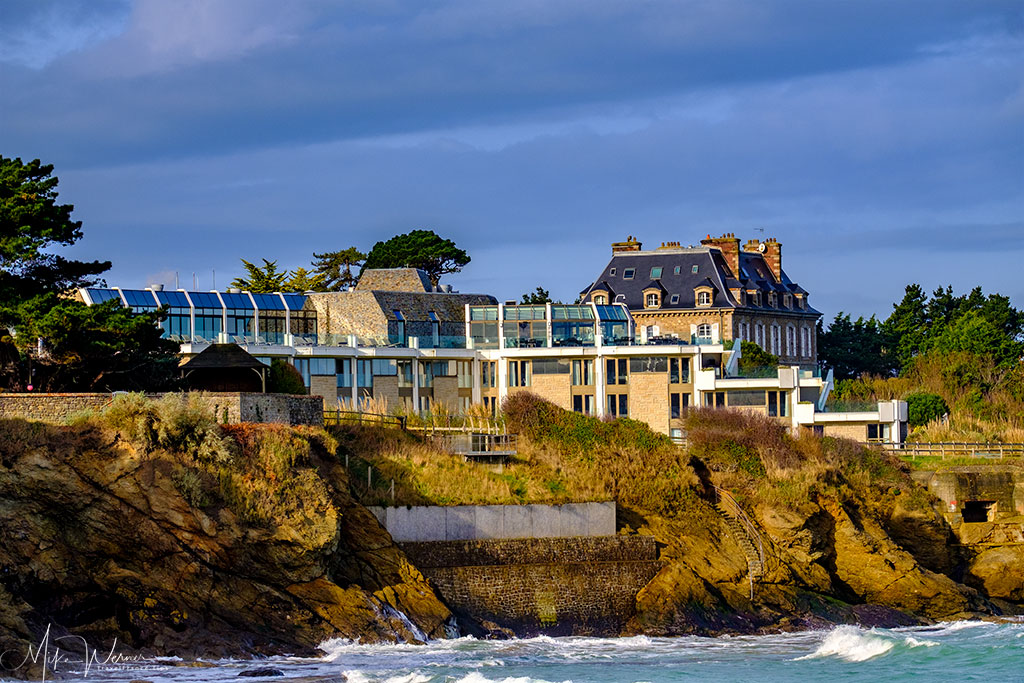 Novotel Thalassa Dinard hotel
Things To Do/To See
Walk the very long seaside promenade of Dinard

Several walks are organized, including the Lawrence of Arabia walk. Click here for more information (in French).
Walk from Dinard to Saint-Malo (13 kilometers) on the GR34 (Part of the larger GR #34 trek route – click here for more info, in French)
Swim in one of the natural swimming pools or at one of the several beaches

Walk the "Promenade Du Claire de la Lune" walk at night (light and music show) July and August (more info, click on the low image on their web site for an English version, click here)


Related Posts