Transport
Getting There
By Car

By Train
From
Via
Time
Time
Calais
A28 (direction Le Havre)
5 hours
via Paris
3:30 hours
Paris
A11/E50 to Le Mans, A81/E50 to Rennes, then the smaller D137
4 hours
TGV direct
3 hours
Dieppe
N27 to A151 to A29 to A13 to A84
3:40 hours
via Rouen and Paris
6 hours
Le Havre
A13 to A84
3 hours
via Paris:
6 hours
Cherbourg
A13 to A86 to A6
2:30 hours
via Lison and dol de Bretagne
4 hours
Marseilles
via Le Mans: A7, A47, A72, A71,
A85, A28, N176
10 hours
via Rennes TGV
7:40 hours
Ferry: from the UK: Daily ferries from Portsmouth, Jersey, Guernsey, Weymouth and Poole.
Air: The airport, close to Dinard, is shared with Saint-Malo and offers international flights, particularly those of Ryanair. Other international destinations will require changing in London.
Click here to access the airport's website.
Bus: There are several long distance bus operators going to this city from different cities in France (and Europe). Click on one of the links below to see which departure city is covered.



Flixbus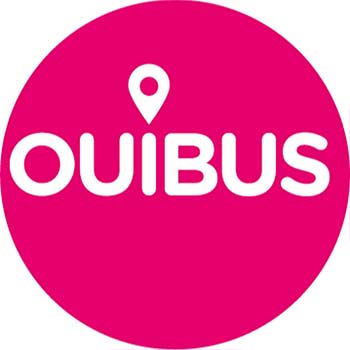 Ouibus

Restaurants
More than you can handle. Every corner, every part of St. Malo will have restaurants (there are some 300 in the city itself), ranging from excellent to reasonable. You can eat anything there, from traditional French cuisine to English Fish & Chips. Fish is an obvious choice.
There are 2 Michelin starred restaurants inside the city.
Click here to read one of our review of a restaurant with a great view.
Hotels
Saint-Malo is popular (and expensive), so it has a good selection of accommodations, ranging from high-class to moderately expensive.
Things To See/Things To Do
Walk the very long beach or promenade
Walk the walls of St. Malo (one hour without stopping)
Discover the inside of the walled city
Time permitting, do a side trip to Jersey by the ferry. It is possible to do a round trip in one day.



Visit the St. Vincent Cathedral steeped in history.



When the tide is out, visit the two forts.
For those interested in spas, there is an excellent Grand Hotel des Thermes, a hotel with a big spa attached to it.


Related Posts
63

Here are the things todo, to see, where to eat, to sleep and how to get there in/for Honfleur, Normandy.