Transport
Getting There
By Car

By Train
From
Via
Time
Time
Calais
A16/A28/E402/E44 and A29/E44 and A14/E5
2:20 hours
via Paris:
5:30 hours
Paris
A13/E5
2:45 hours
Direct:
2 hours
Dieppe
A29/E44 and A13/E5
2 hours
via Rouen:
3 hours
Le Havre
A13/E5
1:15 hour
via Rouen:
2:30 hours
Cherbourg
N13
1:20 hour
1:15
Marseilles
via Paris: A7, A6, A13
9:30 hours
via Paris:
6 hours
Air: Caen has an international airport, but it's not big. Most flights go to Lyon and transfer from there anywhere in Europe, but direct flights to London, Southend are scheduled.
Ferry: There are direct ferries from the UK to harbours close-by: Ouistreham (Caen), Cherbourg, Le Havre, Dieppe and one ferry link between Ireland and Cherbourg.
Bus: There are several long distance bus operators going to this city from different cities in France (and Europe). Click on one of the links below to see which departure city is covered.



Flixbus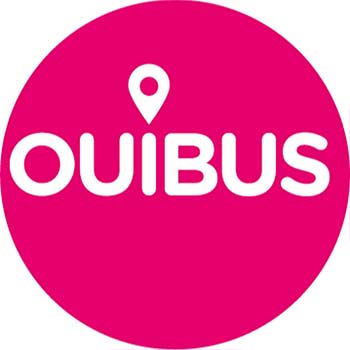 Ouibus

Within Caen
Caen has an excellent bus and tram/trolley system called Twisto, a ticket valid for 1 hour throughout the network costs €1.45. 10 tickets cost €12.20. The 1 hour ticket allows you to change bus/tram as often as you want for one hour. You can buy the tickets directly on the bus, or at the machines located at all tram stops.
Restaurants
There are some 350 restaurants in Caen, so likely you'll find one to your taste. There are 3 one-star Michelin restaurants, and as usual, I recommend you try at least one of them. It's difficult to go wrong with a Michelin rated restaurant. So far we haven't eaten in any memorable restaurant in Caen, but we will for sure shortly.
Hotels
Caen is a big city with plenty of things to do and see, so there is a good selection of accommodation in the city.
Things To See/Things To Do
Related Posts