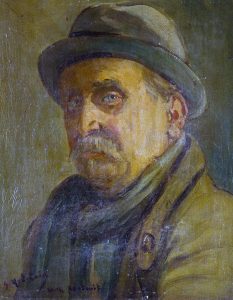 Movement(s): Post Impressionism
Gustave Madelain (1867 – 1944) was French painter with his own interpretation of French post Impressionism.
As a painter he earned himself a reputation as having an individual "flair"- using bold colors and a flamboyant style.
Madelain showed a number of canvases at Le Havre and at Rouen; though it was naturally in Paris that he had his greatest success.
Not much else is known about this artist.
Madelain painted mostly in Paris but did paint in several places in France ( a link "⇠" to his works of art will appear below when published):
Bourgogne-Franche-Comte (Burgundy)
Brittany
Grand Est
Normandy
Occitanie
Pays de la Loire
Related Posts