The Pointe de Guilben is a peninsula at the East of Paimpol, Brittany. It's a great place for a small hike or picnic. There are even a few secluded beaches to be found there.
The Pointe is surrounded by water on three sides (hence the peninsula), making the area very beautiful and wild. Views on all sides of the Pointe are spectacular.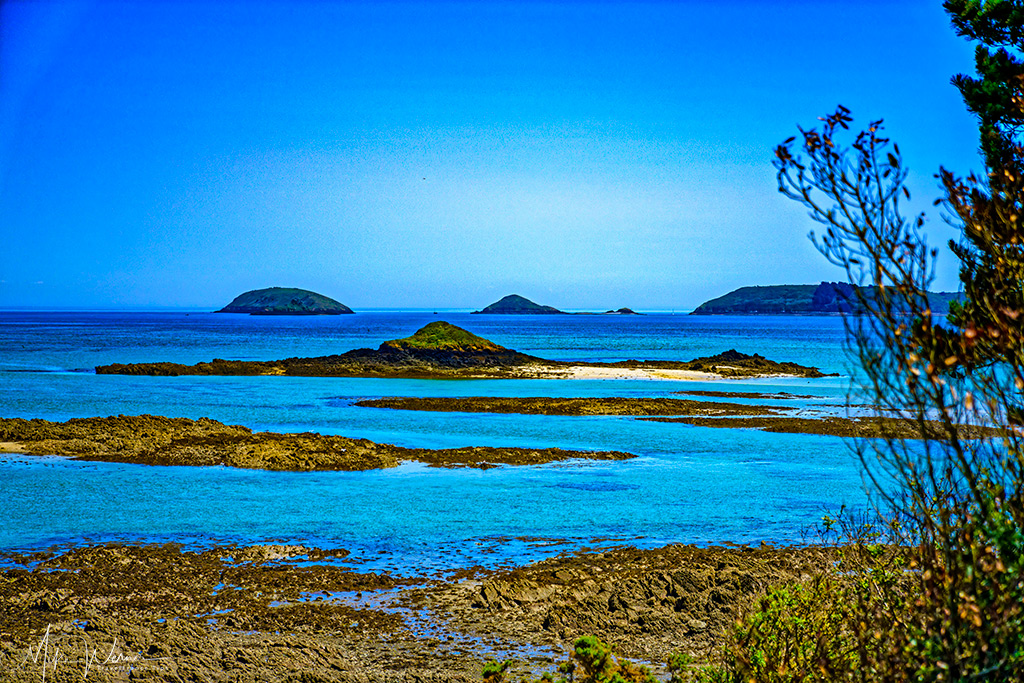 The area has a nice and easy hiking path around the Pointe. The ground is soft and the inclines are easy.
Most of the area is forest, though some parts are in the open (so hot during summer days).
You can see that many of the trees have been there for a long time
From the Western side of the Pointe, you can see the centre of Paimpol and its church.
A couple of small, secluded beaches can be found on both side of the peninsula.
Close to the end of the peninsula, you'll find this hut. It's in good shape, used in the old days by the Customs & Excise people.
Close to the hut you will find this half-circle re-enforced wall. It would seem that this was used for a cannon.
Summary
A visit to the Pointe-de-Guilben can be a nice few hours when the sun is shining. A not-so-long hike, on an easy terrain, some beaches, shade in the forest and some beautiful scenic views make it a pleasant outing.
There are several parking areas, some a challenge to get to due to single lane paths.
Related Posts
10000

Paimpol is a rather large town, some 7100 inhabitants, located on the Northern part of Brittany. It's a pleasant town, and therefore you'll see many tourists during the summer month, attracted by the harbour, beach and restaurants.

10000

The Beauport Abbey in Paimpol, Brittany was built in 1202. It was one of the first buildings in Paimpol. Today, most of the abbey is a ruin, but it can still be visited. It is also the starting point of one of the Santiago de Compostela pilgrimage routes.