The Beauport Abbey of Paimpol, Brittany lies slightly to the North East of the city. It lies very close to the water (in fact, it's slowly disappearing into the water).
The Abbey was built in the year 1202, and lost it's religious order in 1790 when it was closed after the French revolution. It was only in 1992 that the Abbey was bought by the French government and transformed into a National Monument.
A large part of the abbey is in ruins, but not all of it.
Santiago de Compostela pilgrimage route
The Abbey is the starting point of the Brittany leg of the famous Santiago de Compostela pilgrimage route:
This city/town forms part of one of the French legs of the Santiago de Compostela pilgrimage route.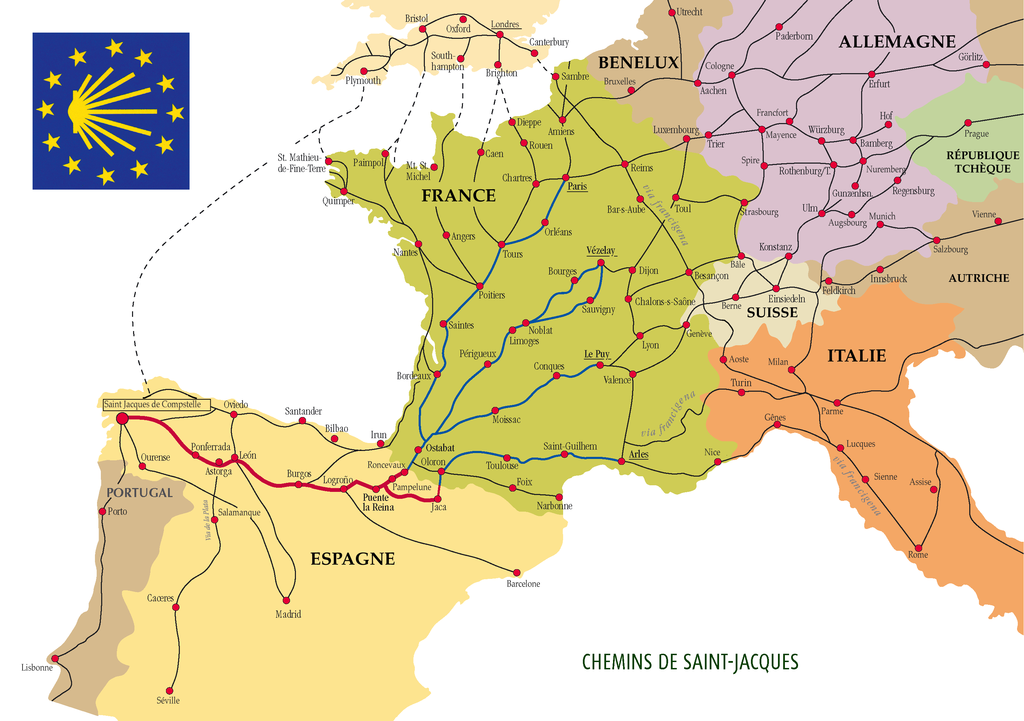 Santiago de Compostela pilgrimage routes
Marshes and Sea
The Beauport Abbey lies very close to the sea, surrounded by marshes. The Abbey itself lies slightly higher, but the sea is slowly encroaching.
Below the abbey you will find the sea (in the form of a bay) and marshes
All around the abbey when hiking, you will find water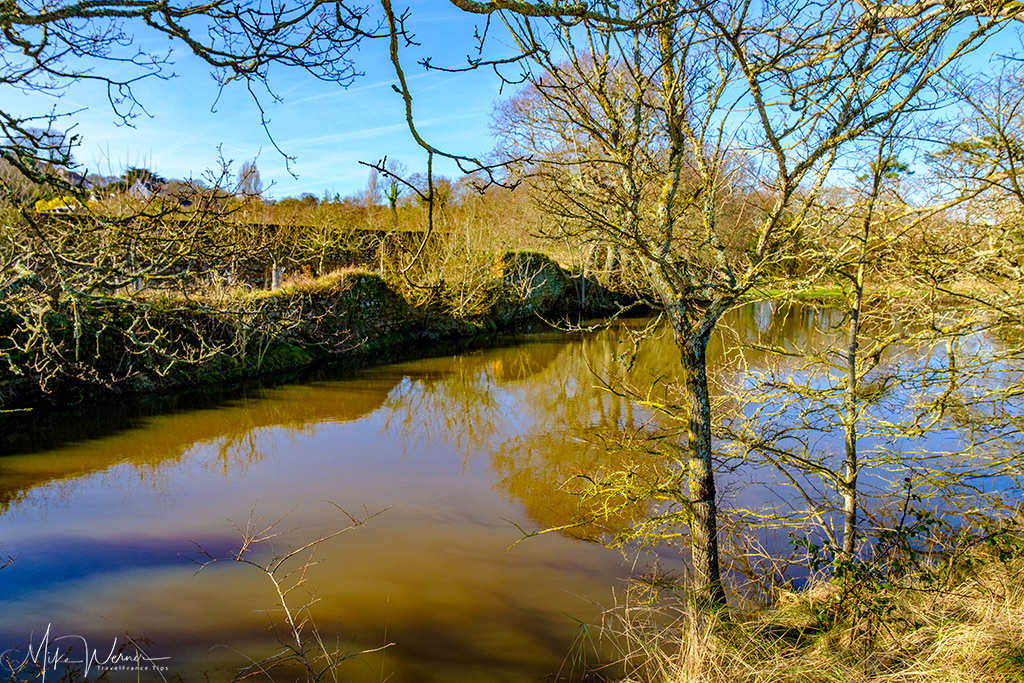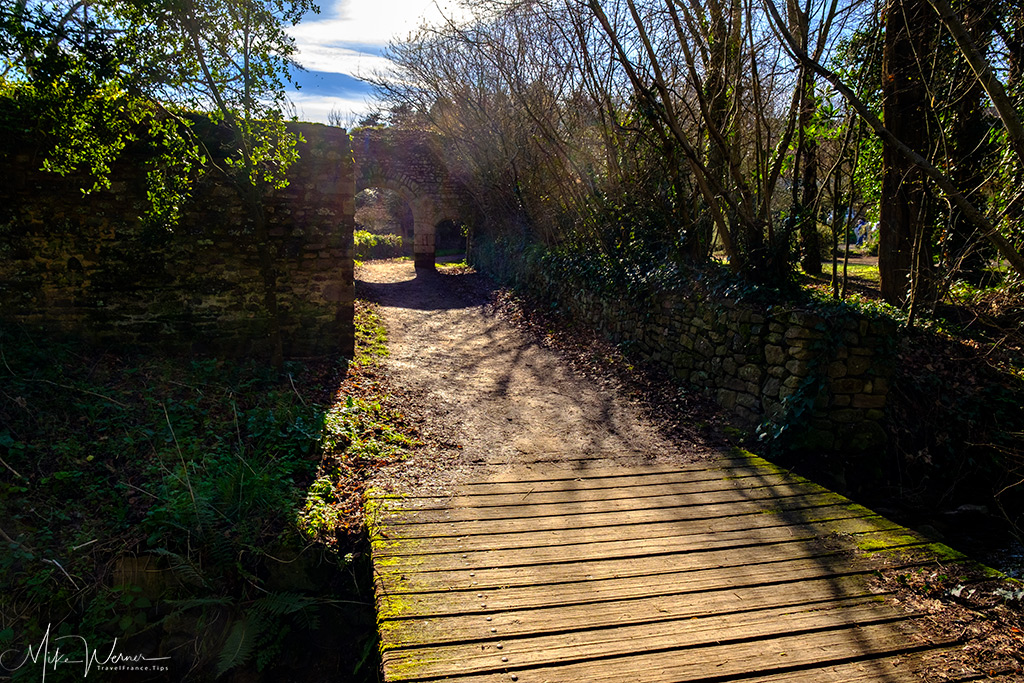 Conclusion
If you are in the area, a visit to the Beauport Abbey can be recommended. The abbey itself is quite interesting, and even it it's not open, the hike around the area can be of interest.
There's a large parking place just below the abbey.
Click here to access the Abbey of Beauport's website.
Related Posts
10000

Paimpol is a rather large town, some 7100 inhabitants, located on the Northern part of Brittany. It's a pleasant town, and therefore you'll see many tourists during the summer month, attracted by the harbour, beach and restaurants.

10000

The Pointe de Guilben is a peninsula at the East of Paimpol, Brittany. It's a great place for a hike or picnic. Several small and secluded beaches can be found there.