Of all the things to see in Le Havre, this is probably the number one item. Le Havre is not a touristy city with a lot of monuments, but the Saint-Joseph church is special, very special.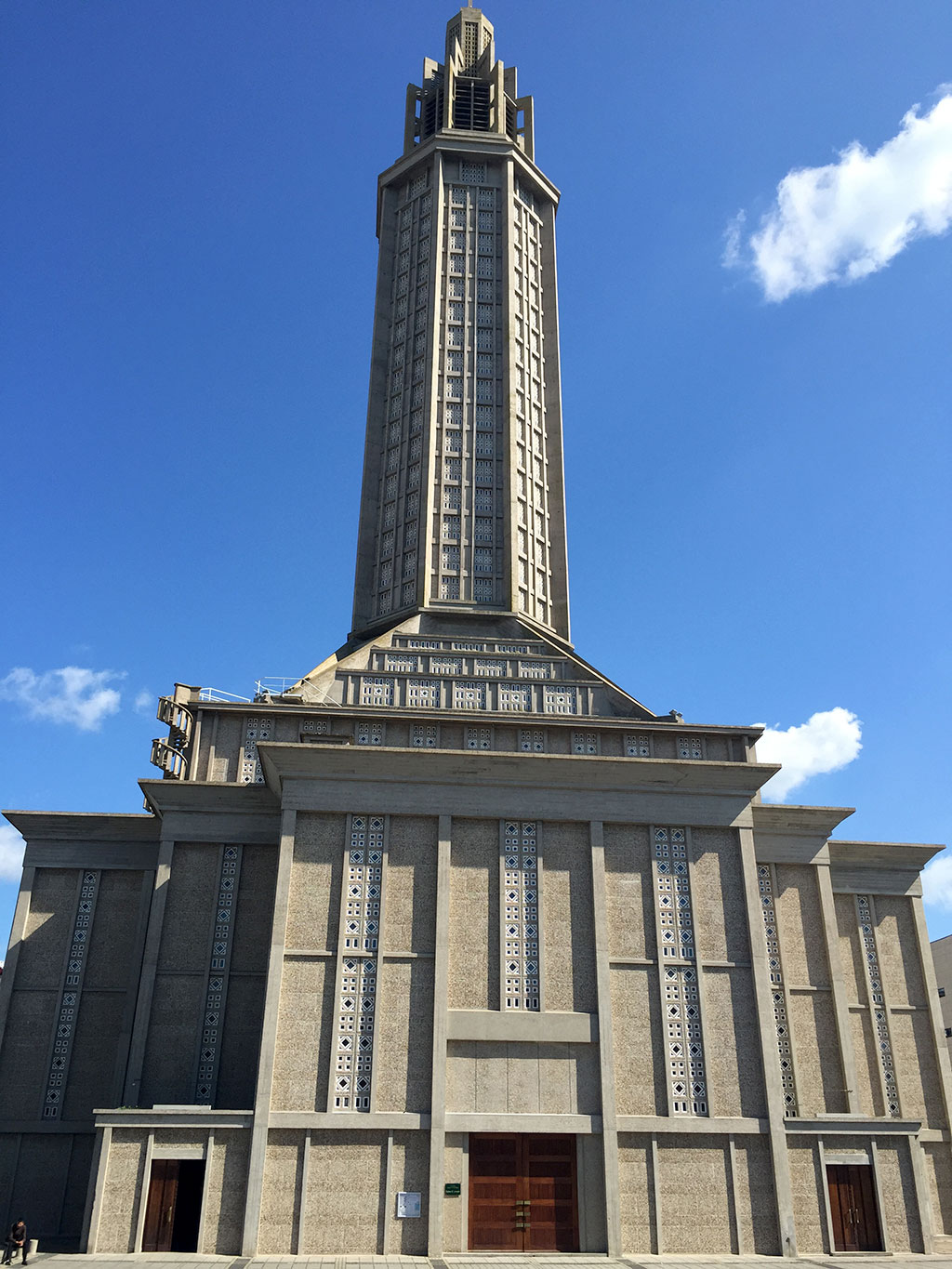 The St. Joseph church is first of all the most noticeable landmark of the city, to be seen miles away. Like the Eiffel Tower in Paris, the St. Joseph Church is the main visual landmark for Le Havre. In fact, its 107 meters height is used by sailors as a beacon to the city. This Roman Catholic church was built in 1951 to 1958 by the main architect of the reconstruction of Le Havre, Auguste Perret. Of all the parts of the reconstruction of the city for which Perret was responsible, the church was the only construction he looked after personally together with another architect Raymond Audigier.
Perret designed the church with several ideas in mind: light, open and strong enough to withstand some of the major storms the city can see. Perret was an atheist, while Audigier was a true believer. They settled on a design halfway between a monument for all those that had died in the 2nd World War, and a church dedicated to the religion.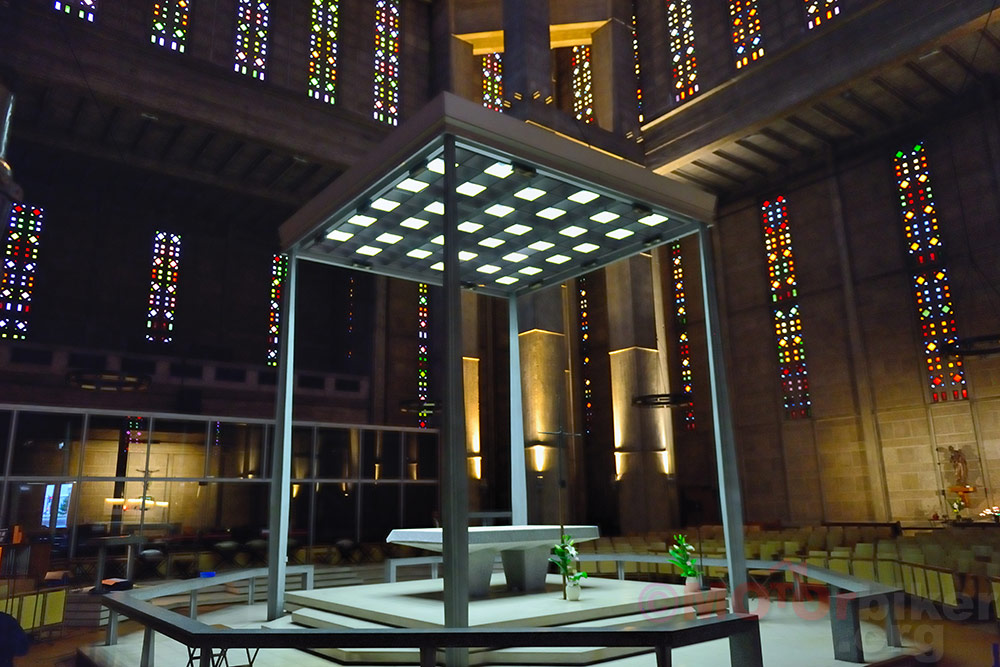 The church itself is made out of precast concrete, like the rest of the reconstructed city. The concrete beams transverse the church, something that gives it a distinct visual image.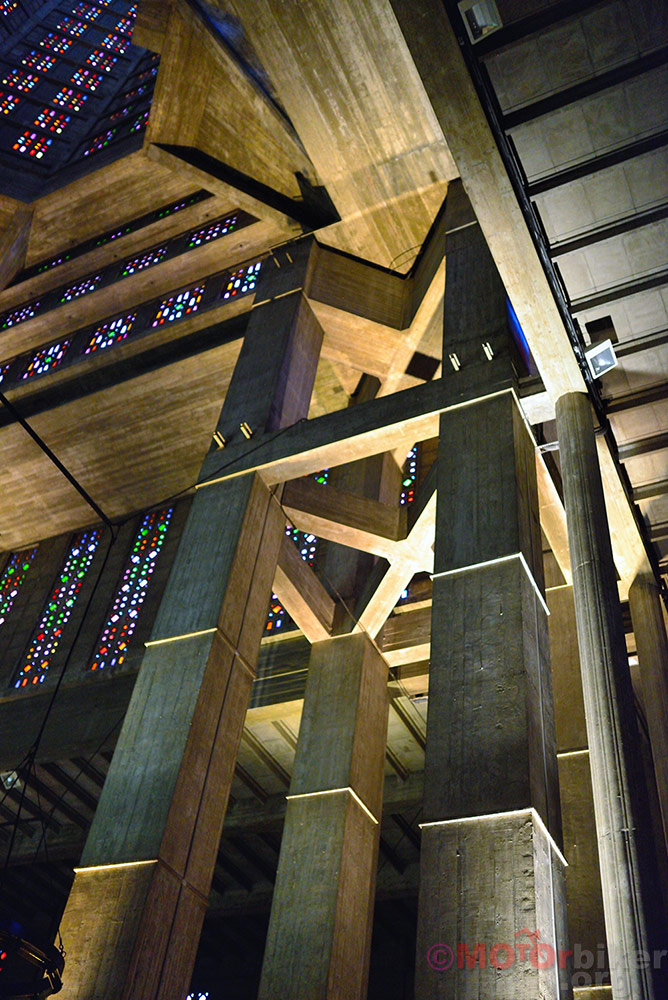 When visiting the church during the times that there is no mass, a soft music is played, giving the church a very serene feeling.
On the sides, like with most churches you can see the confession booths, discretely positioned in dark corners.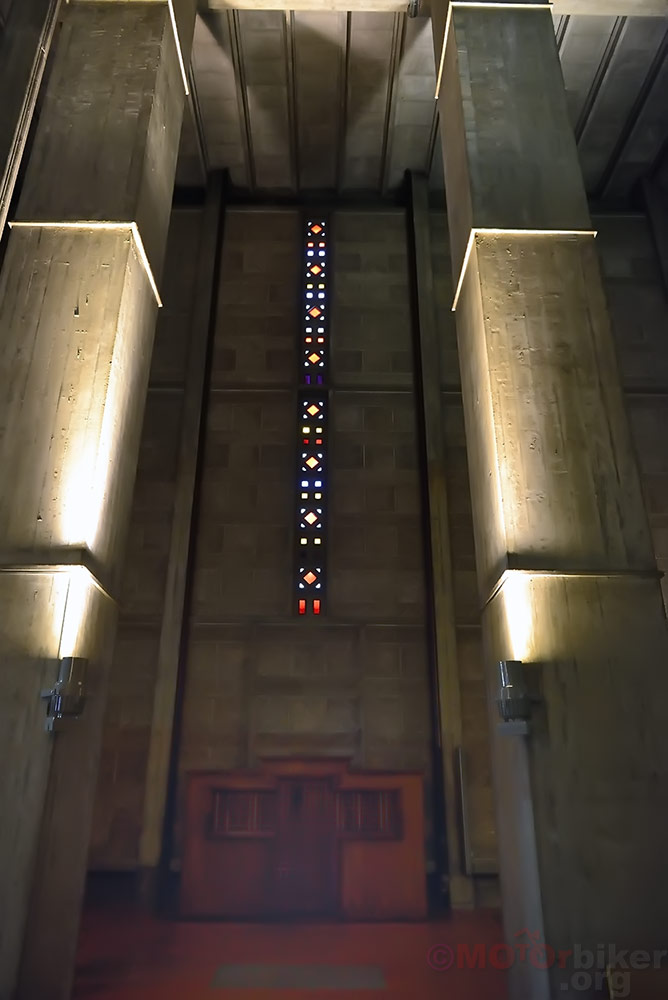 Alongside each side are stained glass, each with a special colour. Colour changes the higher it goes.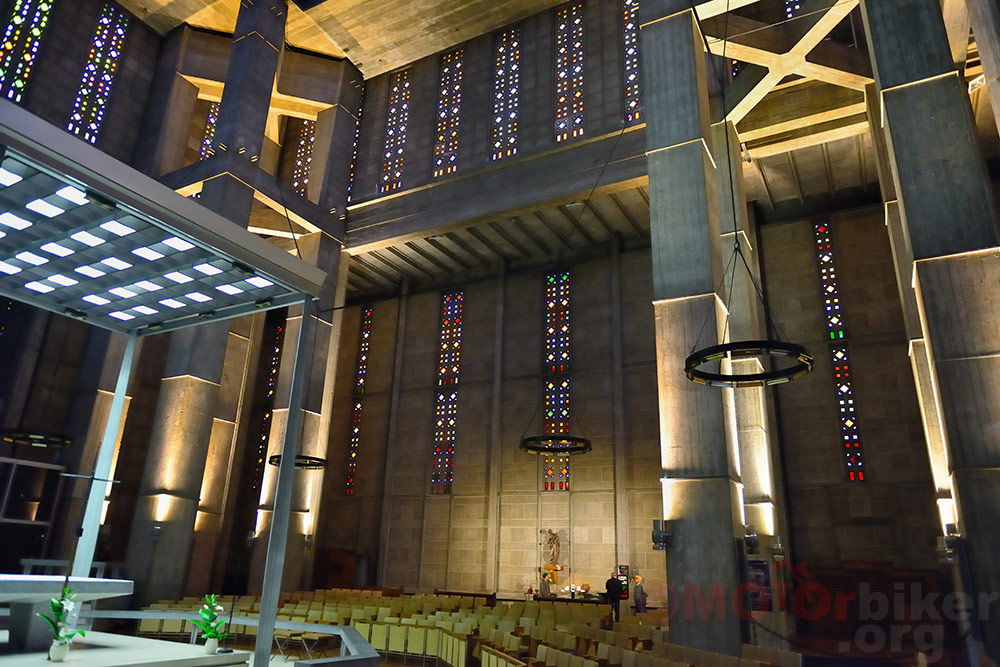 The outside of the church, particularly the tower, are illuminated, but each side has its own colour to make navigation on sea, but also in the city easier.
If you ever end up in Le Havre, I strongly recommend going inside this special church. Even if you are not a religious person, it is very spiritual.
Click here to go back to the Le Havre Introduction
Related Posts