The Cathedral of Auxerre, or Cathedrale Saint-Etienne d'Auxerre in French, is a Catholic church dedicated to Saint Stephen situated in Burgundy, France. It was built on the location of a Romanesque cathedral dating back to the 11th century and was constructed during the 13th to 16th centuries. The cathedral's crypt, which houses 11th century Carolingian frescoes, is situated beneath the structure. In addition to its notable frescoes, the cathedral is also renowned for its expansive stained glass windows. Since 1823, it has functioned as the seat of a diocese that is joined with the diocese of Sens Cathedral.
The cathedral is rather large, highlighted by the closeness of neighboring buildings and houses.
The main entrance houses two large, purple, doors: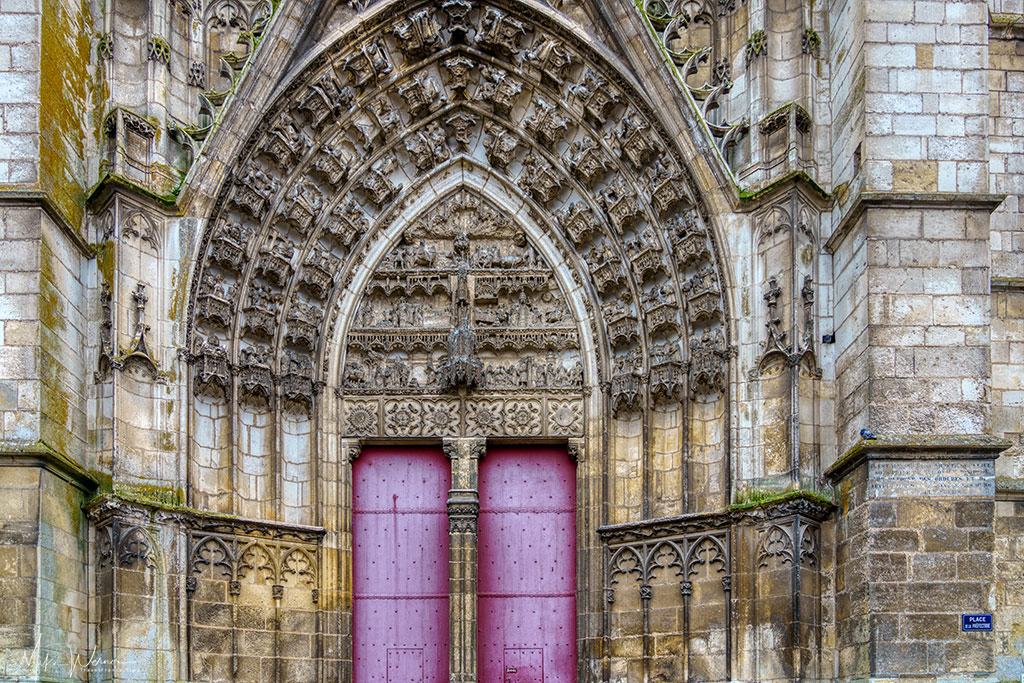 On the other side of the entrance doors, opposite you will find this stained glass window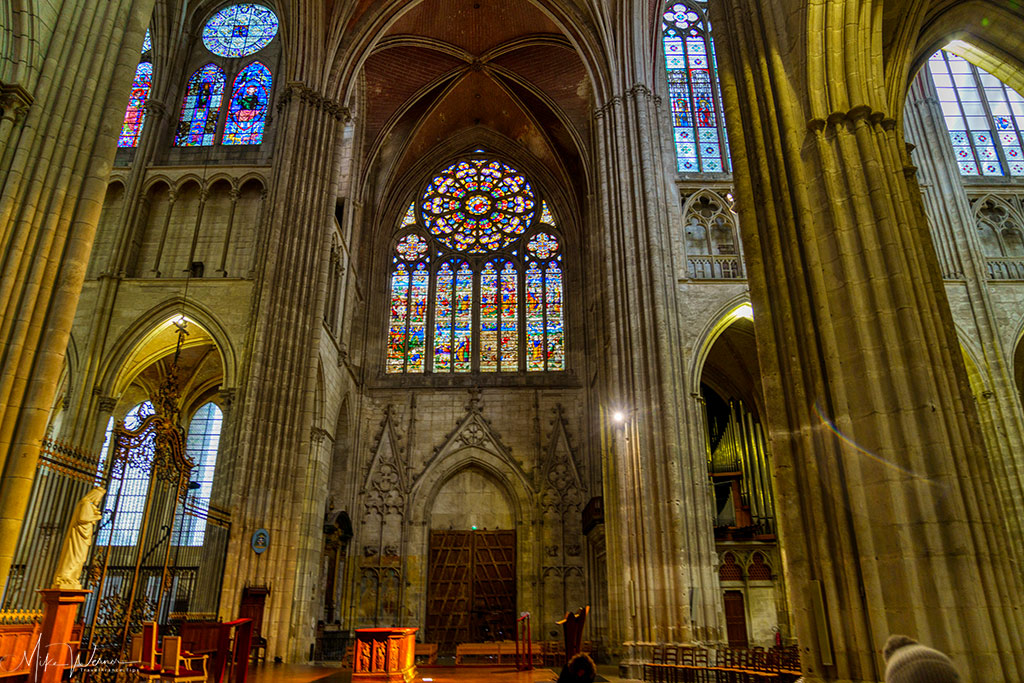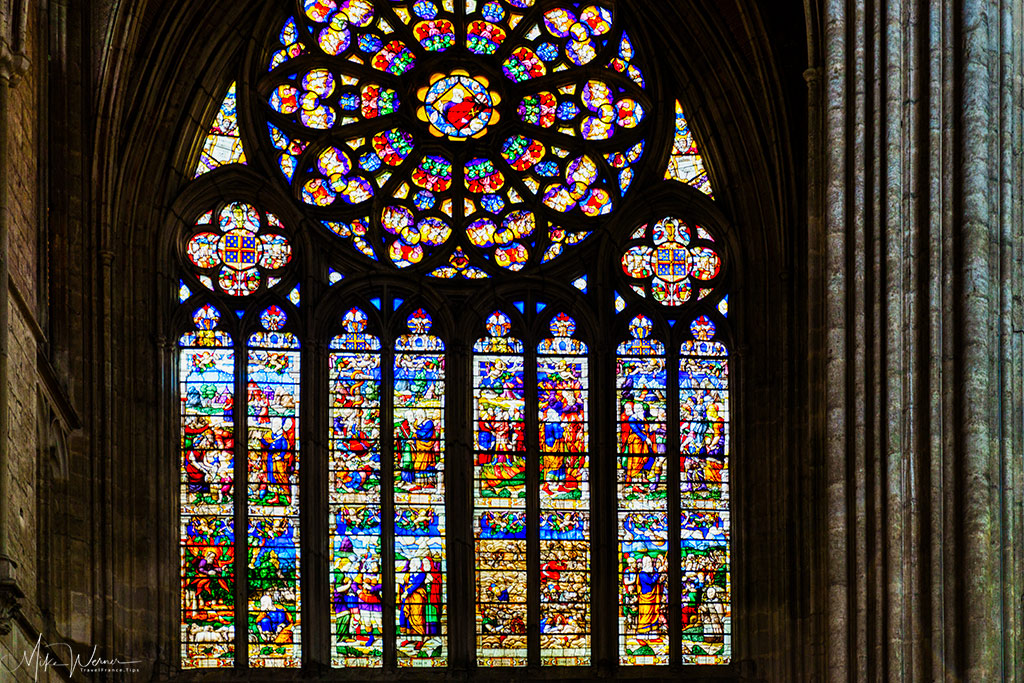 Aisles and Arches
The aisles are massive and austere.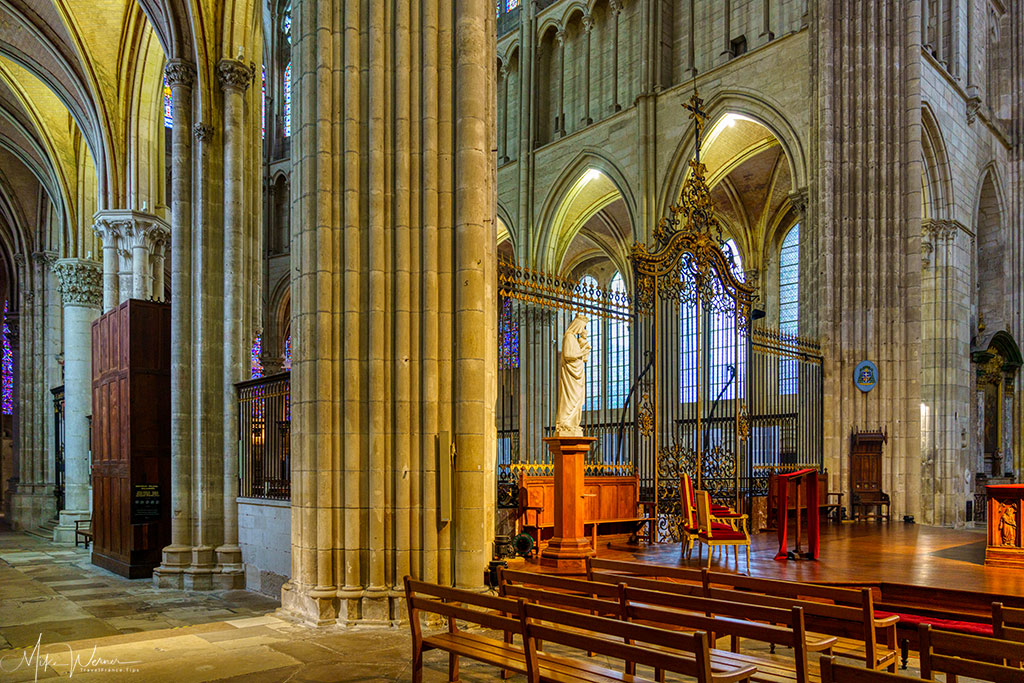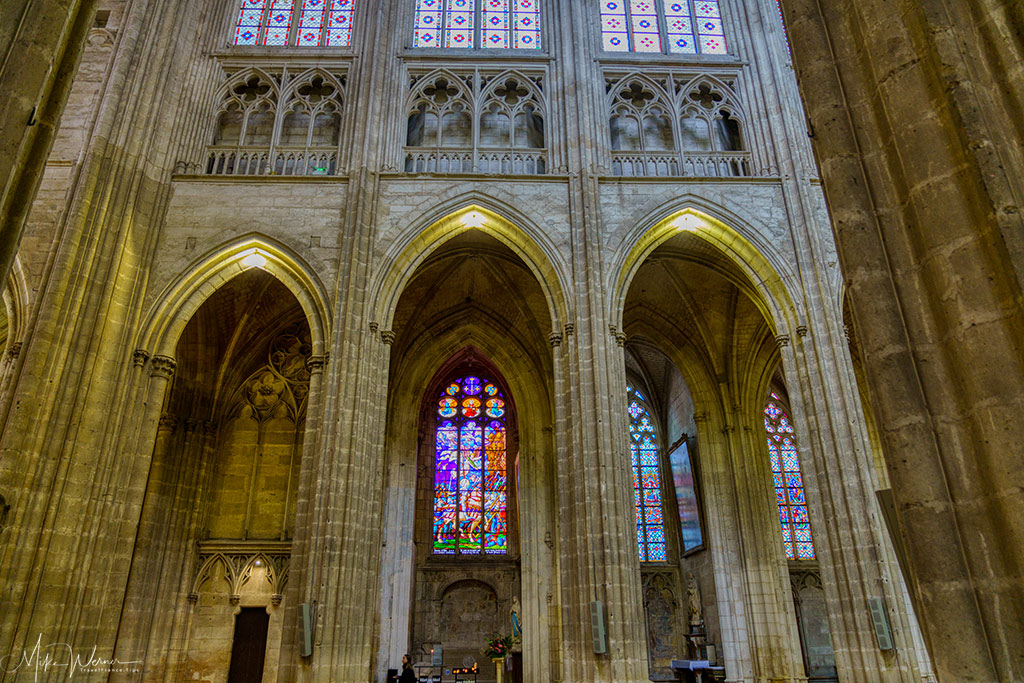 The arches are impressive thanks to their many stained glass windows: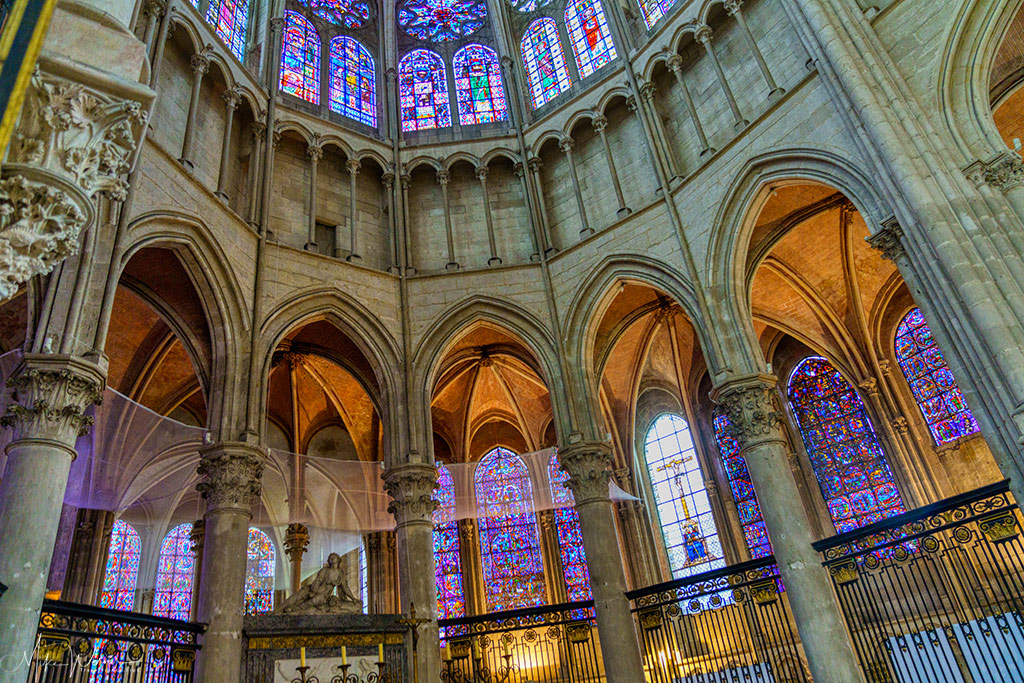 Nave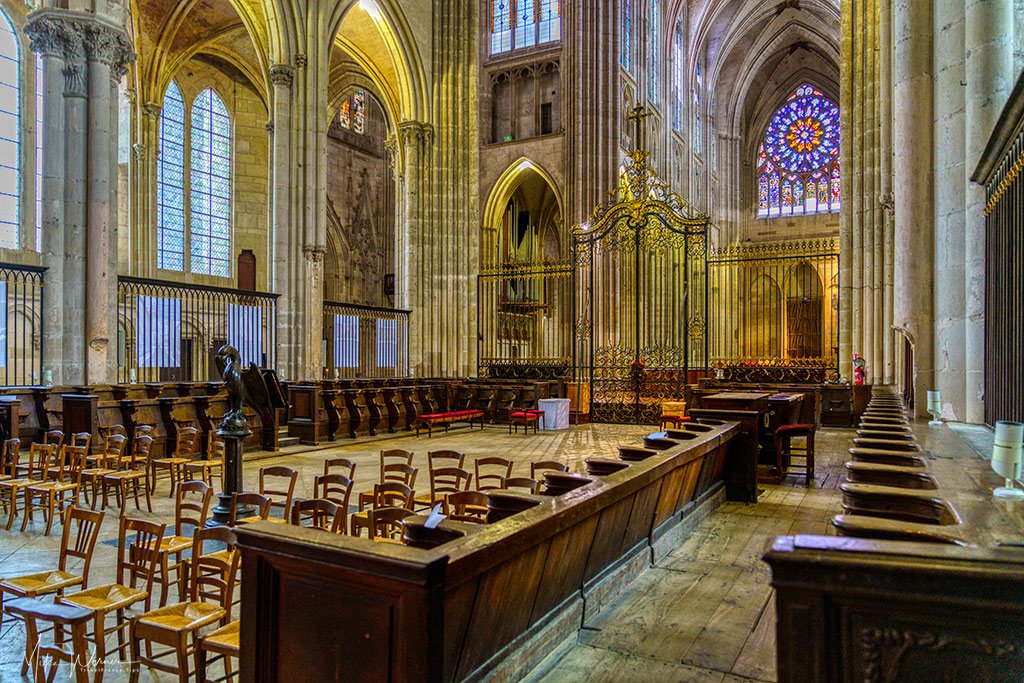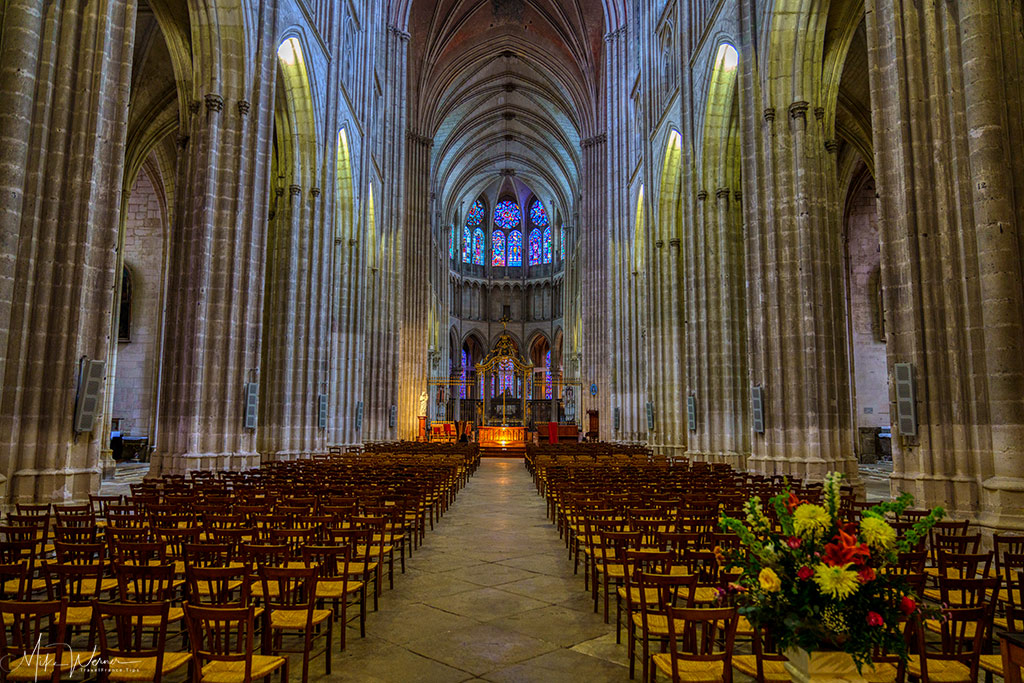 Choir
The choir is located at the east end: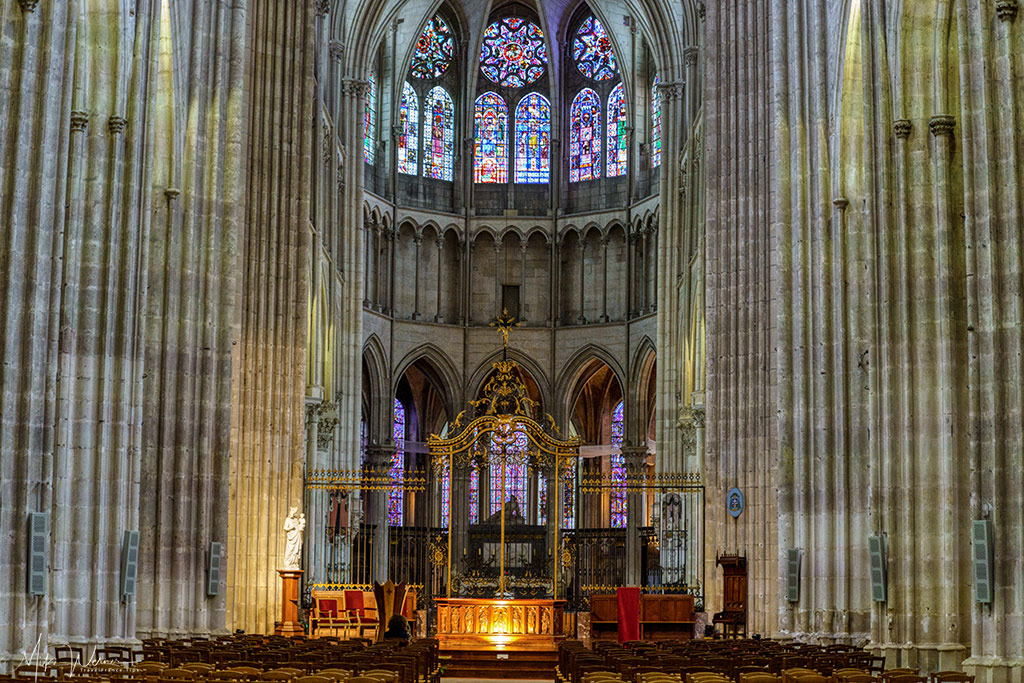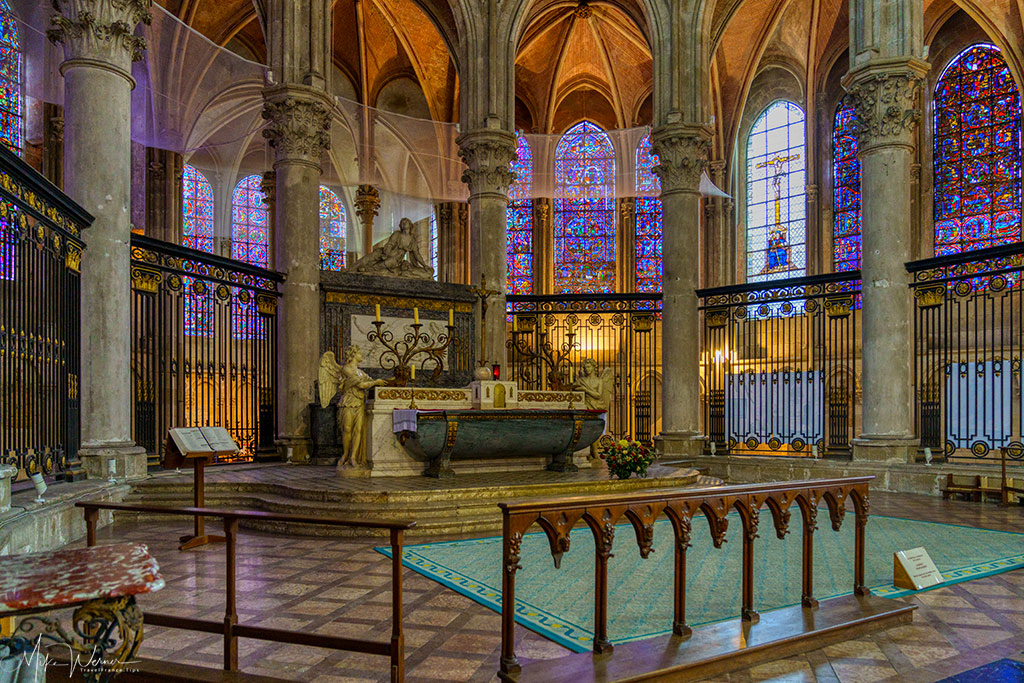 The Auxerre cathedral organ was built in 19th century: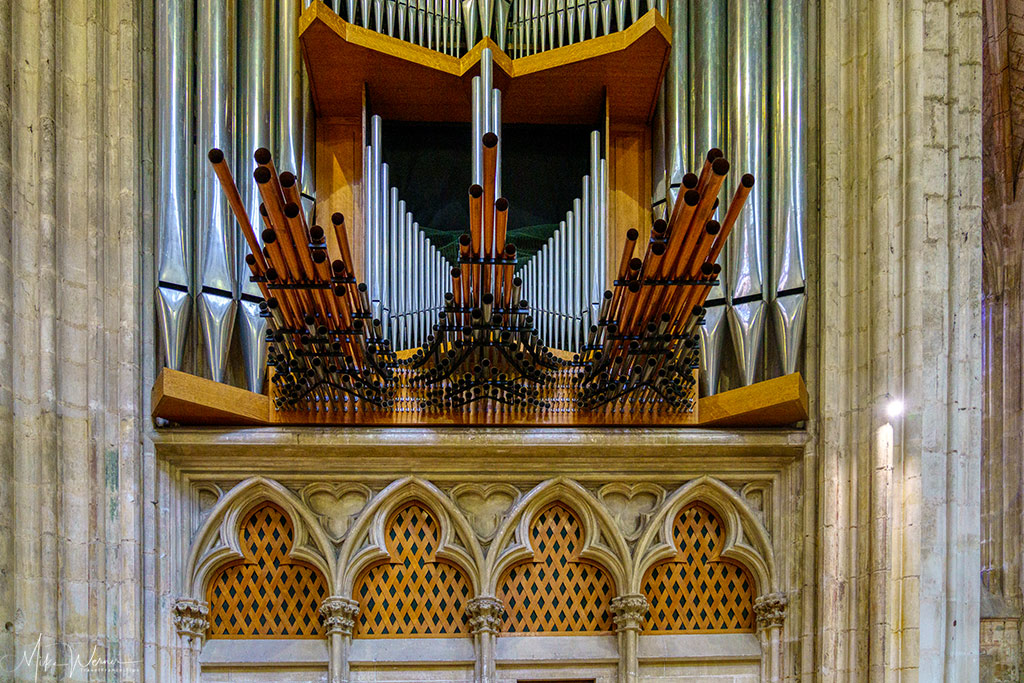 Chapels
As you would expect there are several chapels alongside the church, often not marked. Here they are:
Chapel
Chapel
Chapel
Chapel
Chapel
Tomb
Chapel
Chapel
Chapel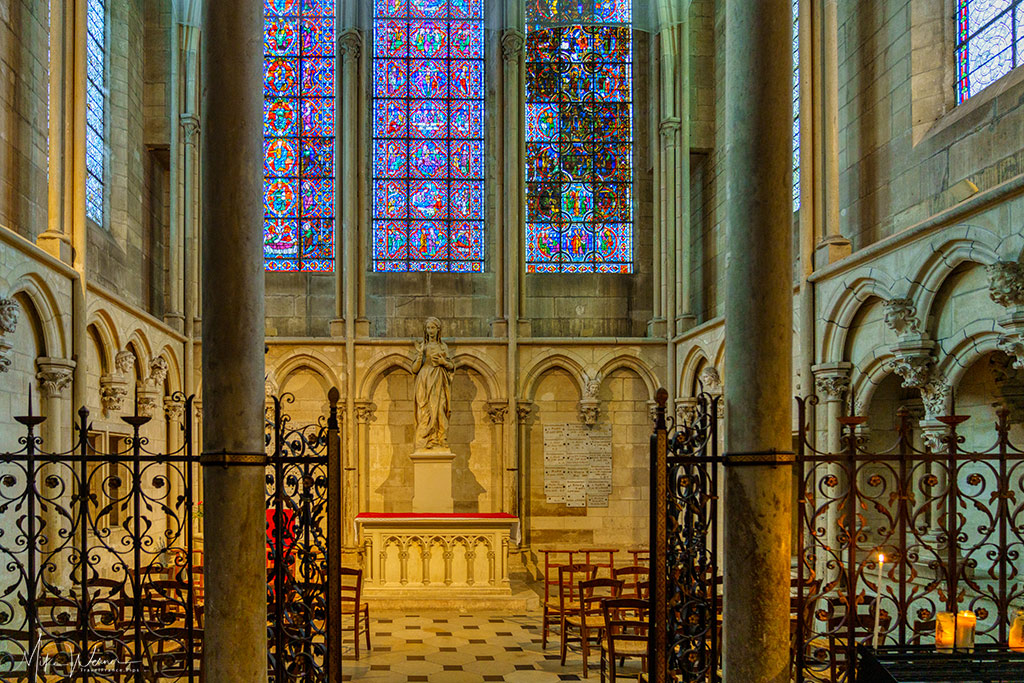 Chapelle de notre-dame de vertus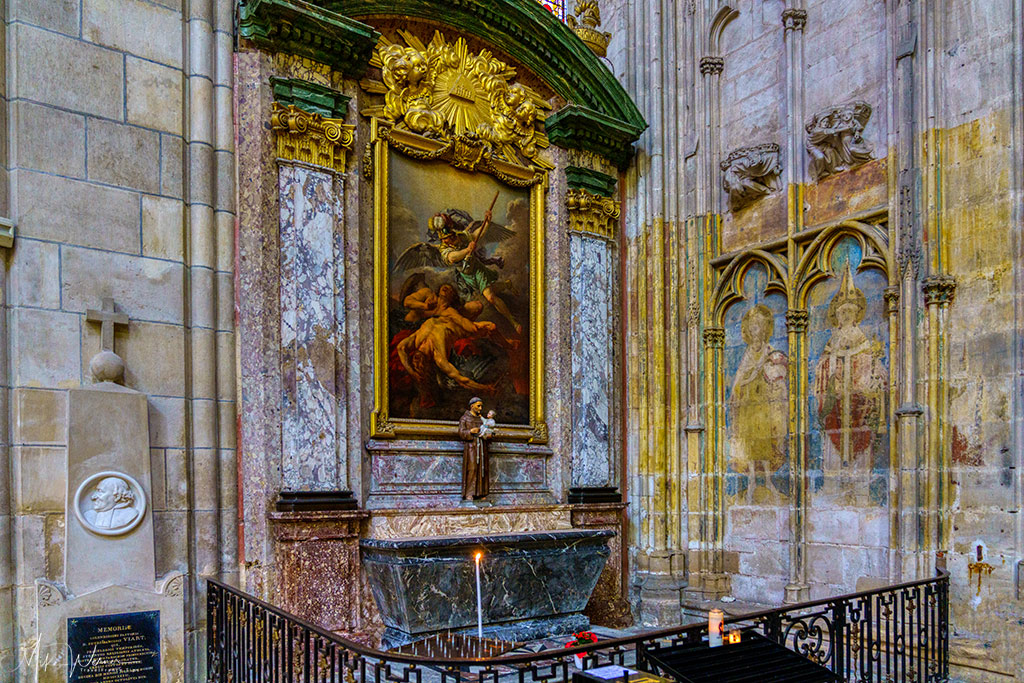 Chapel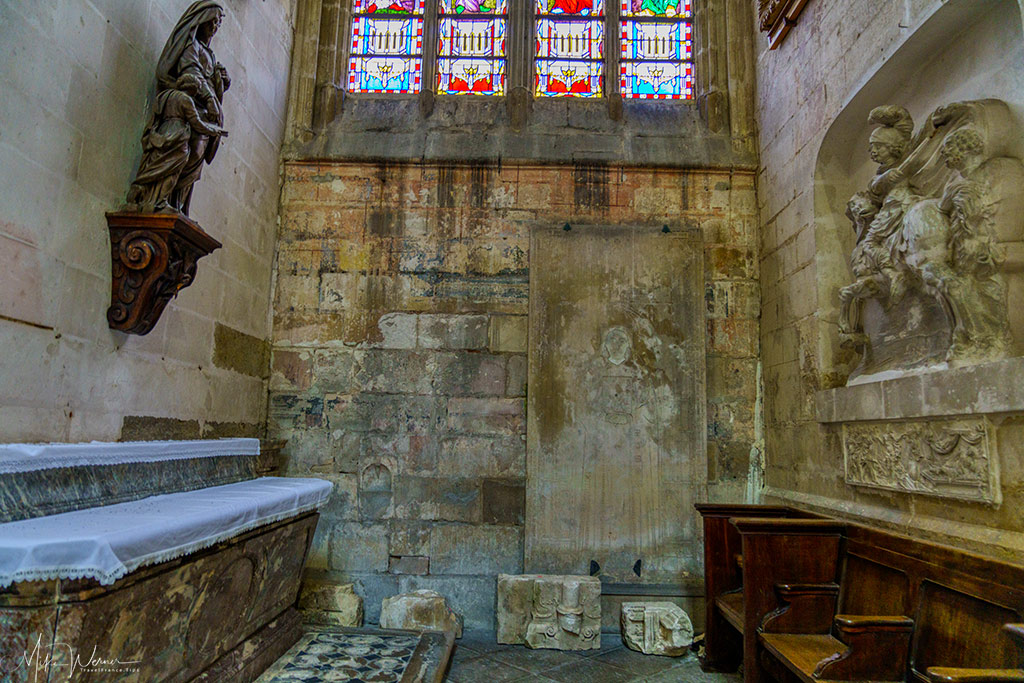 Chapel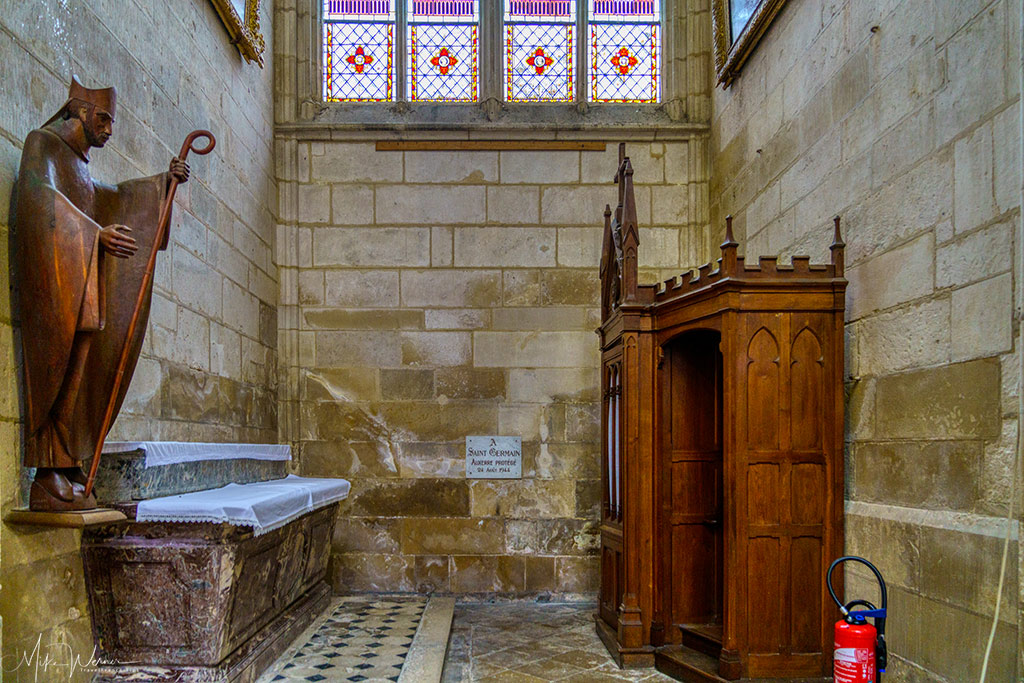 Chapel
Chapel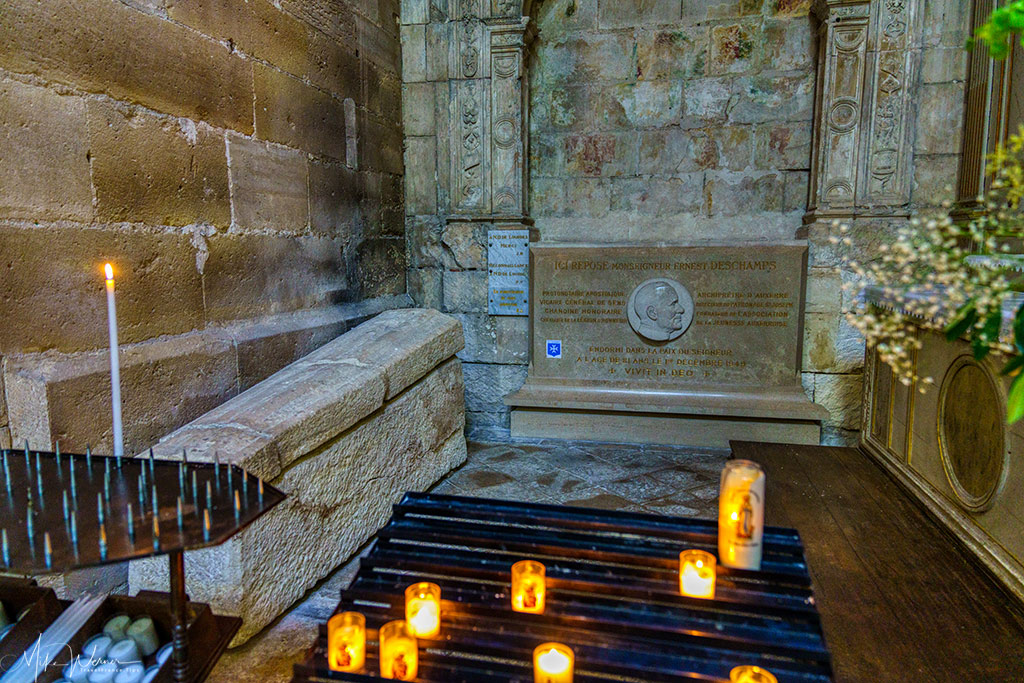 Tomb of Ernest Deschamps in a chapel of the Auxerre cathedral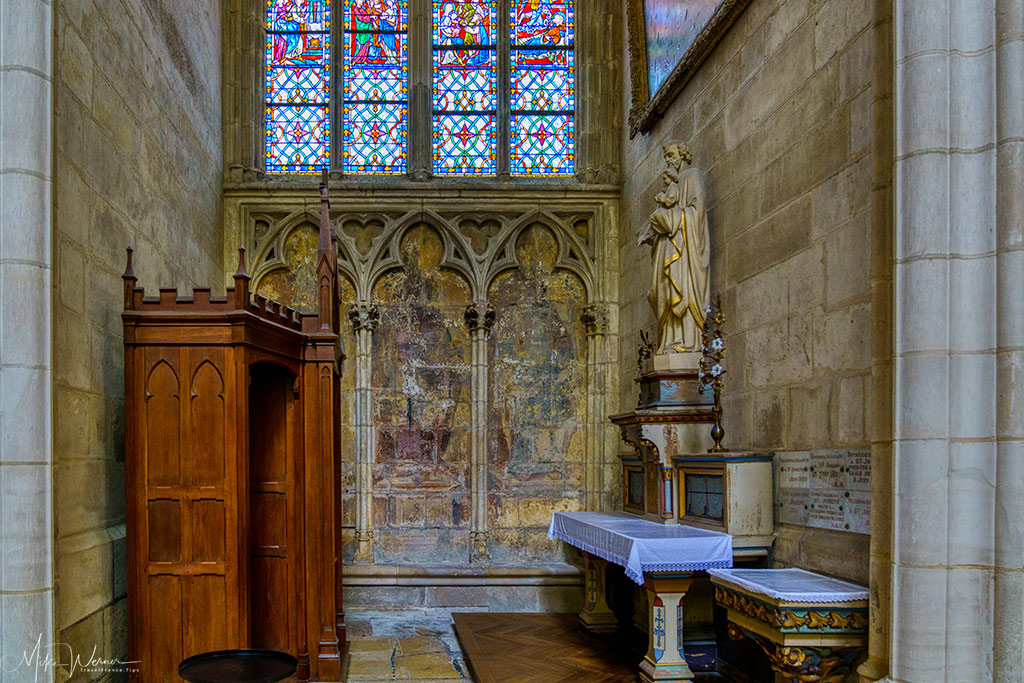 Chapel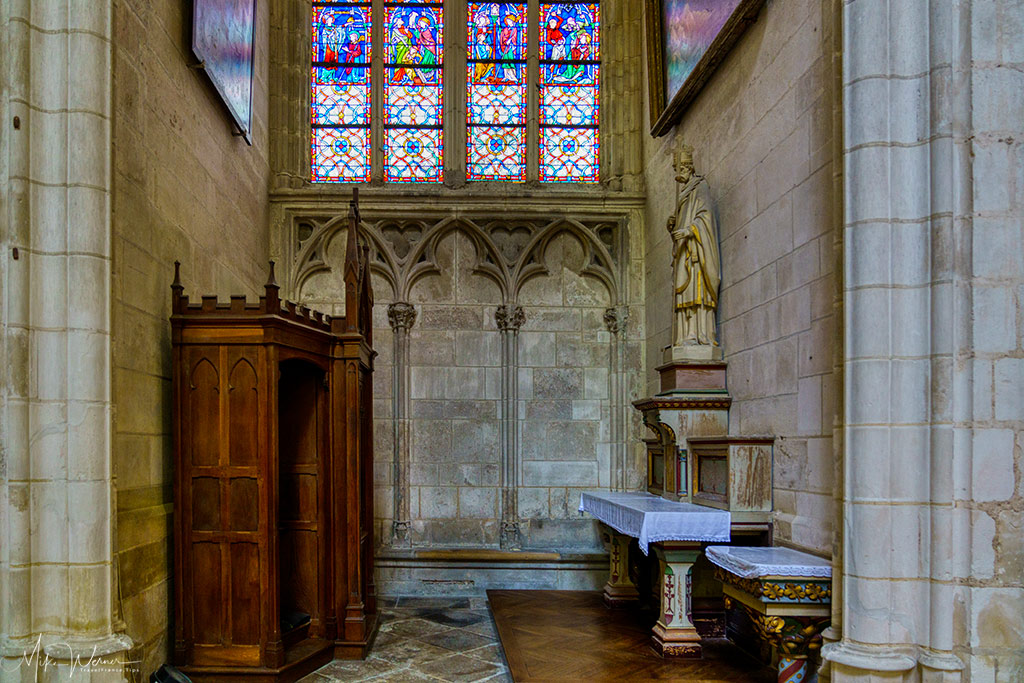 Chapel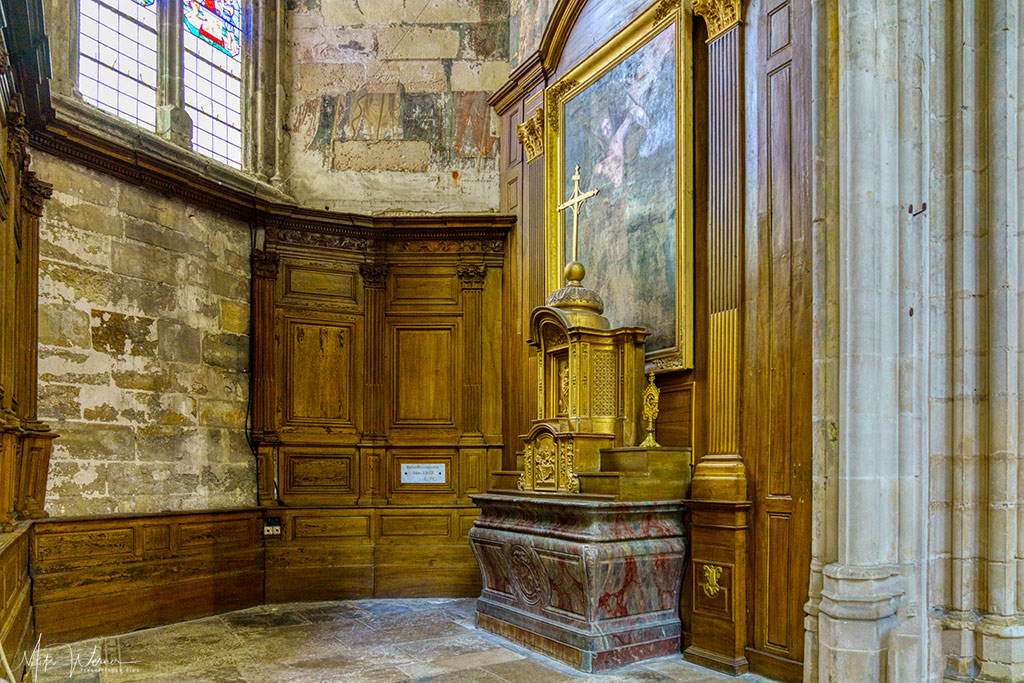 Chapel
There is one more chapel at the entrance: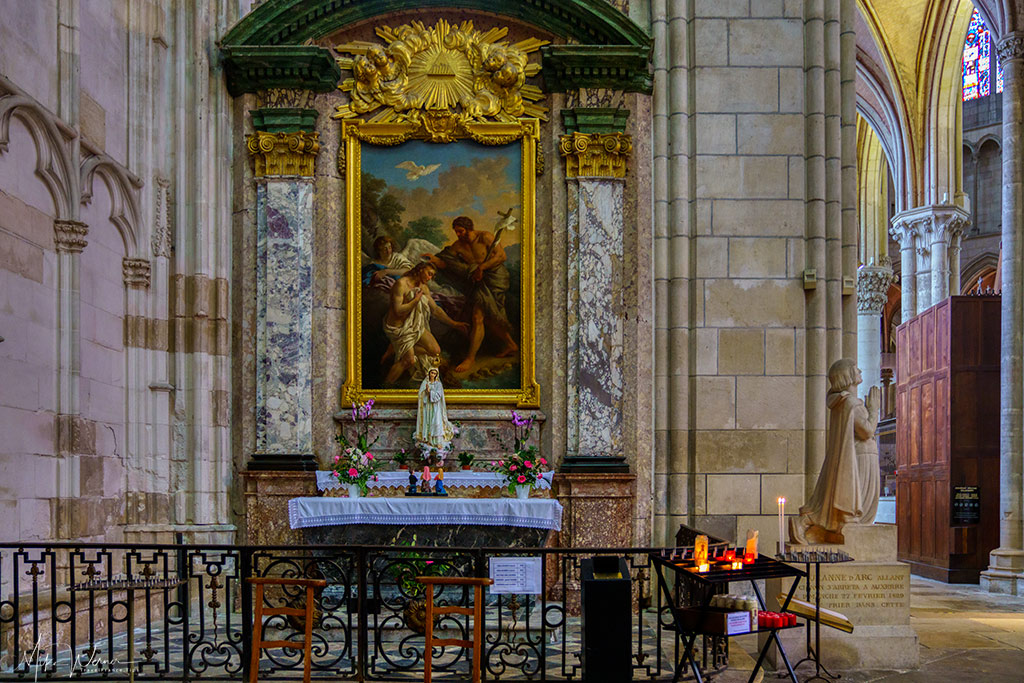 The "special" thing about this one, is the statue you see on the right, of a praying woman. That is Joan of Arc, who passed by the cathedral one day (27-Feb-1429) and prayed: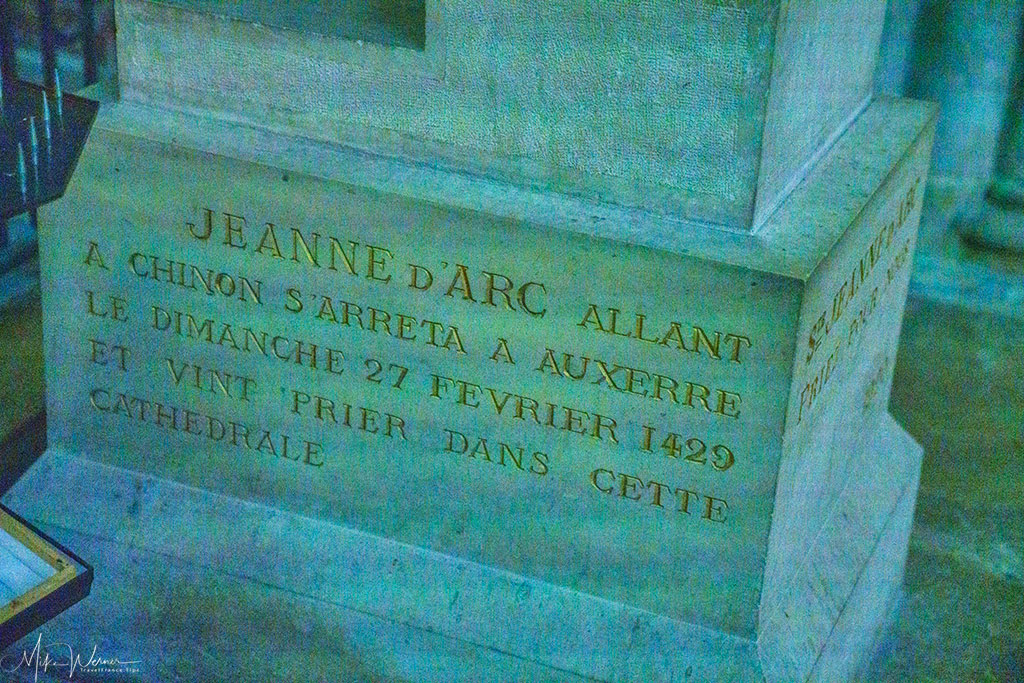 Conclusion
The most interesting part of this cathedral are the stained glass windows. There are many of them, and in original state.
The architecture was ahead of its time when it was built , but the church itself has faded a bit. You can spend a nice hour looking inside it.
Related Posts