Built: 15th century
Status: Private
Visitable?: No
Notable: Part of a farm
Web: –
The Auberville castle, located in the small town of Auberville-la-Manuel, is in private hands and forms part of a large farm.
The main gate is impressive with its gatehouse and two towers. The castle itself was built in the 15th century.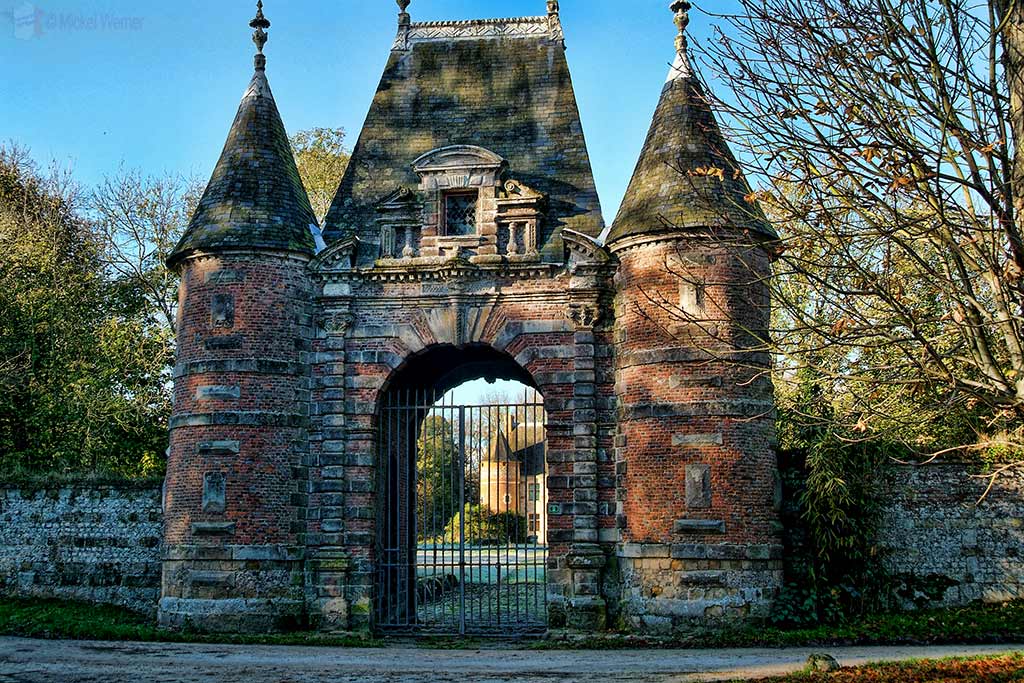 Outside the castle there are many outbuildings, logical, since it's a working farm.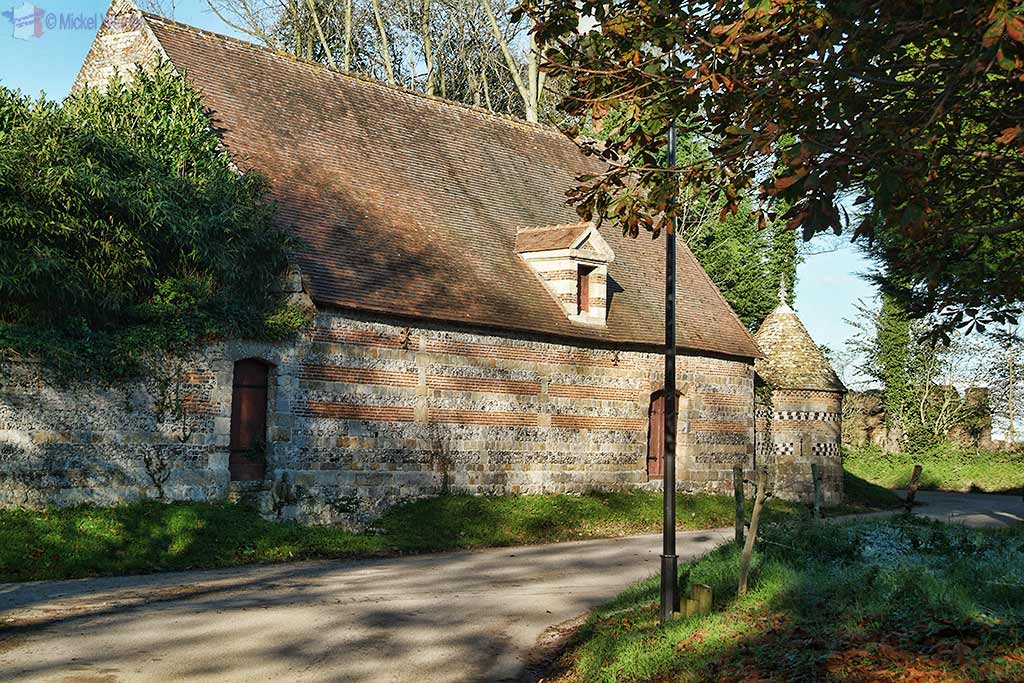 Right opposite of the main gate of the castle, behind another tall wall, is a large manor. From the records I could find, it had nothing to do with the castle itself.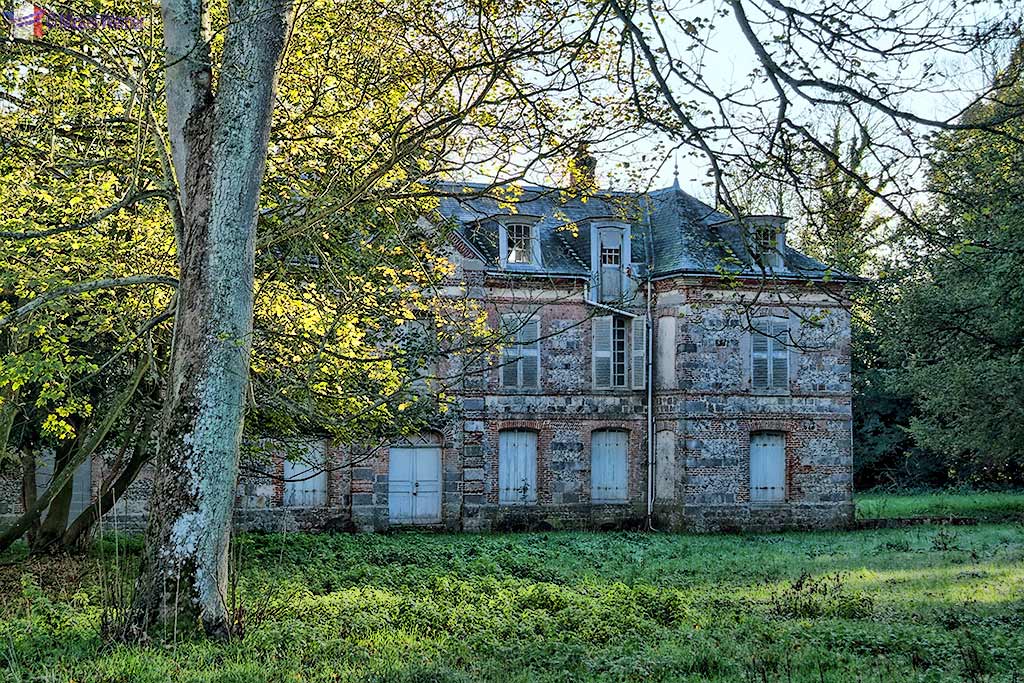 The castle can NOT be visited, but can be viewed from the outside.