Built: 15th century
Status: Hotel
Visitable?: Yes, as customer or fee paying
Notable: –
Web: Chateau de Peufeilhoux
Hidden away from most big roads in a little village in the Auvergne-Rhone-Alpes region, perched high up on a rock is the Chateau de Peufeilhoux.
The construction of the Chateau de Peufeilhoux started towards the end of the 15th century with bits added over the centuries that followed.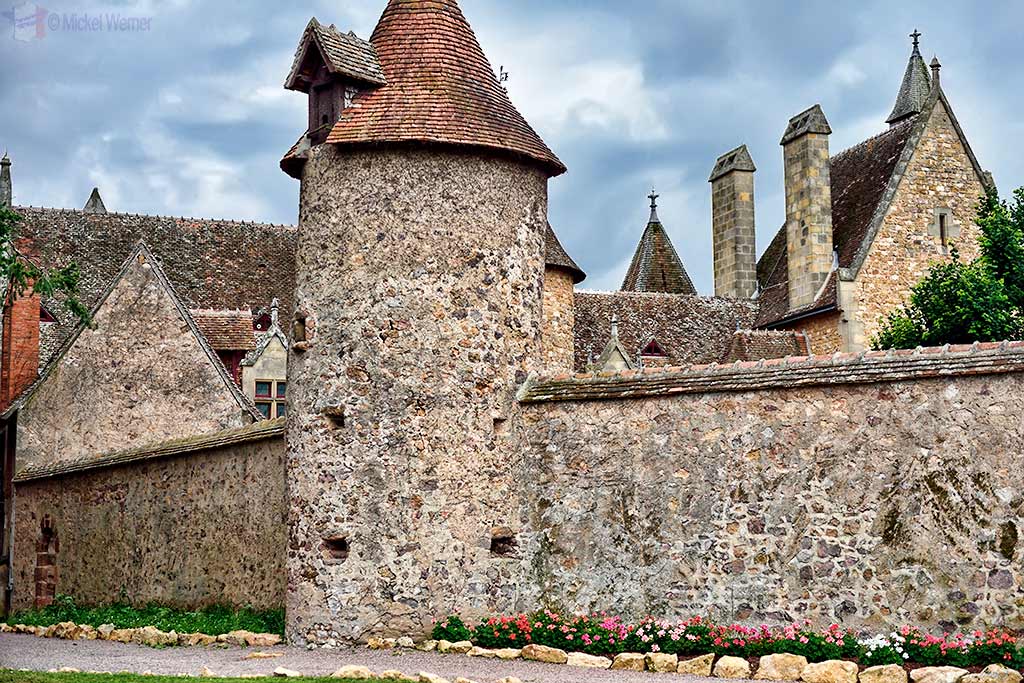 The Chateau de Peufeilhoux is now a hotel specialised in events (mostly marriages and other events), but they do rent out rooms for the night if no event is planned.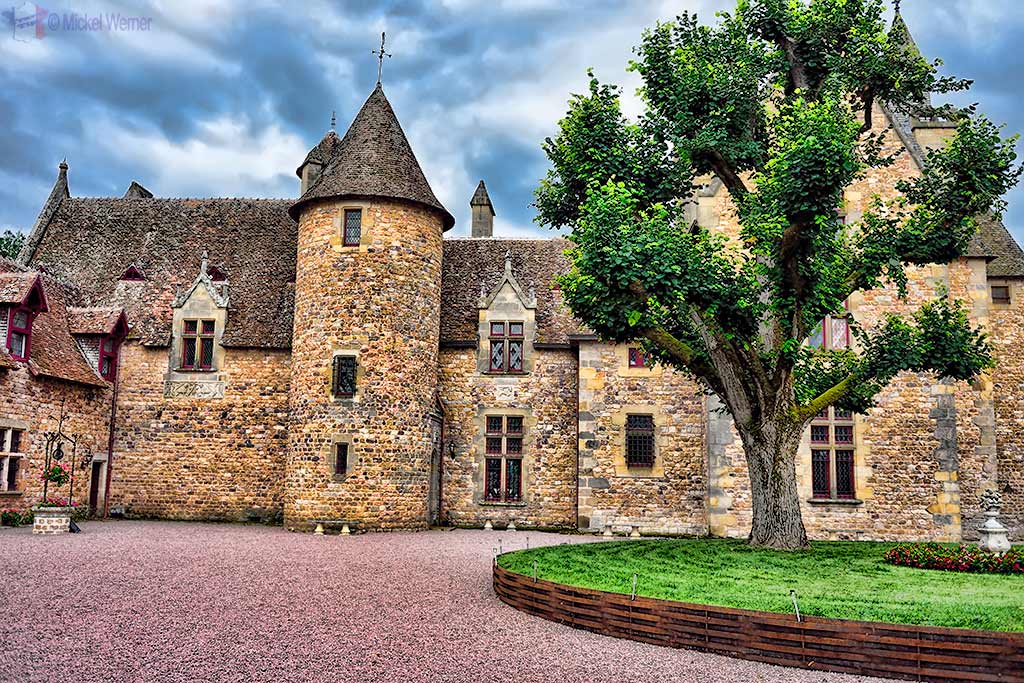 The castle has 5 round towers and 4 square ones. The castle itself is surrounded by woods, which makes it an interesting day trip for those not wanting to stay in the hotel since you can visit the castle (for a fee). They even organise guided tours, including secret passageways and stairs.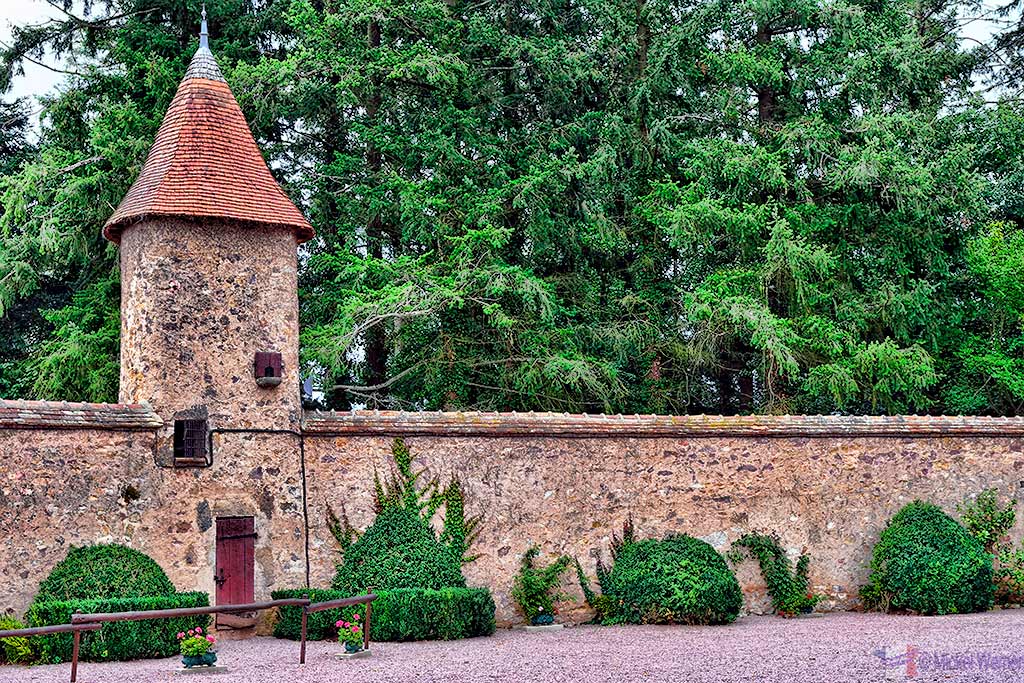 One of the outbuildings is used as banquet/function room with a rather large seating capabilities: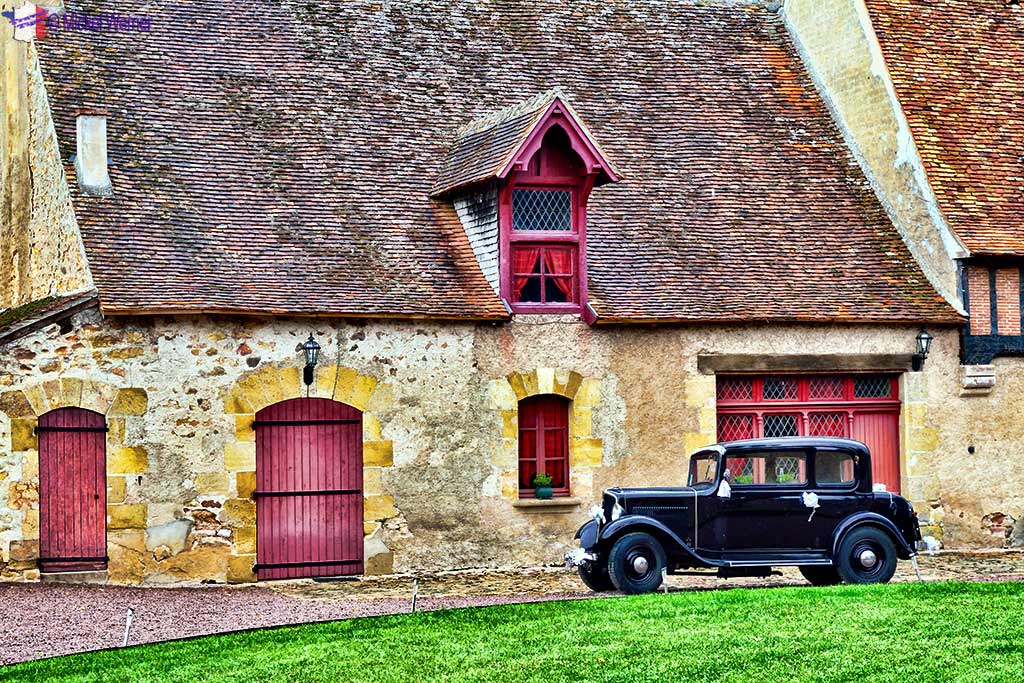 The inside, including a chapel, is well furnished. Touring the inside will give you a good idea what it was like to live in such a place as a Lord of the domain.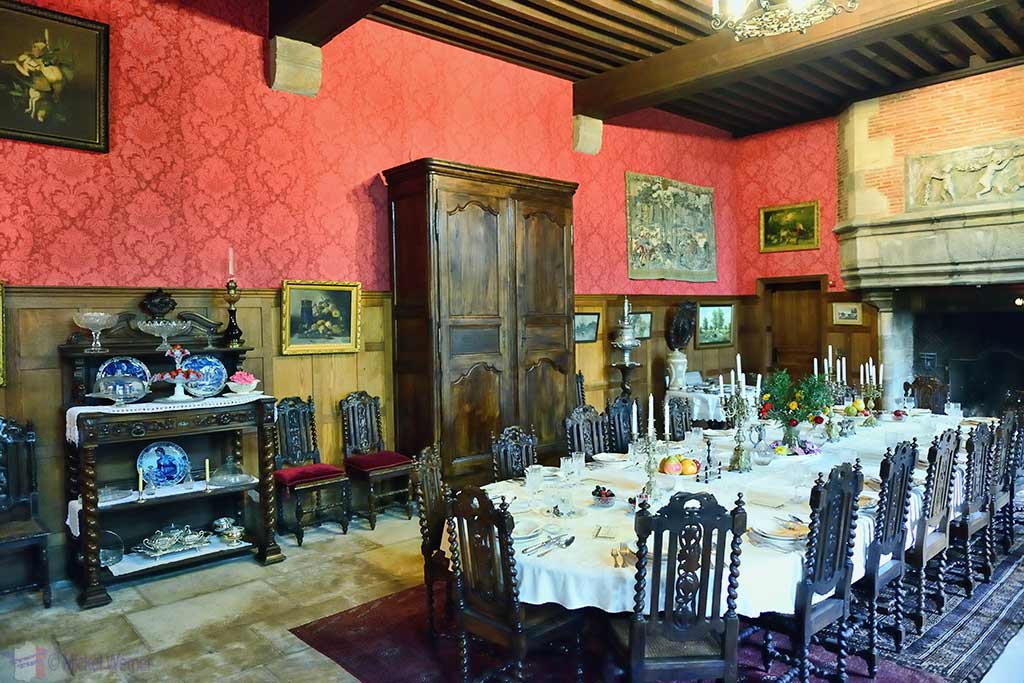 All the rooms can be visited.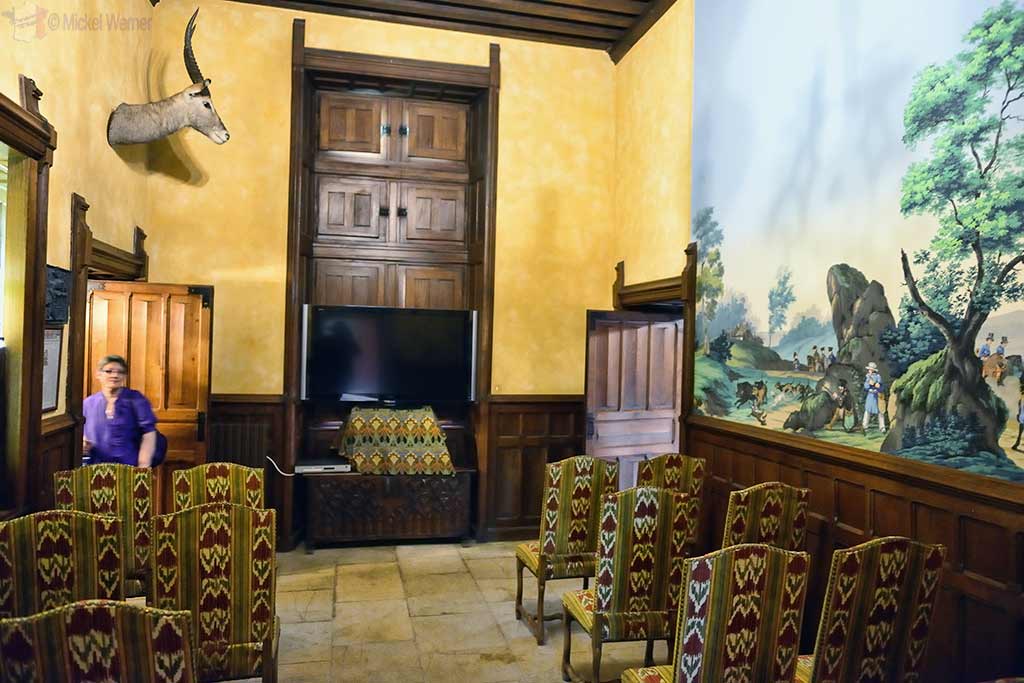 A guide, probably the owner or his son, will show you around the castle.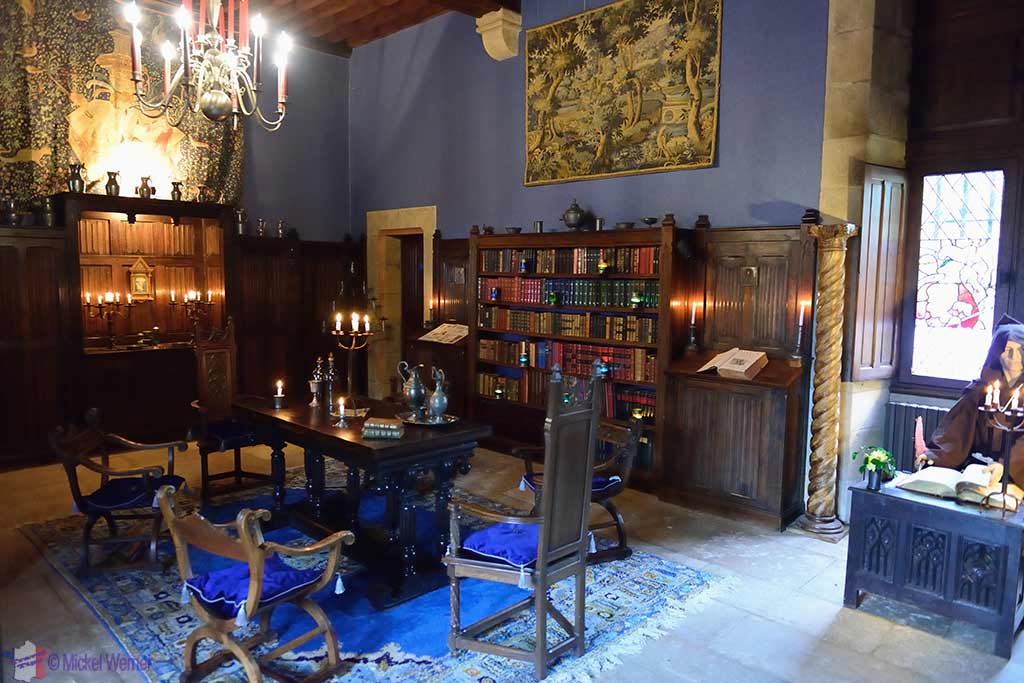 On an interesting side note, they have a tame boar who was raised as a baby with their dogs. Now the boar thinks it's a dog, plays like a dog, behaves like a dog. You can pet it, just don't let the 100 kilos run free, since everything in its path will be knocked over.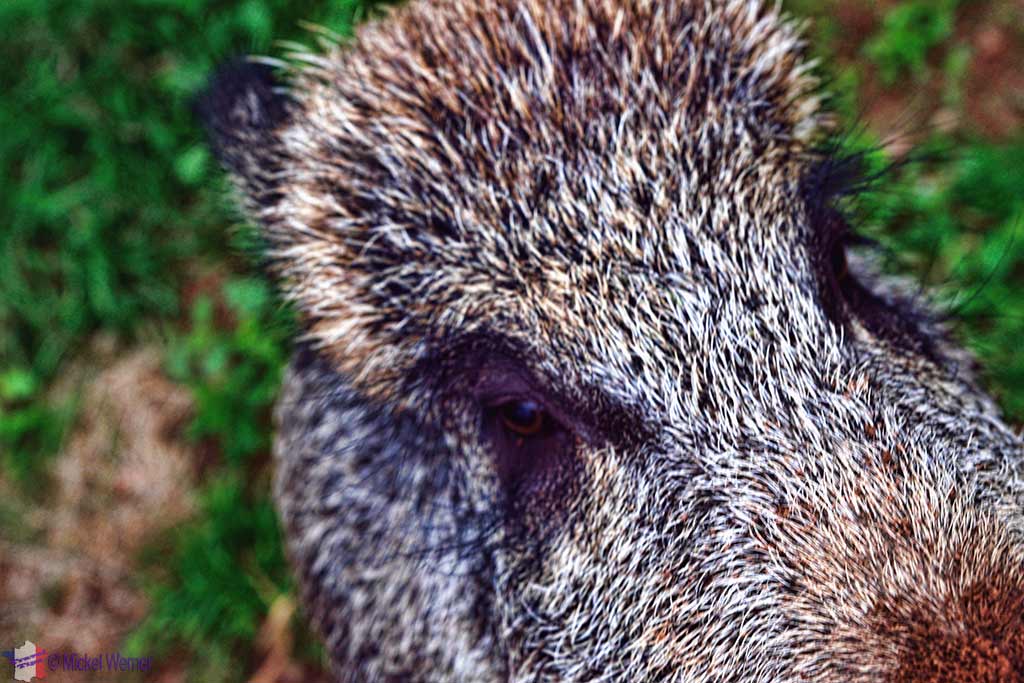 Click here to access the castle/hotel web site (in French only)
Click here to see other castles in the area
Related Posts