As mentioned before (link), the Great Armada (in French Grande Armada) will close on June 16th, 2019 with an enormous and spectacular parade of all the tall sailing ships (and other ships).
Today, the sailing schedules have been released; the first tall boats will leave the Rouen harbor at 10:00 (10 AM), the last ones leave at around 15:15 (3:15 PM). They will be heading to the open sea, traveling the Seine river until they reach Le Havre or Honfleur.
In the diagram below you can see when the first ships arrive at specific points alongside the Seine river (click on image for a bigger version).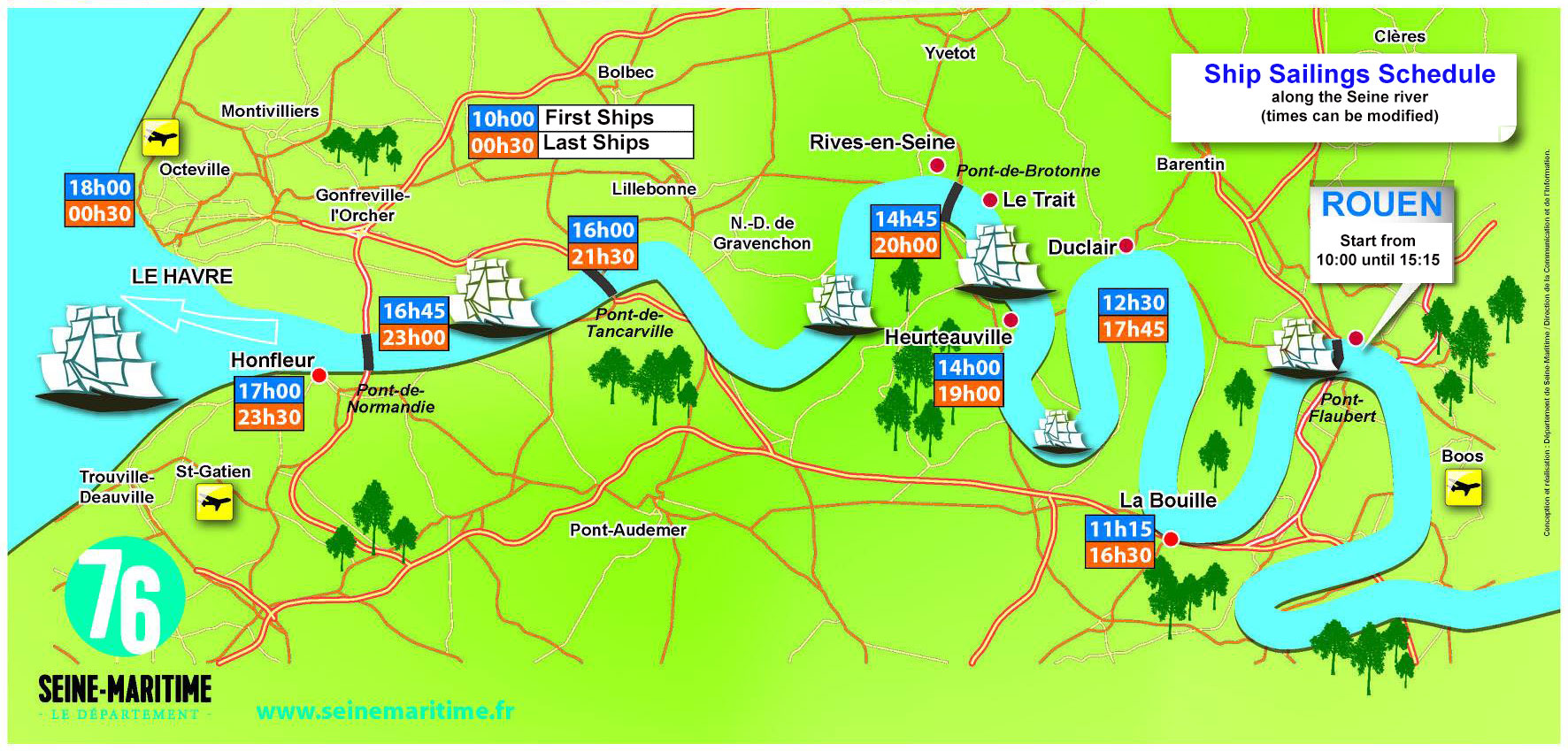 NOTE: If you see, for example, the first ships arrive at the Pont de Bretonne/Le Trait at 14:45, this does NOT mean you should arrive their around 14:00. There will be MILLIONS of people amassed along the Seine river. The earlier you are, the better the view. For 14:45, I recommend arriving at the latest at 10:00. It'll be a long wait, but worth it.
Related Posts
10000

Every few years, world's biggest (and not so big) tall sailing ships sail into France and head for the city of Rouen. These massive multi-mast sail ships from yesteryears, though many are new, are a sight to be seen. Slow moving, majestic, beautiful and full of grace. It is one…