Every few years, world's biggest (and not so big) tall sailing ships sail into France and head for the city of Rouen. These massive multi-mast sail ships from yesteryears, though many are new, are a sight to be seen. Slow moving, majestic, beautiful and full of grace. It is one of the most visited and admired spectacles in the world with some 10 million visitors attending.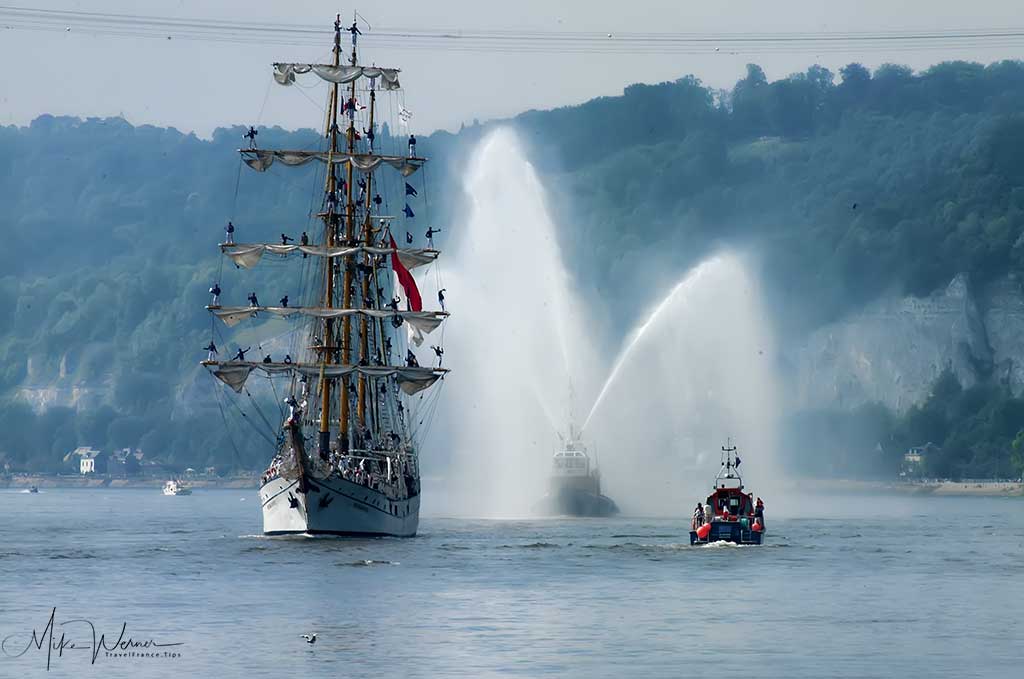 This special event is called the Armada (click on the link to see some more photos), and attracts millions of visitors to Rouen and the river Seine. But on the last day, millions and millions of spectators line up on the 120 kilometres of the Seine river banks to see the exodus of these majestic sailing ships heading back to the open seas.
2019 Will Be An Exceptional Year For The Armada
The 2019 event is going to be very special and epic. In 2019, the Armada celebrates the 30th year of this massive event, so on its own, it's going to be special. But it also falls on a very special day; the event starts on the 6th of June, and that coincides with the 75th year commemoration of D-Day!!
https://youtu.be/8M8VcrOMRhc
Rouen will also be the finishing point of the Tall Ships Regatta race, an annual race of many of world's biggest sail ships (as was seen in 2017 in Le Havre during the 500 years celebrations). So there's going to be a record number of enormous sail ships (and other ships, many military and/or vintage). In total, so far, there's going to be 78 ships attending.
At Rouen
All the ships will be moored alongside the Seine river and harbours in Rouen. They are not all static, since many take part in manoeuvres and can be seen from alongside the river banks.
You can walk alongside these enormous big ships, and many organise special tours of the ships, so you can get onboard and see what these ships are all about. Many of the tall ships are navy training vessels, so you can meet up with the sailors and officers and learn more about their ships and lives onboard.
Concerts
Daily there are free concerts around the city but many concentrated in the harbour area: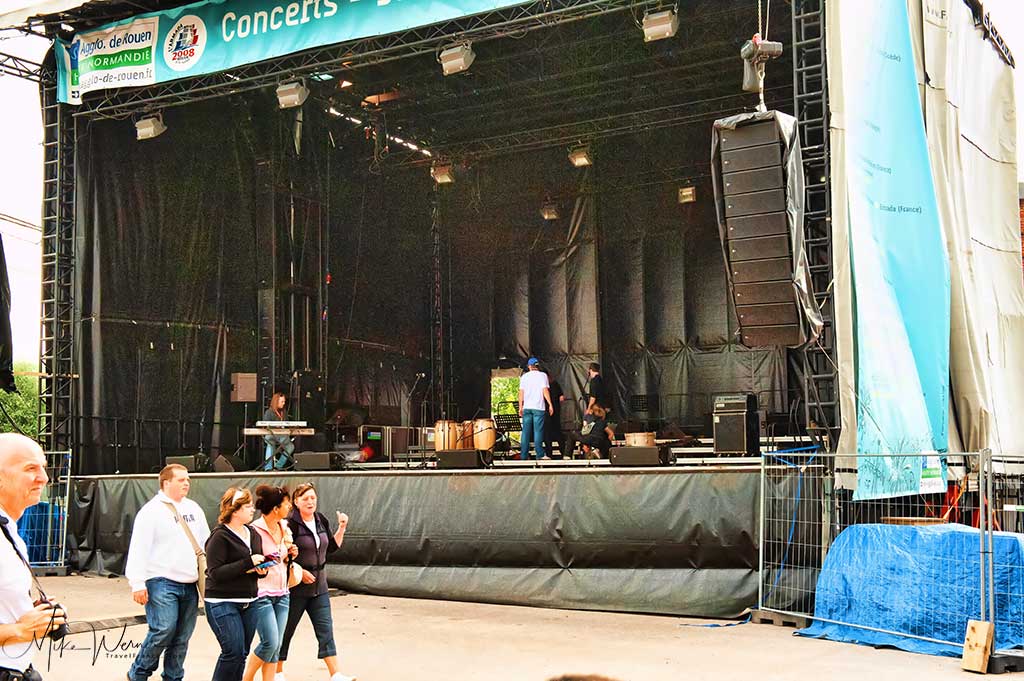 However, don't expect famous American or British pop-stars. It's going to be homegrown musicians, not that this is bad, but they'll probably be singing in French. Every day there's another band.
Street Activities
On many streets there are going to be many different activities, from markets, to trade fairs, to arts and of course many music bands will be travelling through the city streets: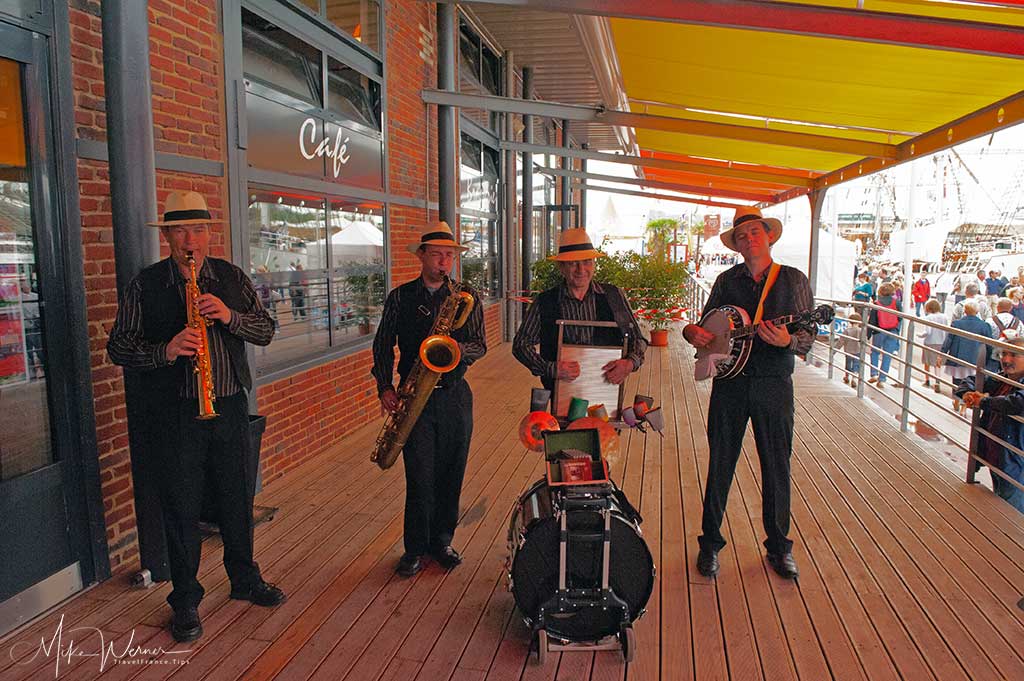 And let's not forget; FOOD. There are many great restaurants, food trucks and food stands in Rouen, so your tummy will not be forgotten.
On Sunday 9 June a special sailors mass will be held with an expected 2,000 to 5,000 attendees. Mass starts at 10:30 am and is accompanied by a choir of 700 children.
On the 12th of June between 14:30 and 16:30 several parades are being held, with sailors from many different countries taking part, all in full uniform.
Cathedral
Rouen's famous cathedral (the place where Joan of Arc was condemned to burn at the stake) is putting a nightly light show with music.
Exodus
The last day is always the memorable one! On the 16th of June, all the ships set sail for the sea, travelling from Rouen to Le Havre where they exit to the sea.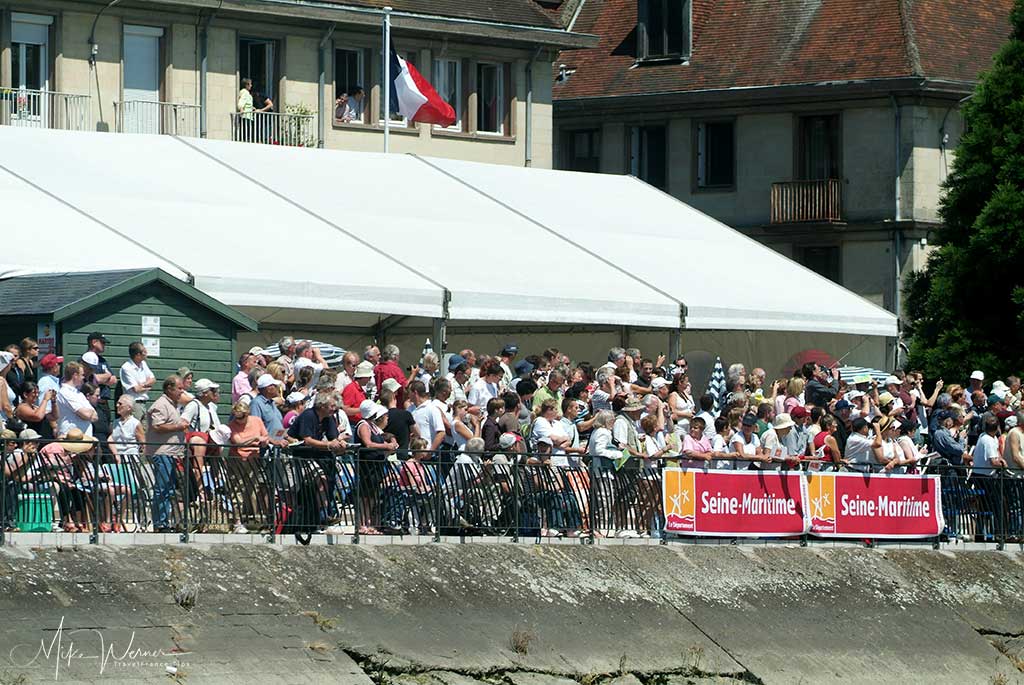 All alongside the 120 kilometres of the Seine river millions of spectators will amass to see this incredible and free spectacle. The "show" lasts for hours since these ships aren't speedboats. They travel slowly alongside the Seine river heading for the sea. Some ships stop at specific destinations (many at Caudebec-en-Caux) in order to let off passengers who have paid for the trip, or won the trip in a lottery.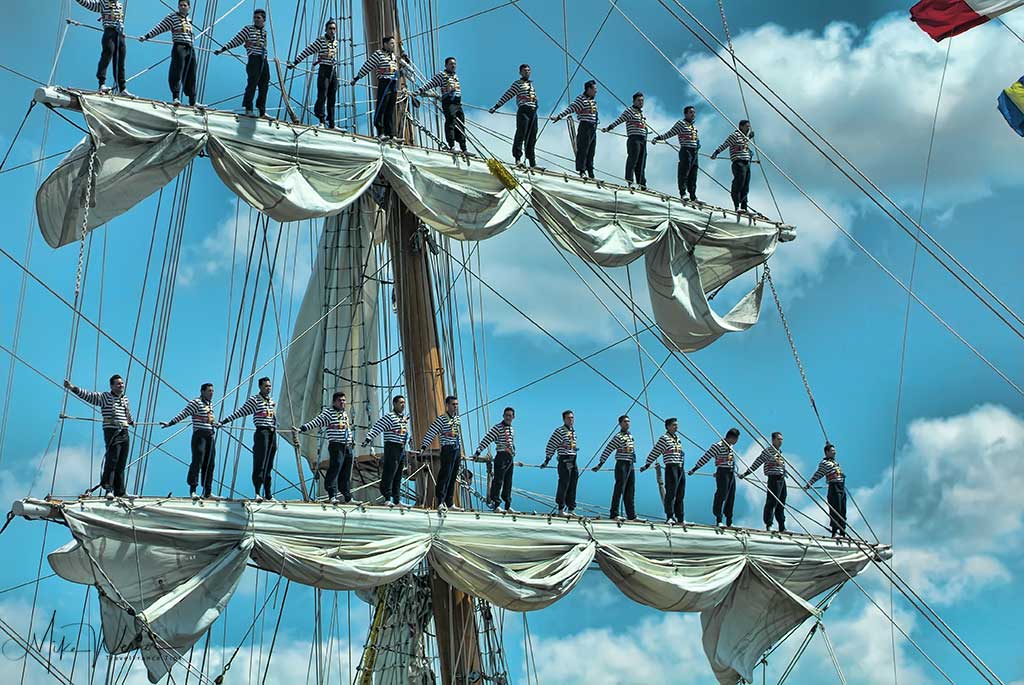 Many of the sailing schools (often of the country's national Navy) rival with each other to make the show more attractive. Standing on the masts for hours on end, waving at the spectators is a sight not to be forgotten.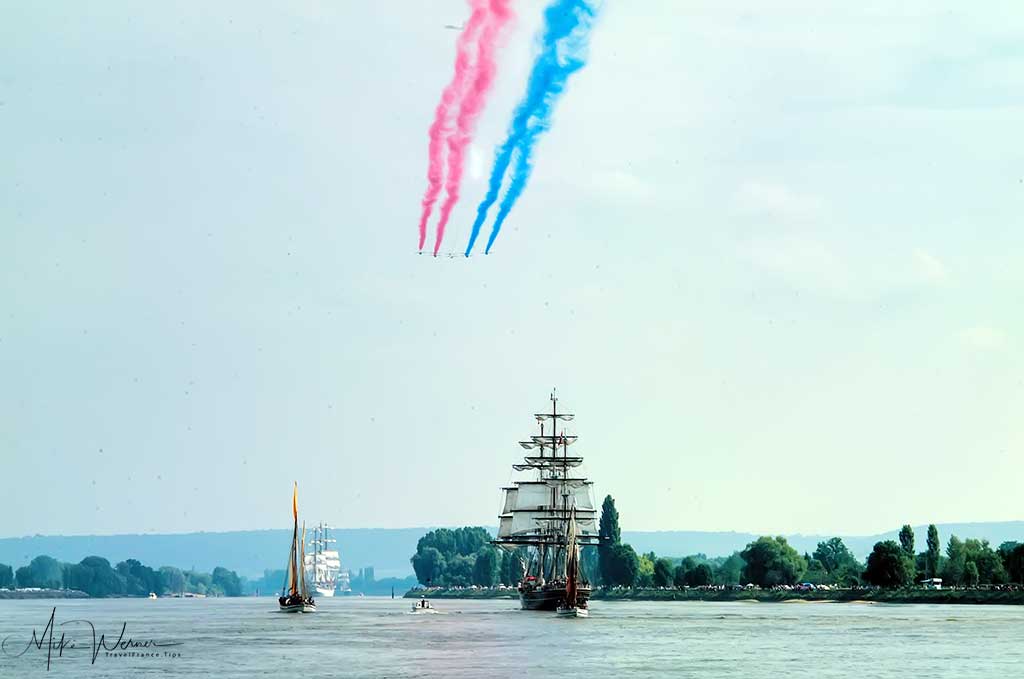 The French Air Force aerobatic stunt team, the "Patrouille de France" will fly over the river to enhance the show, and I suppose that since it's the 75th anniversary of D-Day, we'll be seeing several WWII aircraft flying low over the Seine river.
Conclusion
This is going to be a massive and epic event. If you're coming from abroad, plan ahead! Don't wait until the last moment. Some 11 million visitors are expected for the duration, so places to sleep are going to be difficult to get. There is a large train station in Rouen, so you can sleep elsewhere and take the train (or bus) into the city.
If you're planning to see the exodus, you need to find the best place to be in advance, AND ARRIVE EARLY! Bring food and drink, sunshades and a good mood. The closer you are to Rouen, the quicker the ships arrive. They'll start their exodus at 11:00 am, and end up in Le Havre towards the end of the day. Bridges are going to be a NO GO area, the police will remove you so don't even think about standing there.
My preferred spot is Caudebec-en-Caux since it's a big town with several restaurants and things to see. But many think the same as me, so it's going to be very busy. But any spot alongside the Seine river, on either side, will do fine.
Start: 06 June 2019
End: 16 June 2019
Click here to access the Armada organiser's web site (currently only French but translation in progress). At the site you can also see all the ships that will be attending.