The Utah Beach was one of the D-Day landing beaches, this one mostly staffed with US Army soldiers. It was on the Western edge of the D-Day beaches, and the beach consisted of deep sand and dunes.
3200 soldiers died on the beach that day. To commemorate this occasion, a museum was erected to display and remember the enormous sacrifices  made by these young kids.
In front of the museum entrance you will find this monument, with the name of the units that landed on Utah Beach.
Once you've paid your entrance fee, you will see an initial display of World War 2 items: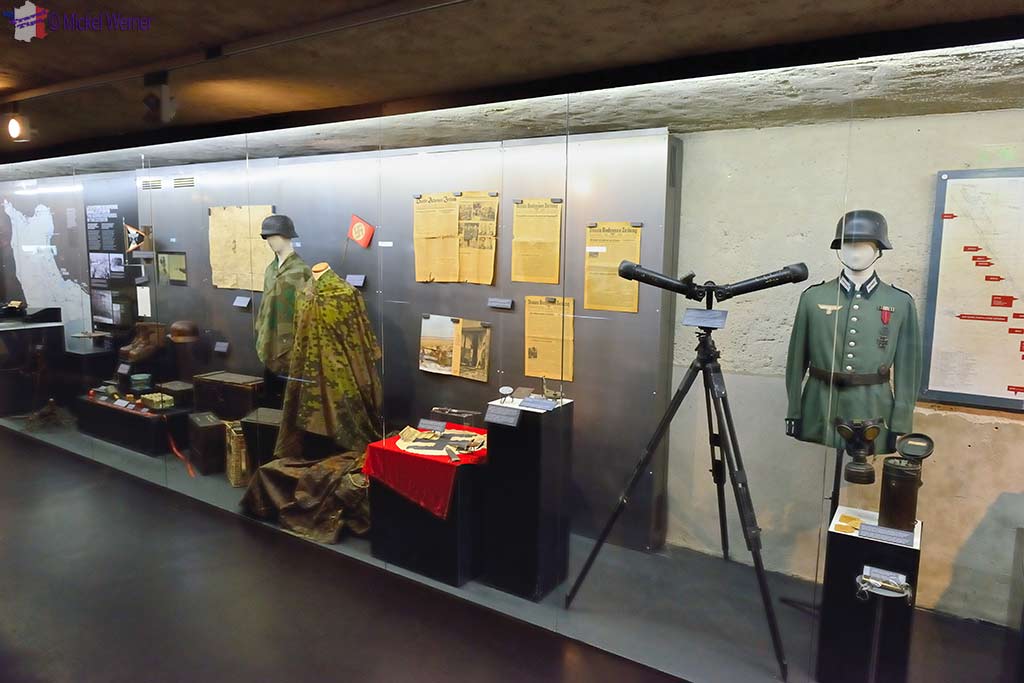 There are several of these displays, showing uniforms, maps, weapons, etc.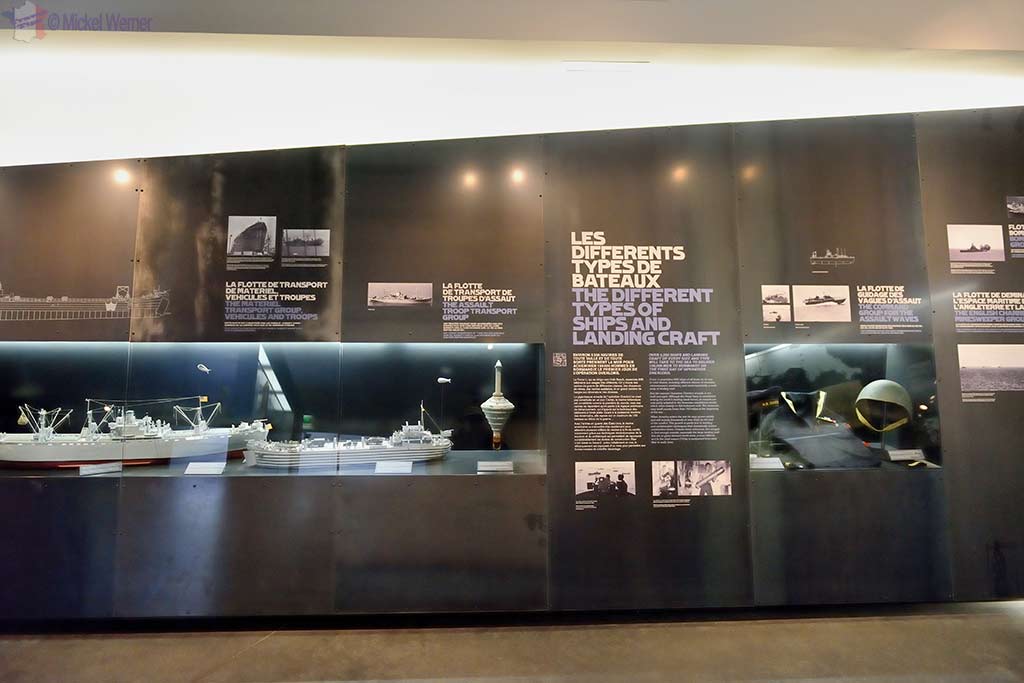 There are also displays with scale models of the vessels and airplanes used during operation Overlord (D-Day).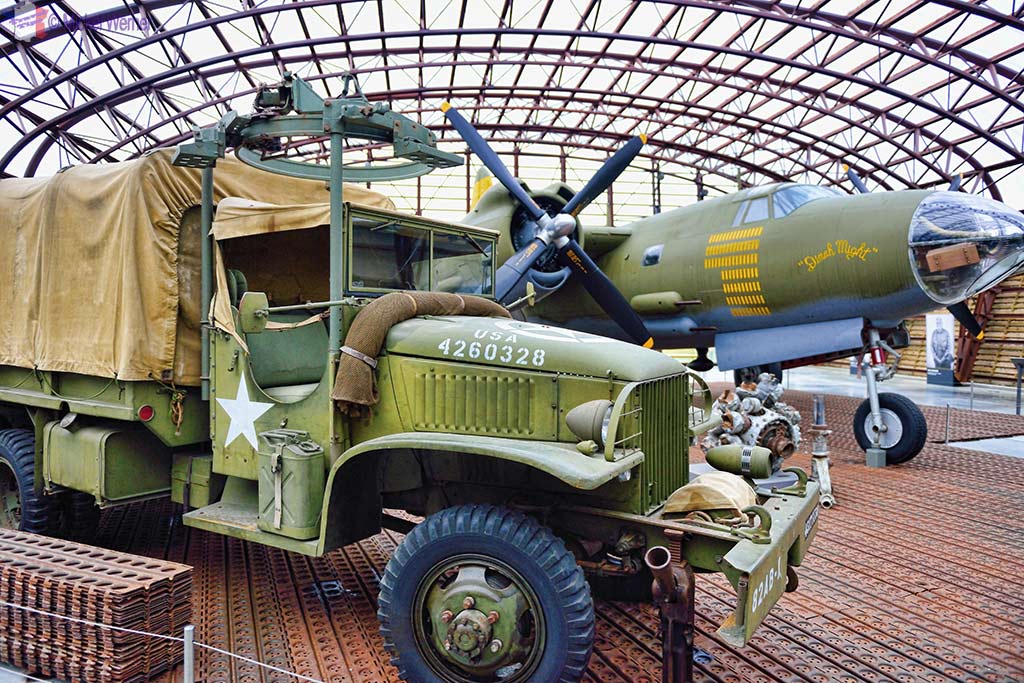 There is also a large display with a B-26 Marauder (The "Dinah Might"), a truck and a few parts used during that infamous day.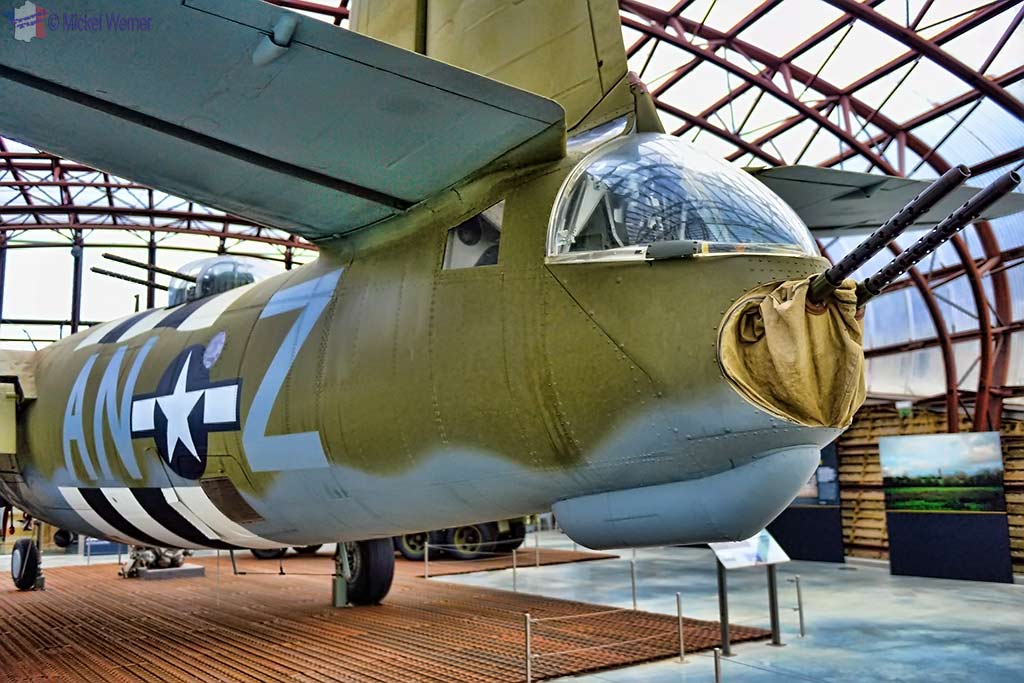 This is the rear of the airplane, the tail gunner.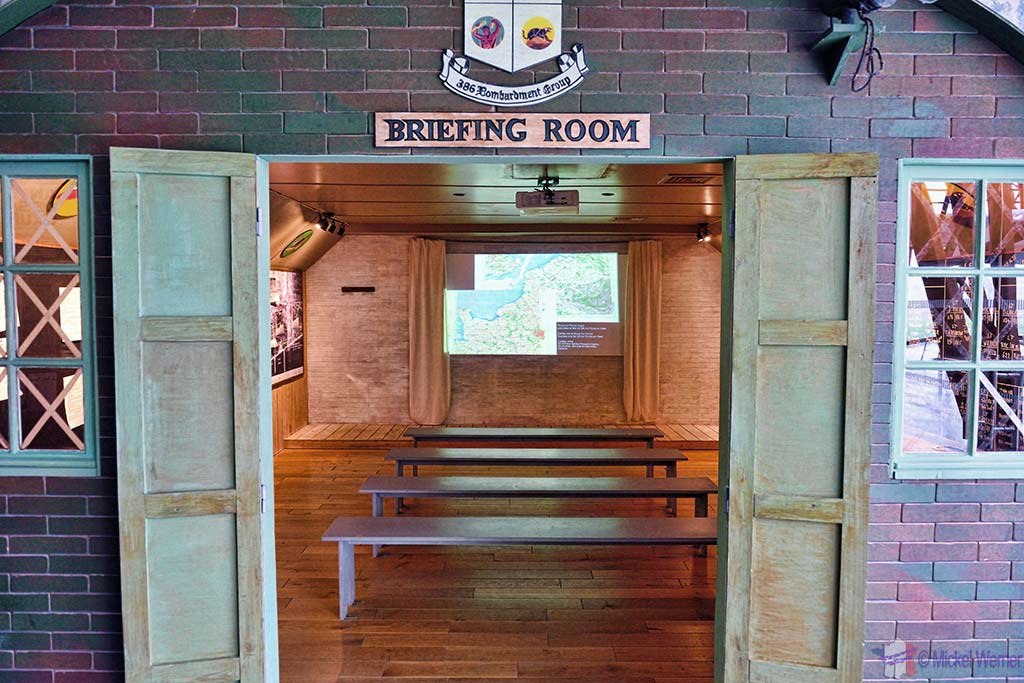 There is even a mock-up briefing room, like the ones used to brief the pilots, but here used to display the D-Day events with a projection.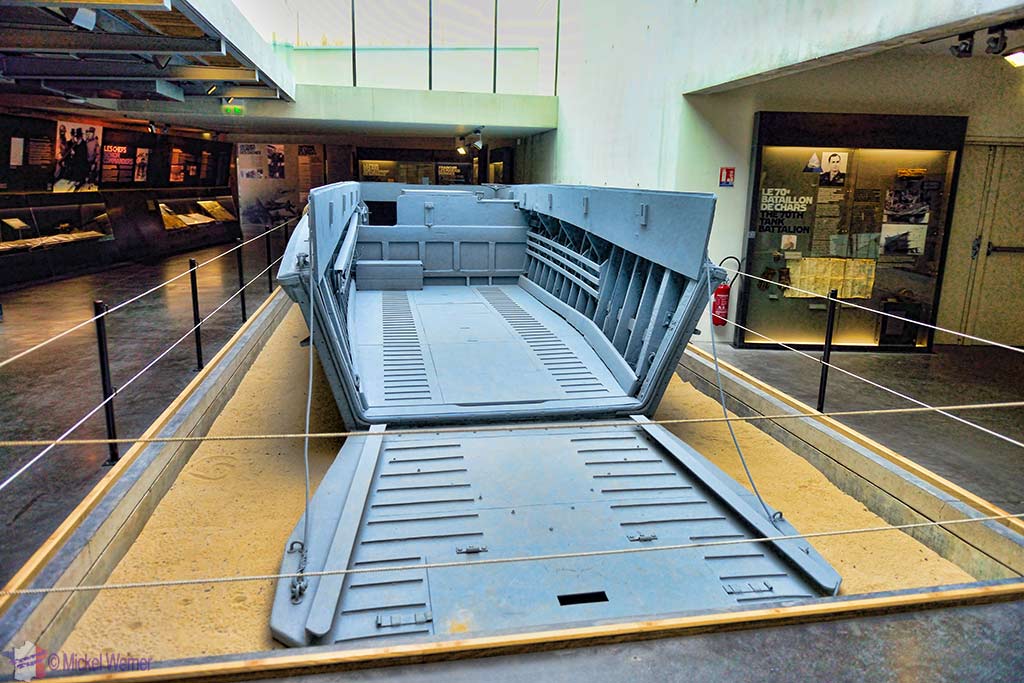 Like on the outside of the museum, there is a US Navy landing craft on display.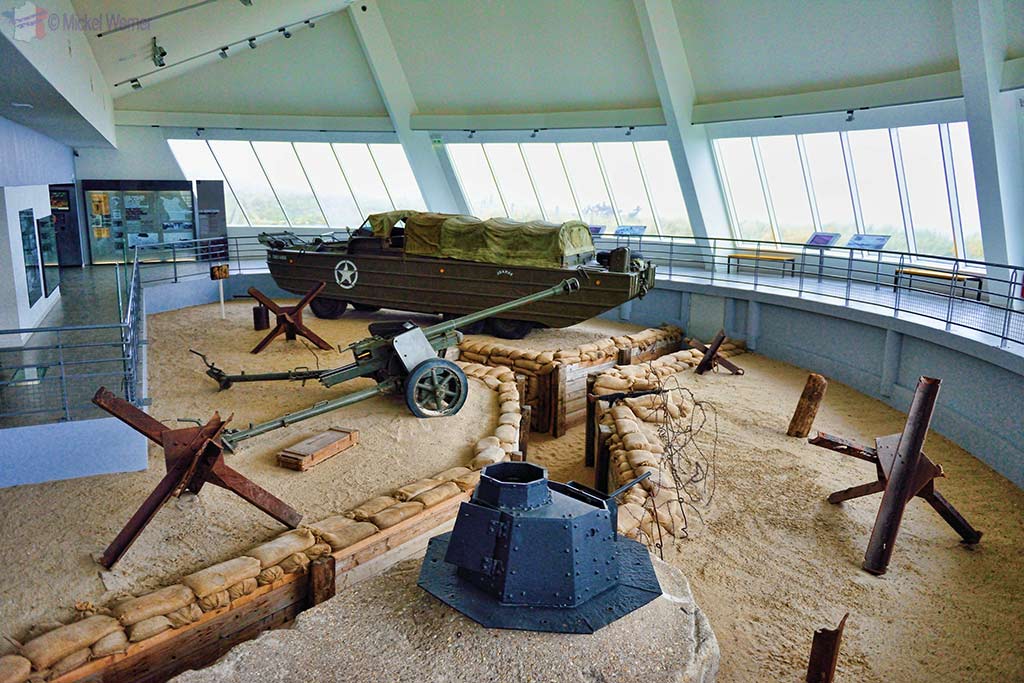 On the first floor, there is a beach scene including amphibian vessel, trenches, cannons, machine gun nest and other items the GIs encountered.
Conclusion
This is an interesting museum to visit for any WWII buff. If you are touring the D-Day beaches, you can't go wrong to visit the museum.
They have an app that helps you discover the museum and see material that is not on display. The app is in 8 languages. More information how to get the app at the museum.
Click here to access the Utah Beach Landing museum.
Related Posts
75

If there's one thing to be seen in Caen, it's the Memorial. No kidding, even if you're not in the region, it's worth a side trip. And for all of you visiting the D-Day debarkation beaches, you'll need to pass through Caen anyway, so stop here. Mind you, you'll…

65

Normally speaking the village of Sainte-Mere-Eglise should mean nothing to most people. Unless you are a WWII buff or a movie buff. The movie in question is "The Longest Day" starring none other than John Wayne trying to get to Sainte-Mere-Eglise during D-Day. The village itself nowadays consists of some…