Once a year, around May, there is a big aeronautical meeting/exhibition at La Ferte-Alais, a small town located some 50 kilometres South of Paris.. Not as big and high tech as the Paris Air Show, the La Ferte-Alais specialises in vintage aircraft, and they do it very well.
The show is all about the old aircraft, and to make sure the ambiance is about the old days, most staff, pilots, mechanics and extras are dressed for the occasion. So it's a real event, not just a bunch of airplanes lined up.
It makes a very nice atmosphere, not only seeing old aircraft in flying condition, but also old vehicles and people dressed the way they used to dress. The public mingles with all show performers, not just the extras, but even the pilots, mechanics, etc.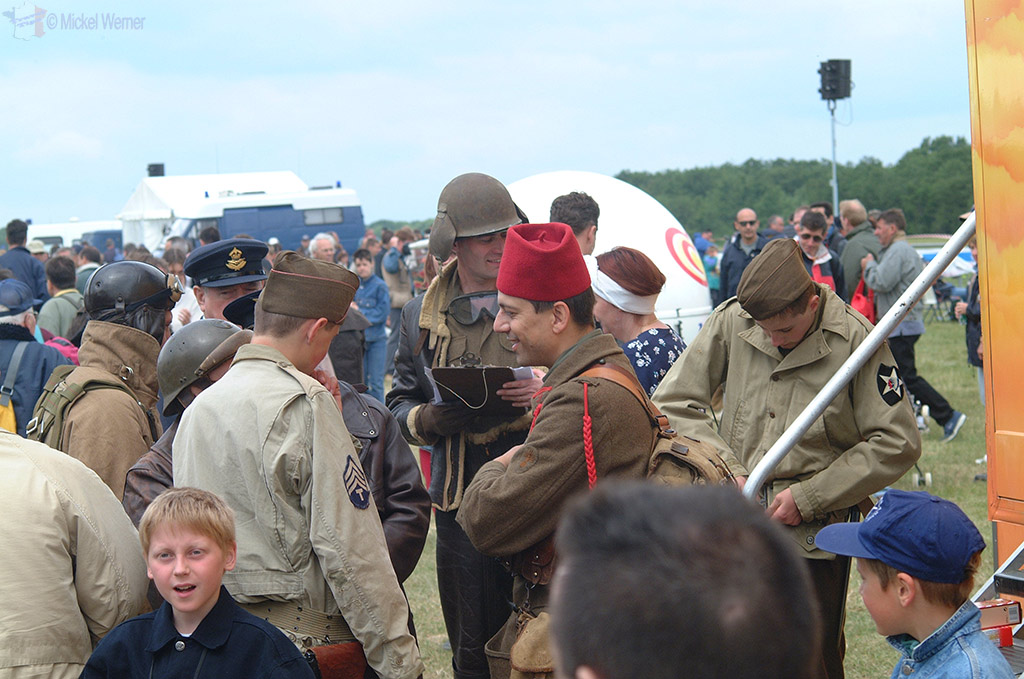 The uniforms and clothing are from the glamour days of aviation, and not just from France, but from all over the world. USA, UK, Turkey, Japan, Canada – many countries are represented.
And it's not only the clothing but also all the vehicles used: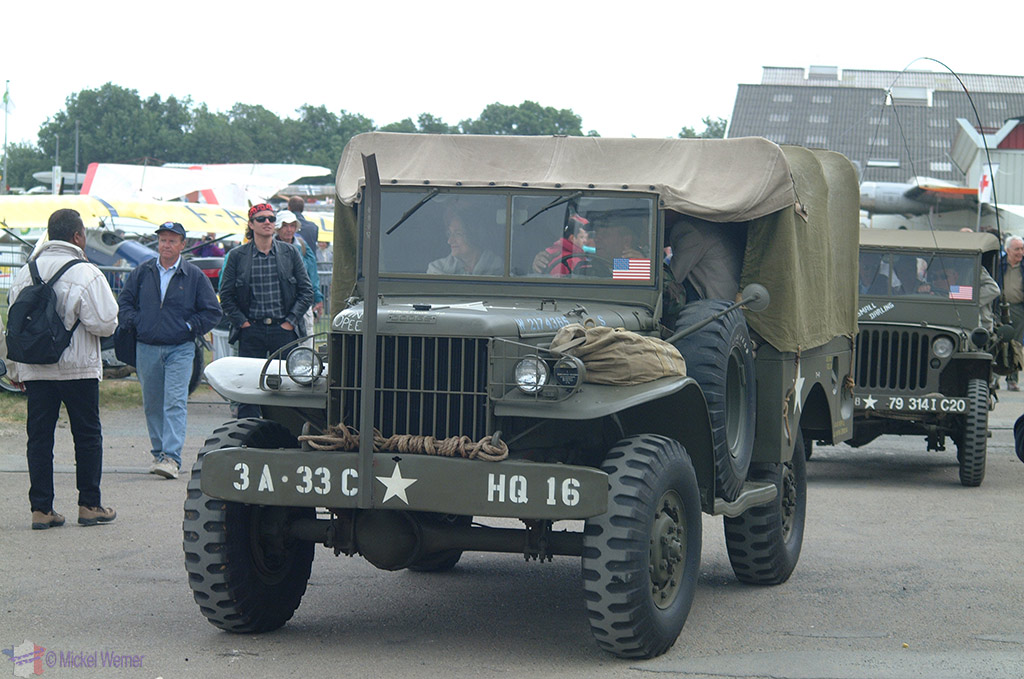 You will see a lot of army vehicles, but not only military. You will also see other day-to-day vehicles used, and almost all of them are rolling, not static.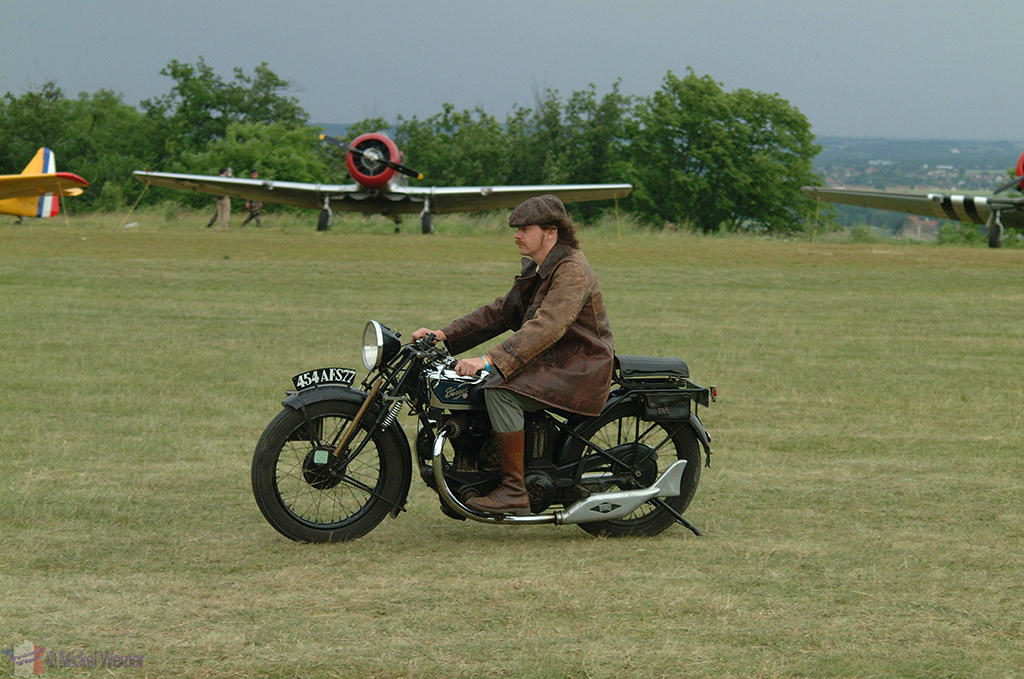 The airplanes are aligned in several rows. There are usually about 60 of them, all of them flying.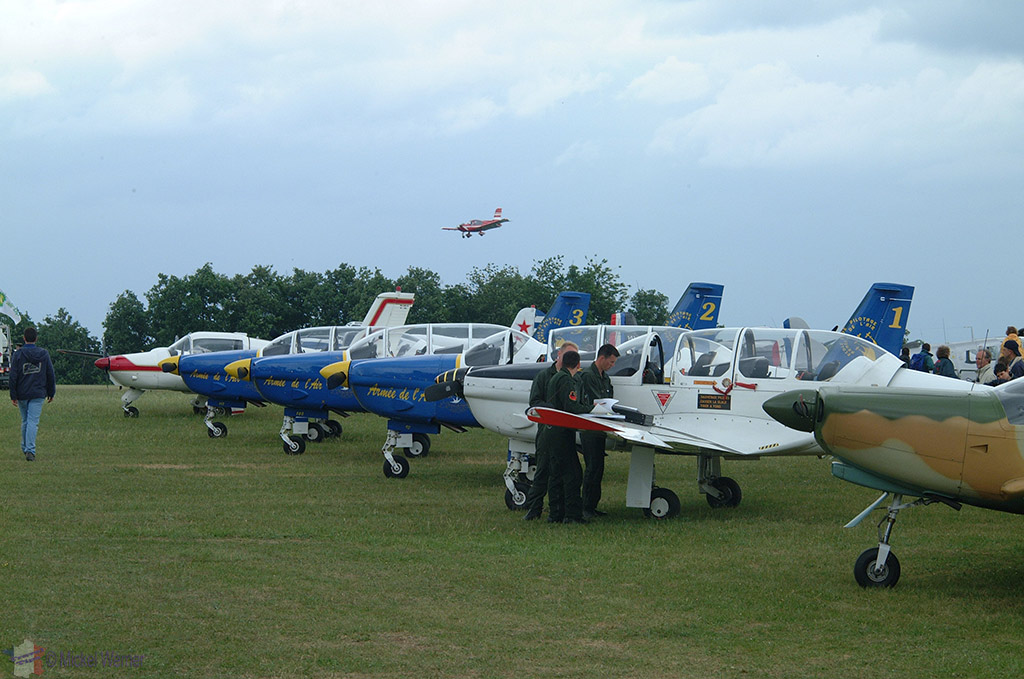 Granted, they are not all vintage, occasionally you'll find a jet, even very recent one, or older jets used for training or air shows. But the majority are vintage aircraft from the 1st or 2nd world war.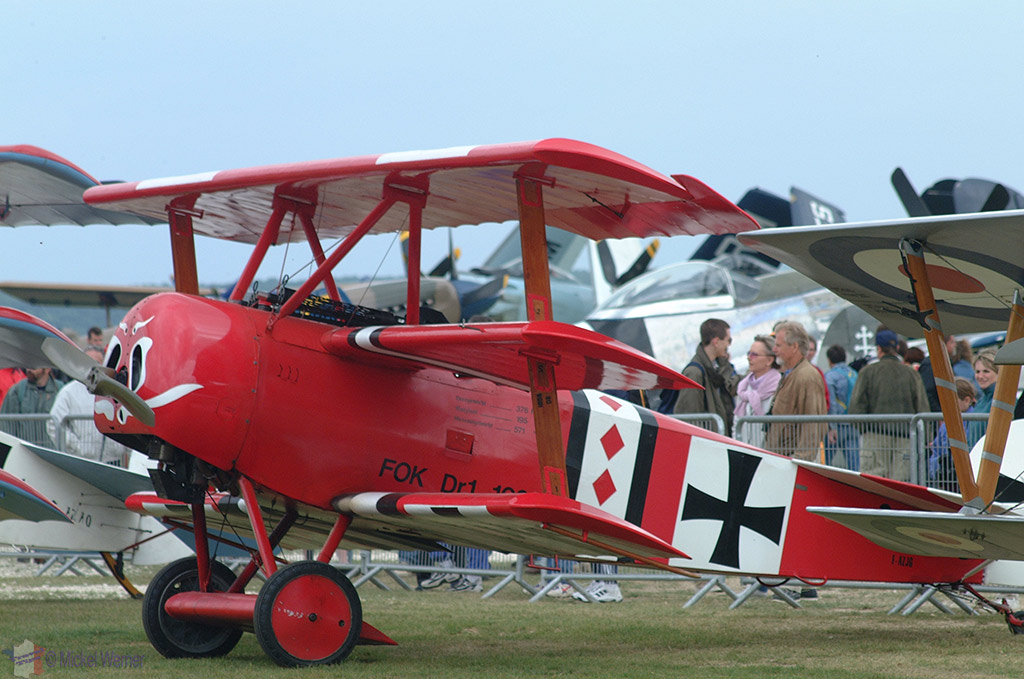 The aircraft aren't located so far away that you can't see what they look like up close. You can eyeball most of them real close. However, you will need to pay an extra few coins to be able to get to the static display.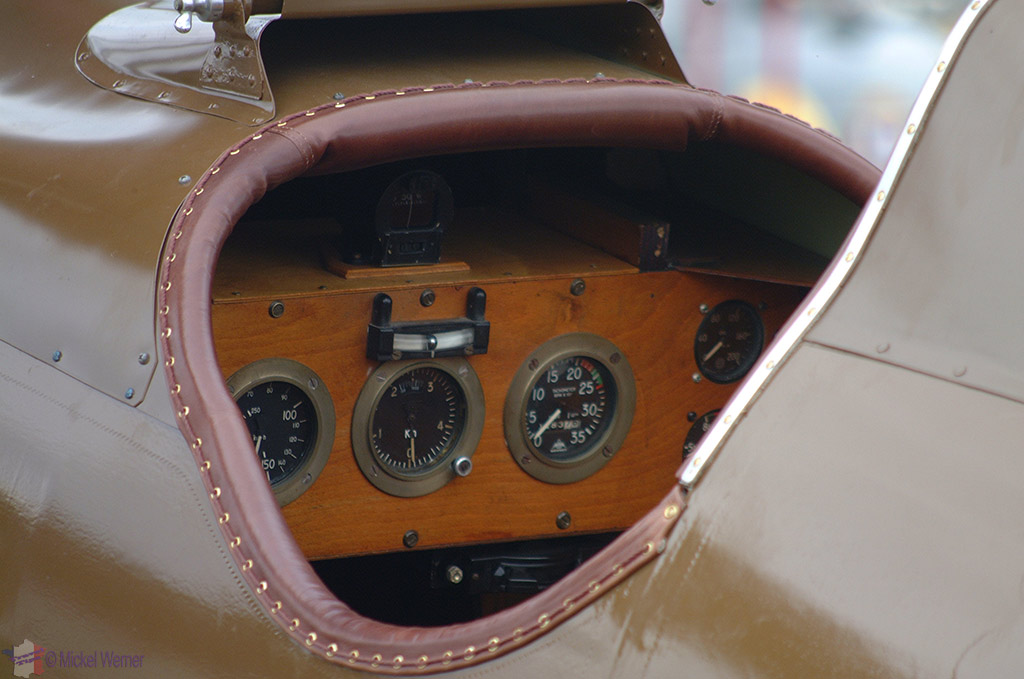 You will not be able to get into the cockpits (unless the owner invites you), but you will be able to be very close. The WWII aircrafts, particularly the Spitfire, are usually the most popular ones at the show.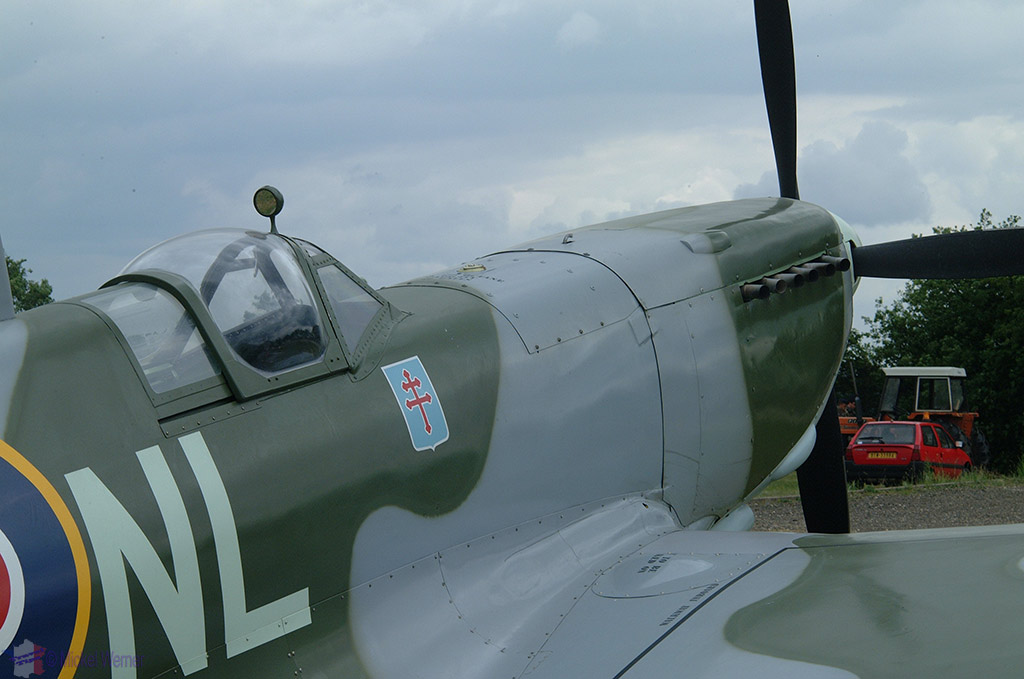 But not only the "spit", there are many other WWII aircraft well represented. Some aircraft are so unusual that unless you are an aviation buff, you'll not know what they are. And some are famous the world over, and seen in many TV series.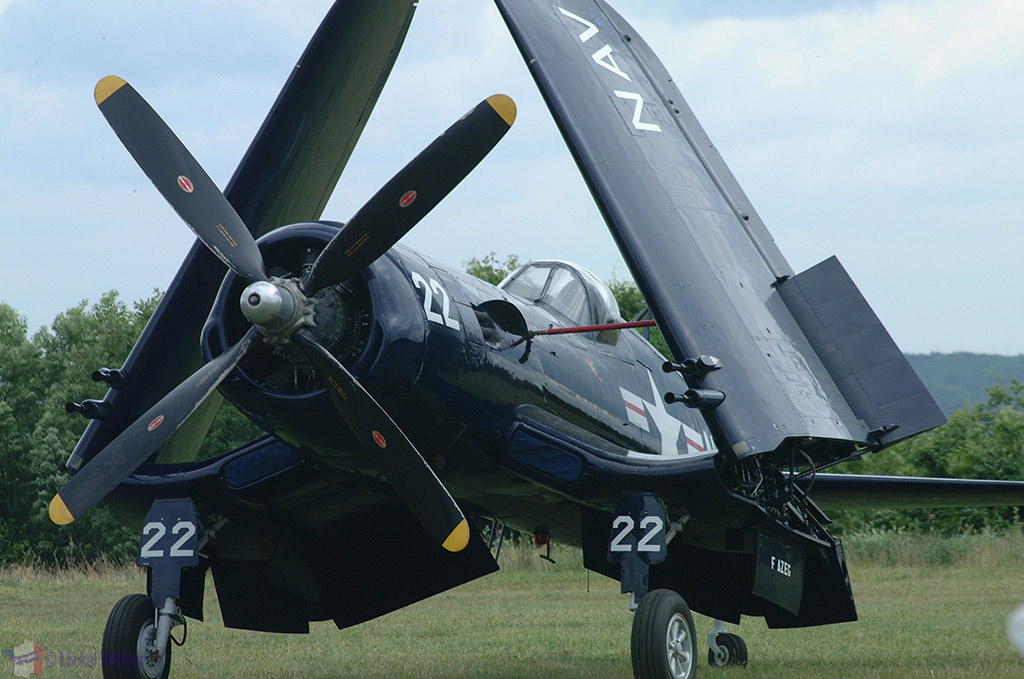 All the aircraft are in working order, and all have come in under their own power, and will be flying for your entertainment.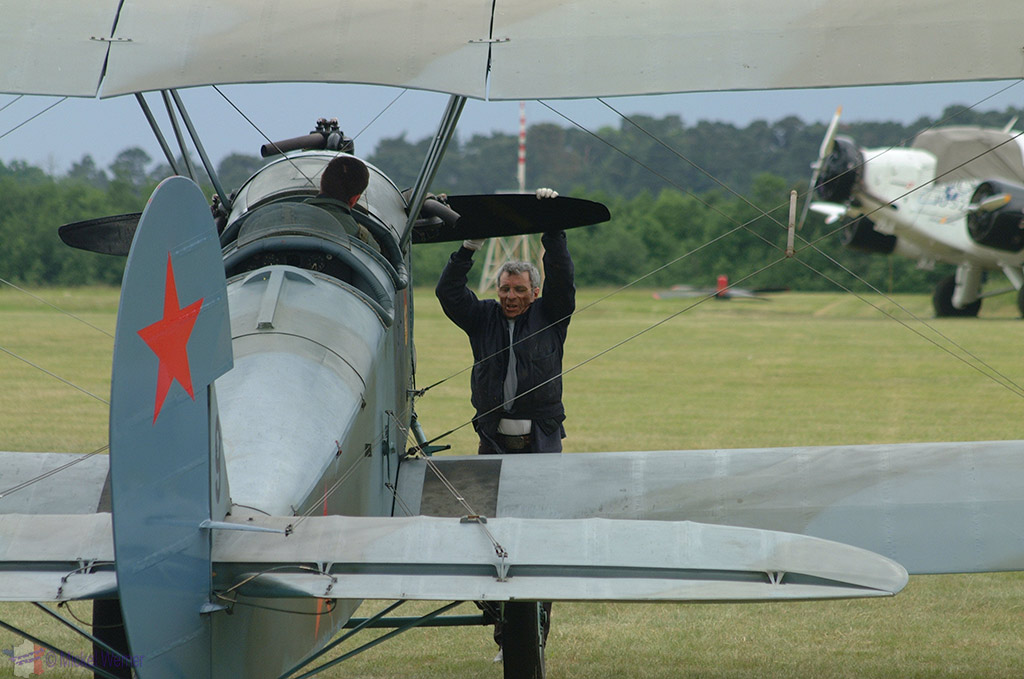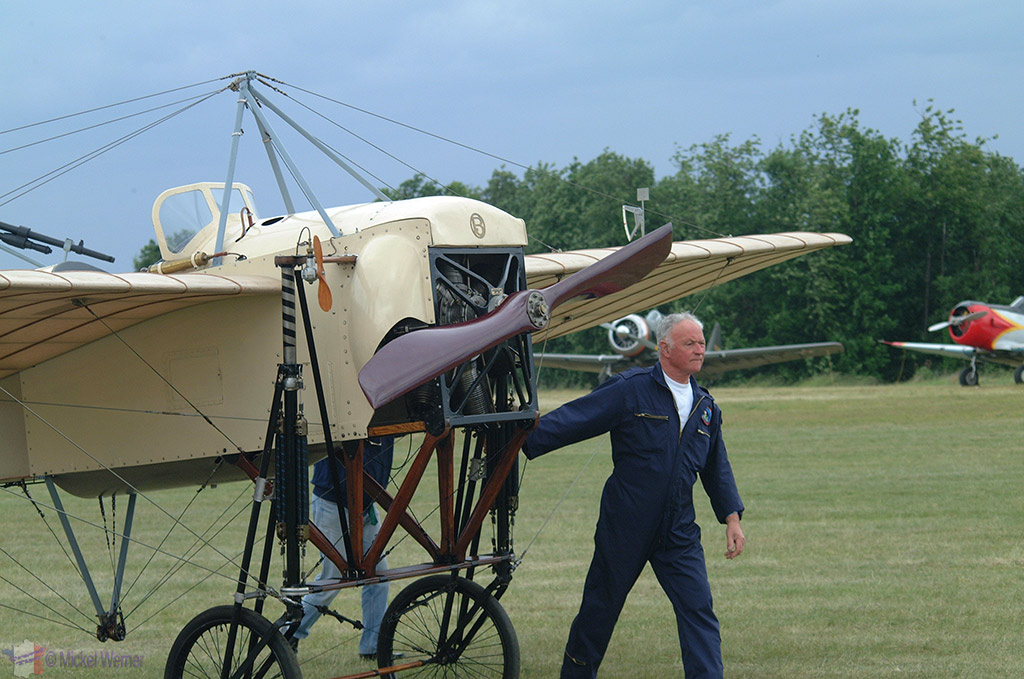 And yes, this WWI aircraft also performed a flight display.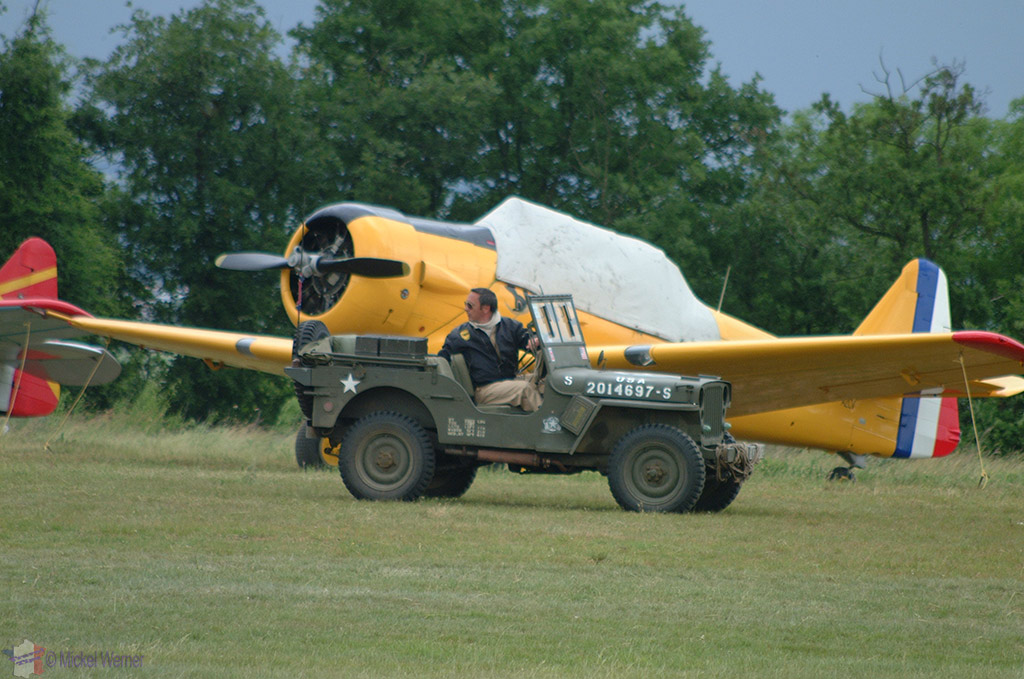 Even the support vehicles are vintage: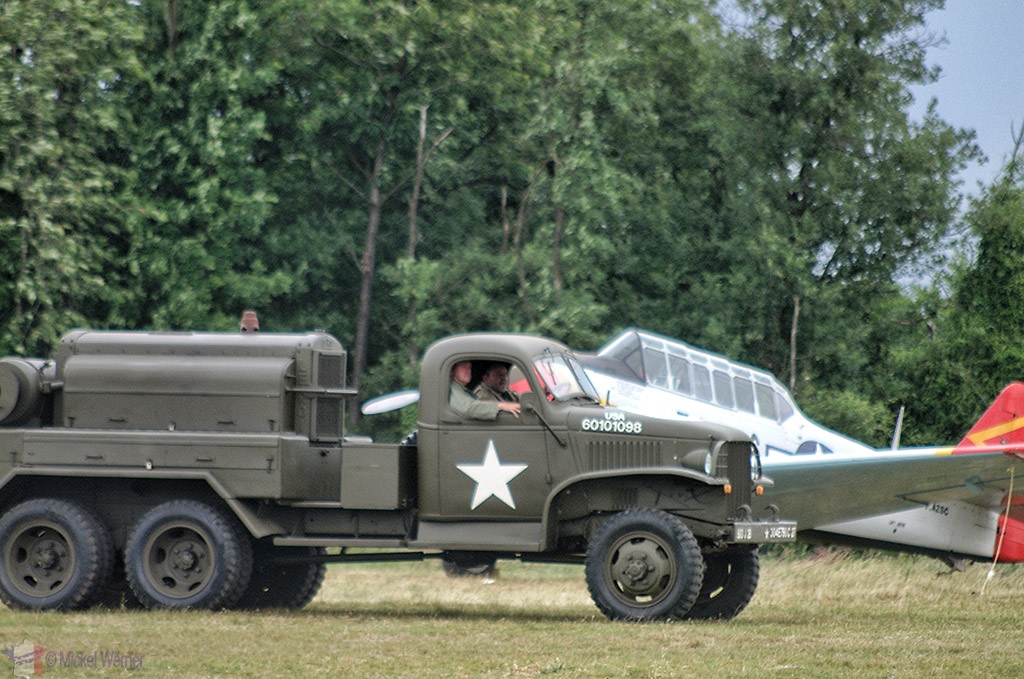 To make things more "realistic", it's not only just clothing, vehicles and airplanes that can be seen: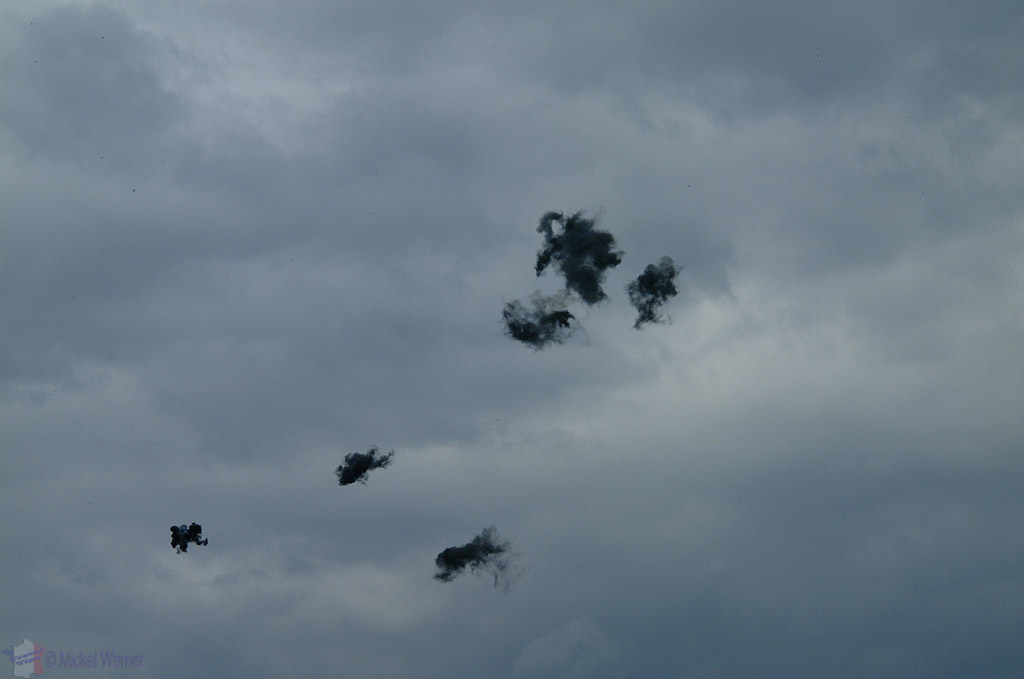 Yes, they are shooting real anti-aircraft guns, and the airplanes even do real bombing runs. Lots of loud bangs and smoke. Quite realistic. Obviously they don't shoot the ack-ack guns while aircraft are flying, but it does give you a nice impression what the sky looked like during aircraft raids during WWII.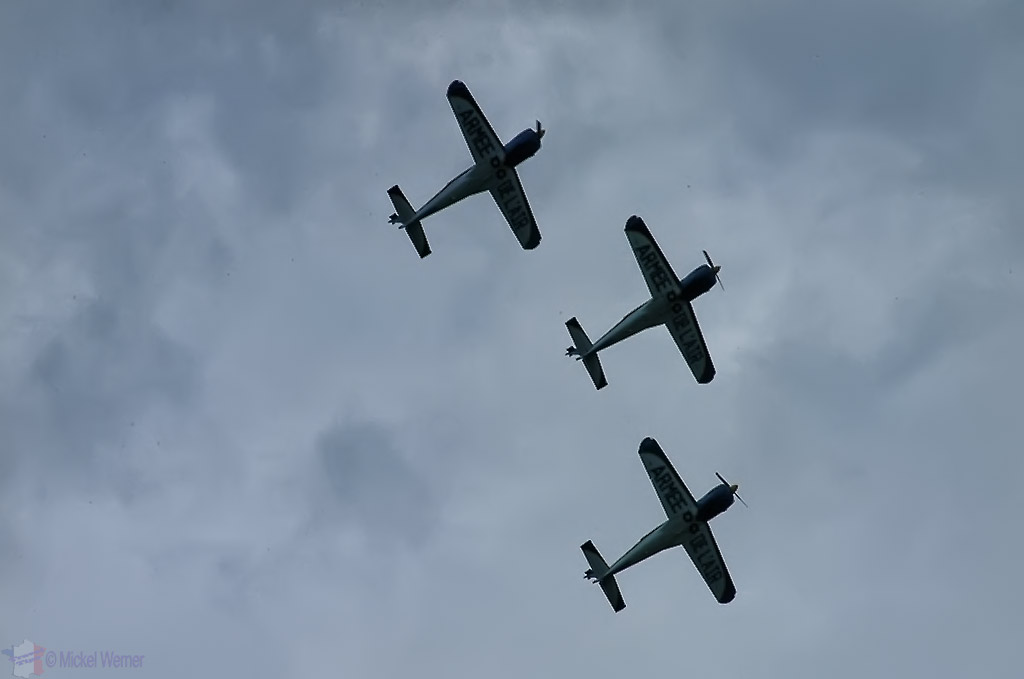 Some of the airplanes don't go flying on their own, particularly when there are a few of the same type at the show. They fly in formation like they would when patrolling the skies. Some of the flight displays are military stunt teams.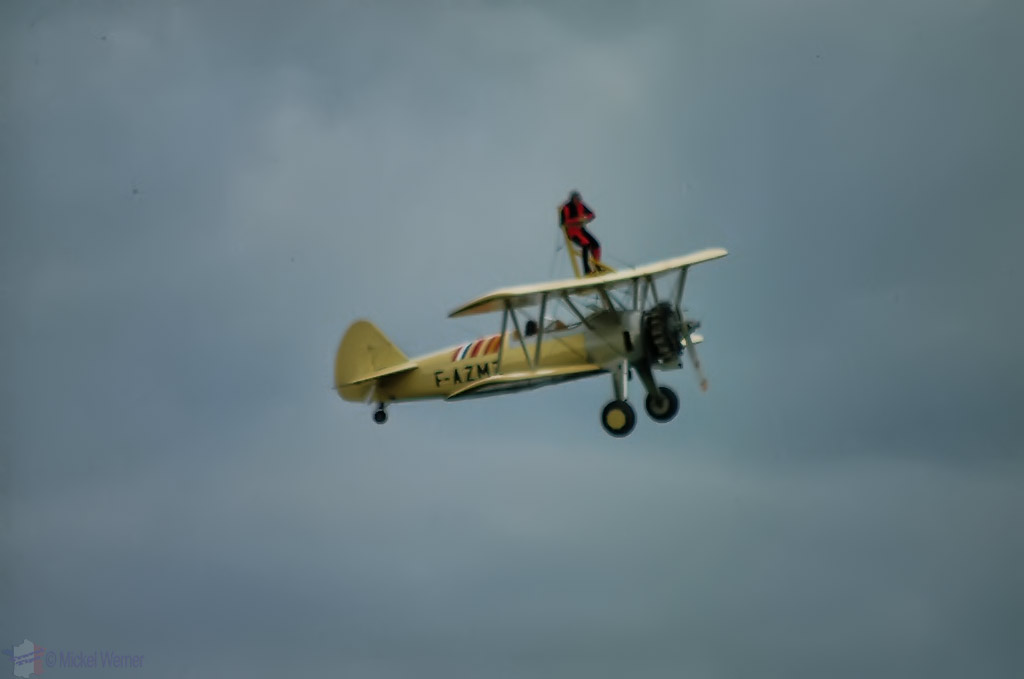 There are also always stunt fliers, present-day aerobatic displays, fly-bys by modern aircraft (the Concorde used to fly past here), fire fighting aircraft putting out imaginary fires, and many more flying aircraft.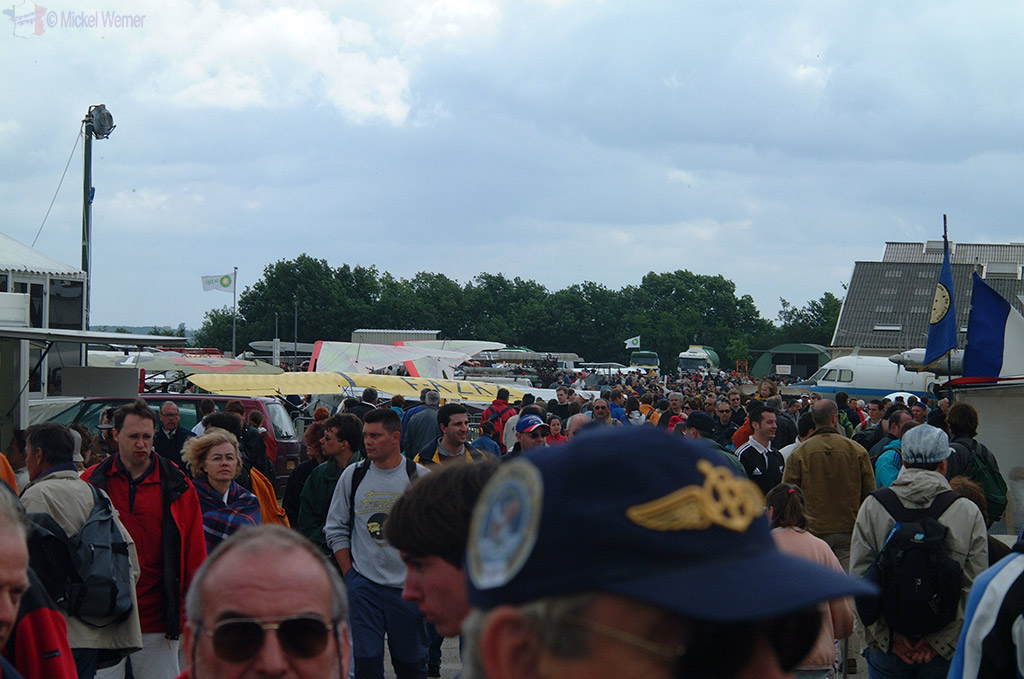 Over the weekend, it gets very busy, usually around 60,000 spectators come to see the show. It's quite a popular event, so you'll need patience when you go there.
Price: €25 for adults, plus €5 to come to the static display. Tickets can be bought in advance.
Web: La Ferte-Alais Air Show (in French only)
Getting There: Train/RER from Paris, a direct train link. By Car via the A6/E15 motorways, then D191 country road.
Here is a teaser video of the 2015 event. It's in French, but the images speak for themselves.