Built: 18th century
Status: Private/
Visitable?: Yes, gardens and farm
Notable: The castle is surrounded by lamas
Web: Chateau de Courcelles sous Moyencourt
In a small village of some 150 inhabitants close to the city of Amiens you will find an amazingly beautiful castle, the Chateau de Courcelles sous Moyencourt. But what's more, you will find the castle surrounded by unusual animals, unusual for France; LAMAS.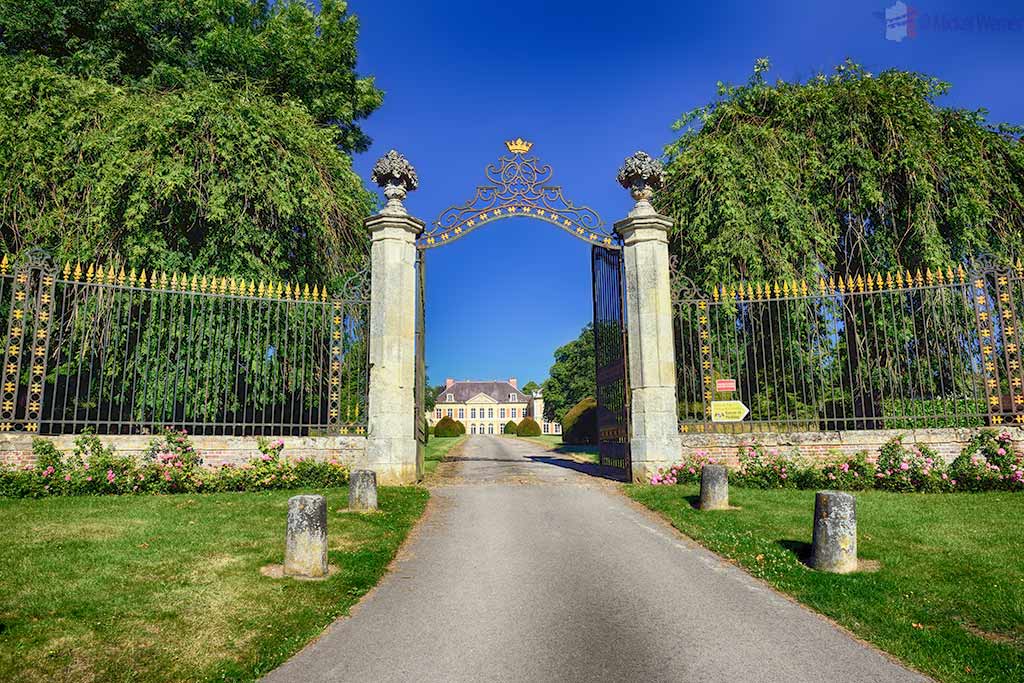 The castle has 100 windows and doors and is surrounded by land and forests. The castle grounds can be visited, including the lama farm (yes, you can touch and pet these docile animals).
During July and August (and all weekends in September), the grounds can be visited without reservation (€8 per adult for guided tour, €4 for afternoon free access without guide). Outside these periods, for group larger than 5 people, you can reserve entry.
There are some 15 lamas on the grounds.
Summary
Although you can't visit the castle itself, you can see the beautiful landscaped gardens, and play with the lamas. Kids love this, so it's a great thing to do when you are with kids.
Click here to see other castles in the area.
Related Posts
61

Built: 17th centuryStatus: PrivateVisitable?: NoNotable: -Web: - The beautiful and impressive chateau de Fiquainville is nicely hidden from onlookers, high up the hills of the Valmont valley and river. The castle was built on top of ruins of an older castle, but not much more information could be found. It…