Transport
Getting there
There are two railway stations in Valence, the city centre one with "normal" trains (called Valence Ville) and the TGV (High Speed Train) which is located 10 kilometres North/East outside the city.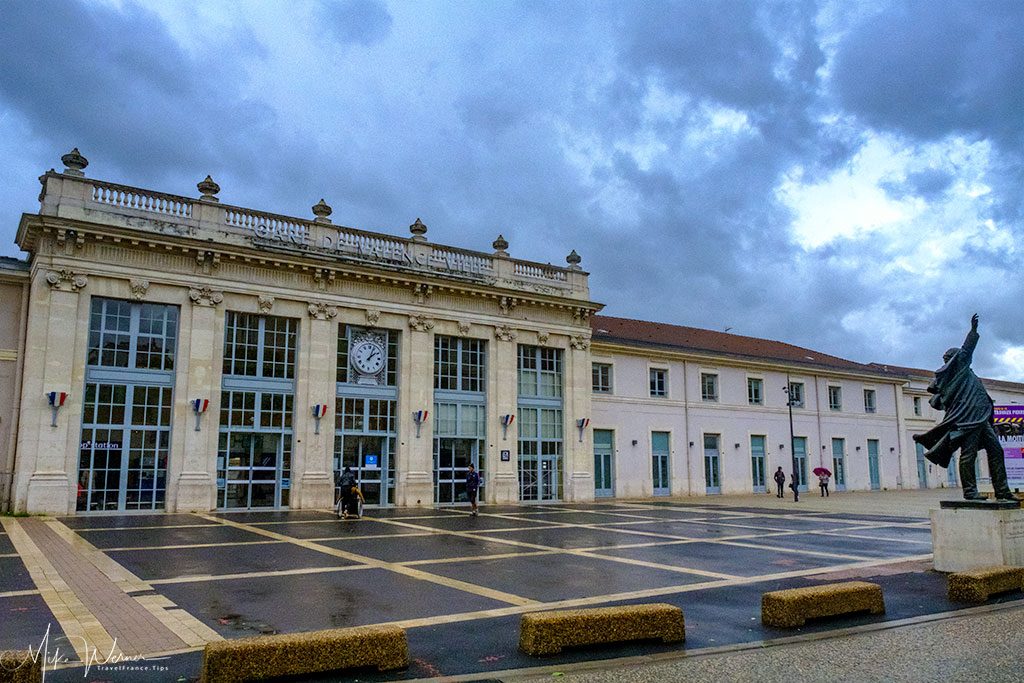 By Car

By Train
From
Via
Time
Time
Calais
A16, A26/E15, A1, A6 and A7
8:30 hours
via Lille
4:30 hours
Paris
A6
5:30 hours
Direct TGV
2:10 hours
Dieppe
A13, A6
7:30 hours
via Rouen then Paris (station change)
5:20 hours
Le Havre
A13, A6
7:30 hours
via Paris (change station)
5:15 hours
Cherbourg
A13, A6
9 hours
via Paris (station change)
6:30 hours
Marseilles
A7
2.30 hours
Direct TGV
1 hour
Air: Valence Chabeuil airport, located close to the East of Valence is a military/civilian airport. They don't offer many international flight, most are charters.
Click here to access the airport's website.
Bus: There are several long distance bus operators going to this city from different cities in France (and Europe). Click on one of the links below to see which departure city is covered.



Flixbus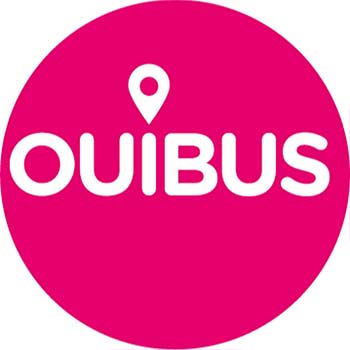 Ouibus

Within Valence
Valence is quite an extended city, however, the old city centre is an easy walking city. To get around Valence and to get to the old city center (Vieux Valence), they have a good bus network that also brings you to the suburbs. Click here to access the bus website (in French only).
Citea, the bus operator, also offers smartphone apps to make taking the bus easier. Click here to access the iPhone or Android apps (at the bottom of the page).
Car
There are a reasonable amount of car parking spots, 500 of them are free. But driving & parking inside the old city is not advised.
Blue parkings are free for 30 minutes but you will need a parking disc (a cardboard square disc that allows you to indicate the hour you have arrived. It can be mostly bought in a Tabac. See photo below).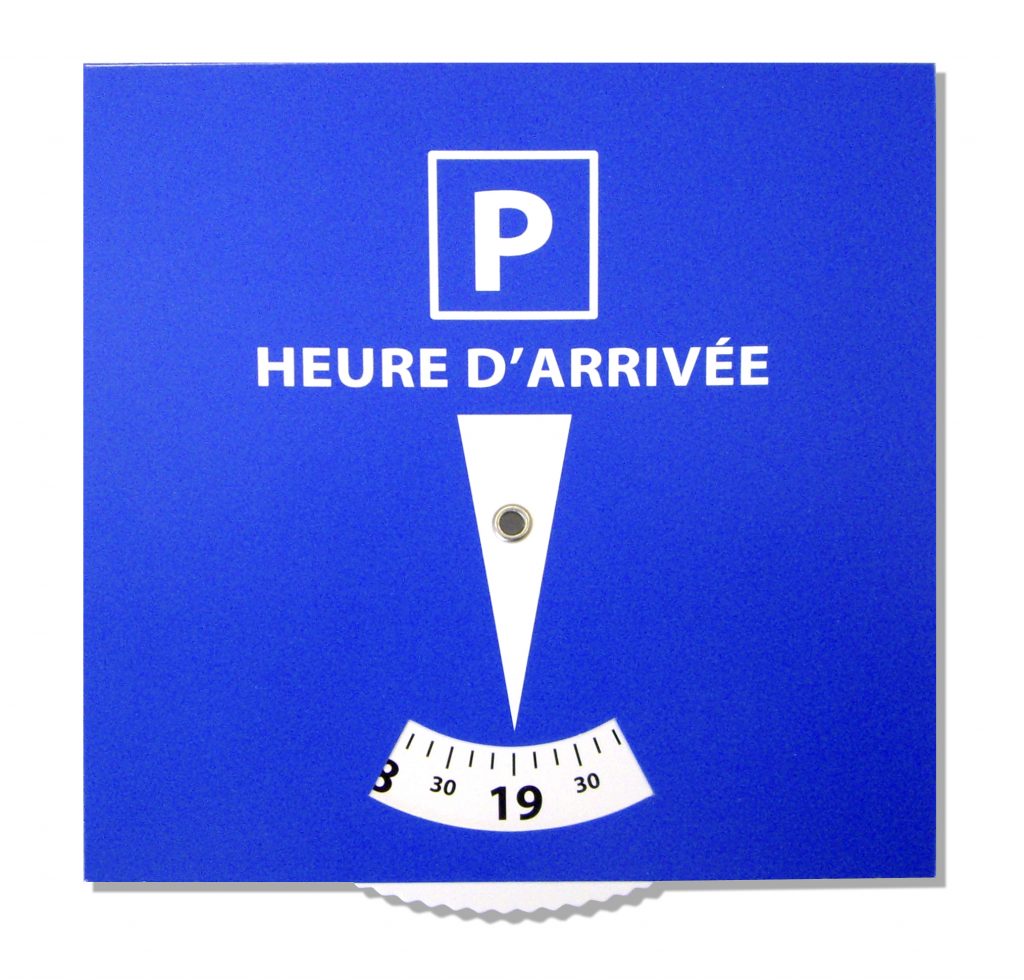 Orange parkings allow you to stay for up to 4 hours 15 minutes, but you need to pay.
Purple parkings are free for 30 minutes but after that you need to pay for up to a maximum of 2 hours 15 minutes.
You can download iPhone/Android/Windows smartphone app to pay (and even extend your parking). Click here to access the download page (scroll to the bottom for the downloads).
Restaurants
There are some 200 restaurants in Valence, many in the old city. The top one, and one of the more famous ones, is called "Pic". It's a three star-Michelin restaurant run by Anne-Sophie Pic, one of the few top female chefs. Click here to access her website. She also has several other places in Valence, which are as good, but not as expensive (check the website for all the other places).
There are also 2 1-star Michelin restaurants, and many others that are very good.
Things To See/To Do
Stroll down the old city center ("Vieux Valence") and marvel at all the old buildings
Sit and have a drink at one of the many terraces
Visit the cathedral
Visit the museum of art and archaeology
Visit the Tourist Office


Shop in one of the shopping malls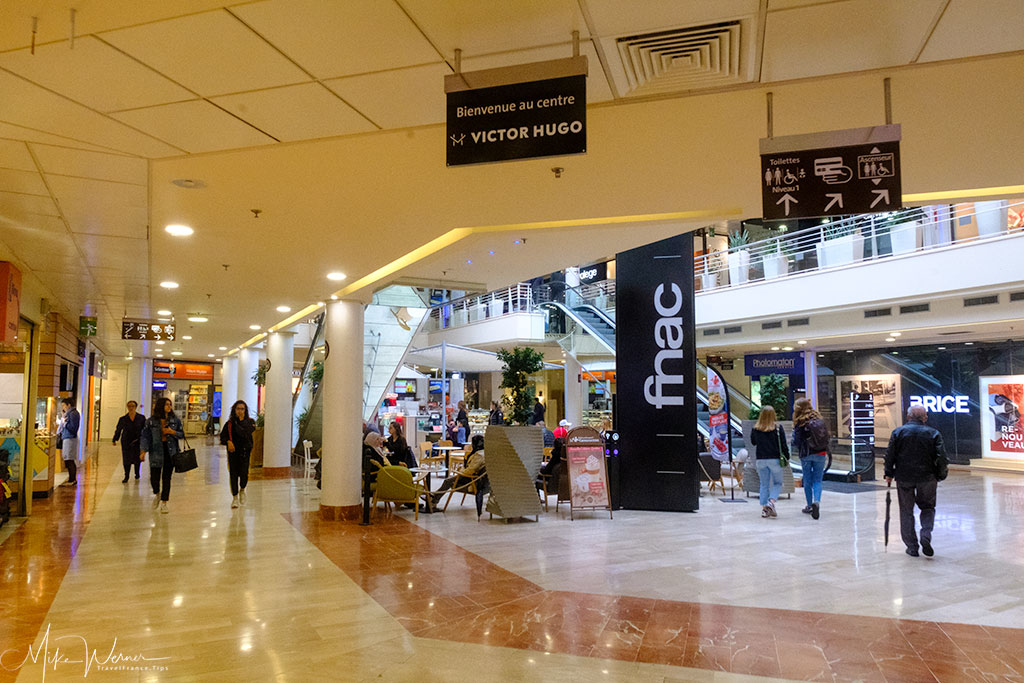 Inside a shopping mall in Valence (Centre Commercial Victor Hugo)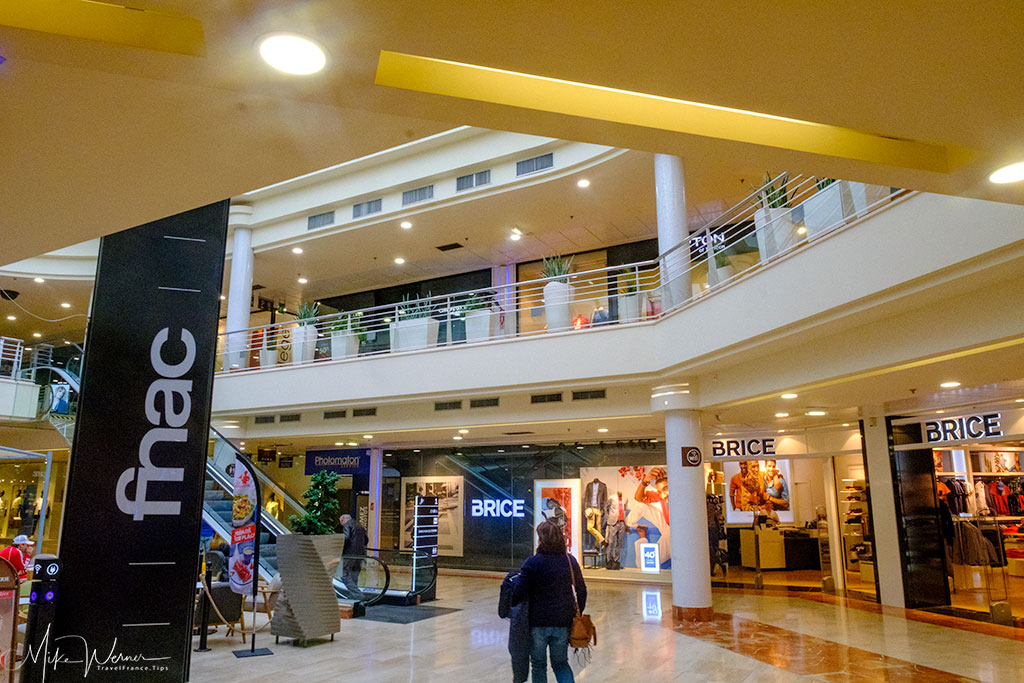 A shopping mall in Valence (Centre Commercial Victor Hugo)
Related Posts