Food: French
Price: Average
Rating: Good
Website: Brasserie du Sillon
The Brasserie du Sillon in Saint-Malo has one major thing going for it: it's incredible location. The restaurant is not located in the walled city itself, but outside of it, alongside the beach promenade.
The views inside, particularly when seated next to a window are fantastic. It's even more dramatic when there's a storm out there, sitting snuggly inside and viewing the storm through the enormous windows.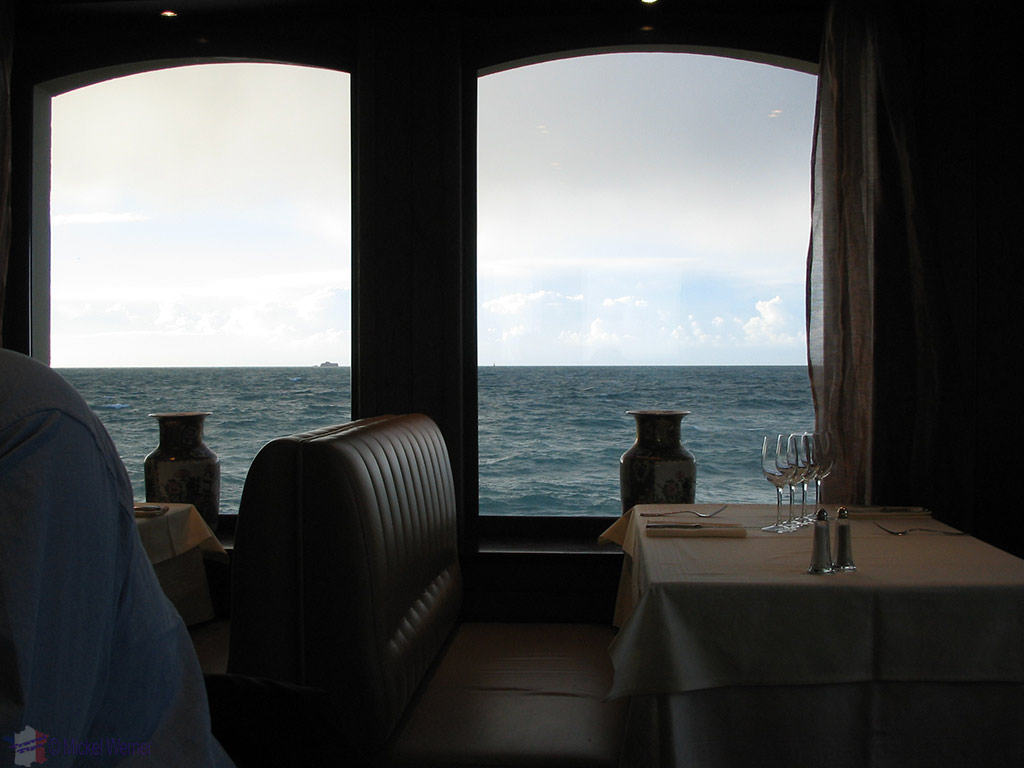 The Food
Food style is traditional French, with a lot of fish on the menu. The preset menus and the "a la carte"menu is quite extensive with a lot of different choices, but the predominant food is fish.
Prices
The prices for the menus range between €17.50 and €35.
Ambiance
Ambiance is relaxed, probably because most people are looking outside the windows or enjoying their food. It's a brasserie after all.
Service
Service is pretty slow and uneven. At times things suddenly move fast, and then you have to wait. It's a hurry up and wait situation.
Summary
This is truly a great restaurant to visit; food is okay, view is fantastic. A real pleasure.
TIP: Reserve, since it gets busy, and ask for a window table.
Related Posts
63

Dormy House is an institution in Etretat, with a great restaurant (and hotel) and an even greater view over the town and sea.

60

Transport Getting There Ferry: from the UK: Daily ferries from Portsmouth, Jersey, Guernsey, Weymouth and Poole. Air: The airport, close to Dinard, is shared with Saint-Malo and offers international flights, particularly those of Ryanair. Other international destinations will require changing in London. Click here to access the airport's website. Restaurants…