Built: 15th century
Status: Winery
Visitable?: Yes, as a guest
Notable: The castle is a modified fortress, now a luxury hotel (this is no longer a hotel but a winery). The castle used to belong to the Marquis la Fayette (the French general who helped the USA gain its independence from the UK)
Web: Chateau de Reignac
This absolutely beautiful castle is located close to many of the other more famous castles in the Loire valley. It is now a luxury, but affordable, hotel often used for weddings a winery.
One of its biggest claims to fame is that the castle once belonged to the Marquis la Fayette, the man who went to help the USA become independent from the United Kingdom.
This castle is built on the ruins of a castle that burned down to the ground in the 1100's. In the 15th century, the Lord of the village decided to build a fortress with two big fortified towers and 2 smaller ones.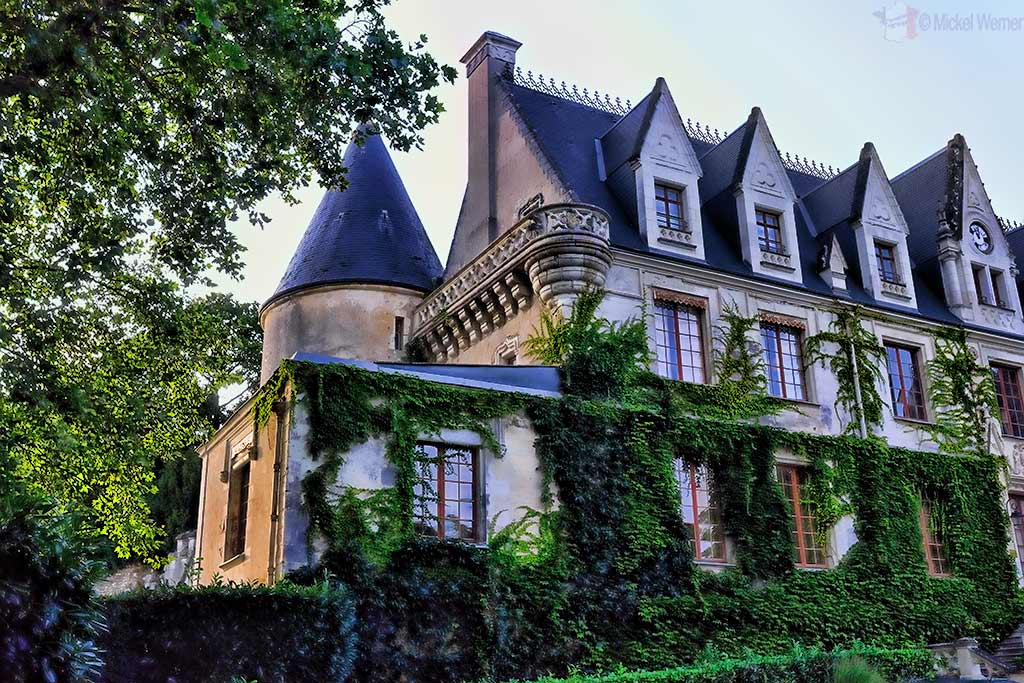 In the 18th century, the fortress was changed into a castle. The moat was filled in and the smaller towers removed. Now the remaining big towers host several of the rooms.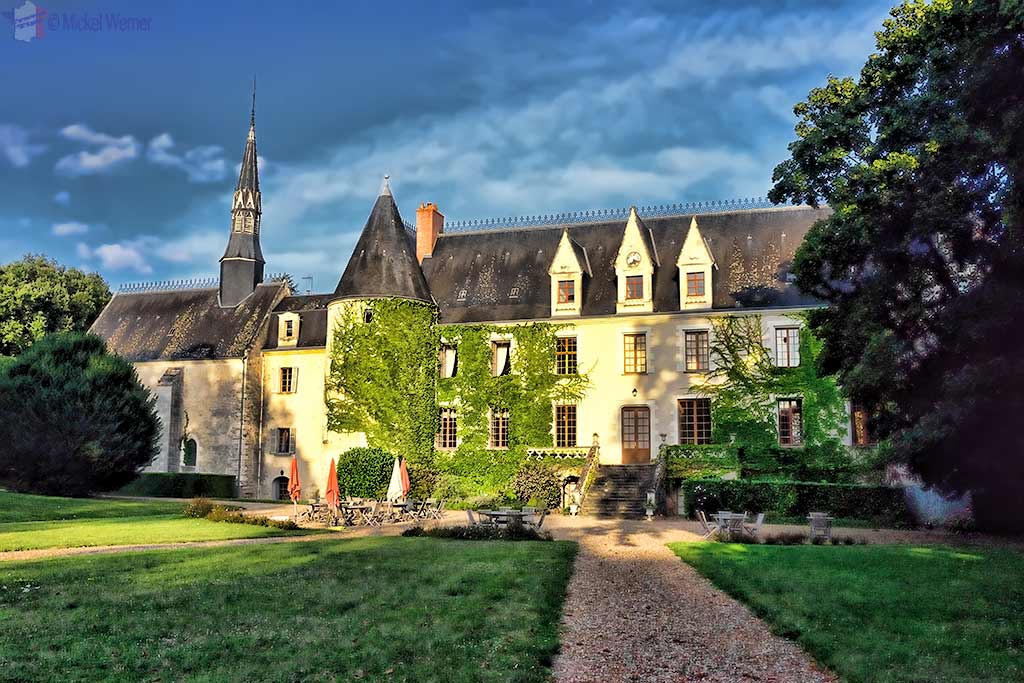 Castle's chapel
In the year 1717 the new chapel that was built onto the castle was inaugurated. The chapel itself (which has the tomb of Marquis de Reignac sur Indre, Louis de Barberin, the man responsible for converting the fortress into this castle) is still used today for weddings.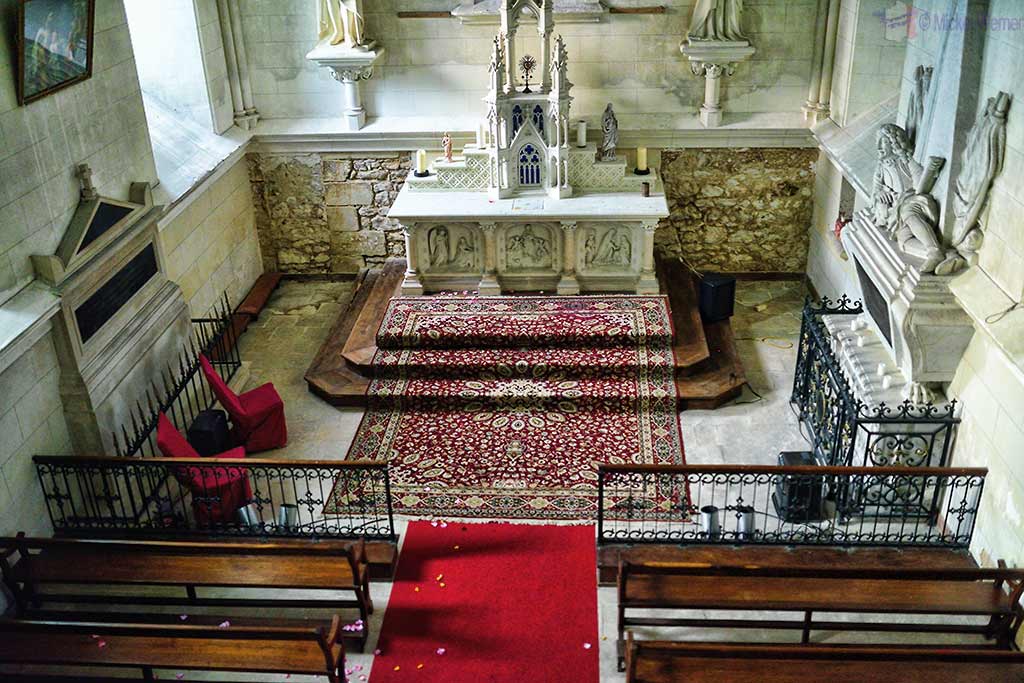 In 1861 the castle underwent the final change in its looks. A more neo-gothic style was adopted for the castle.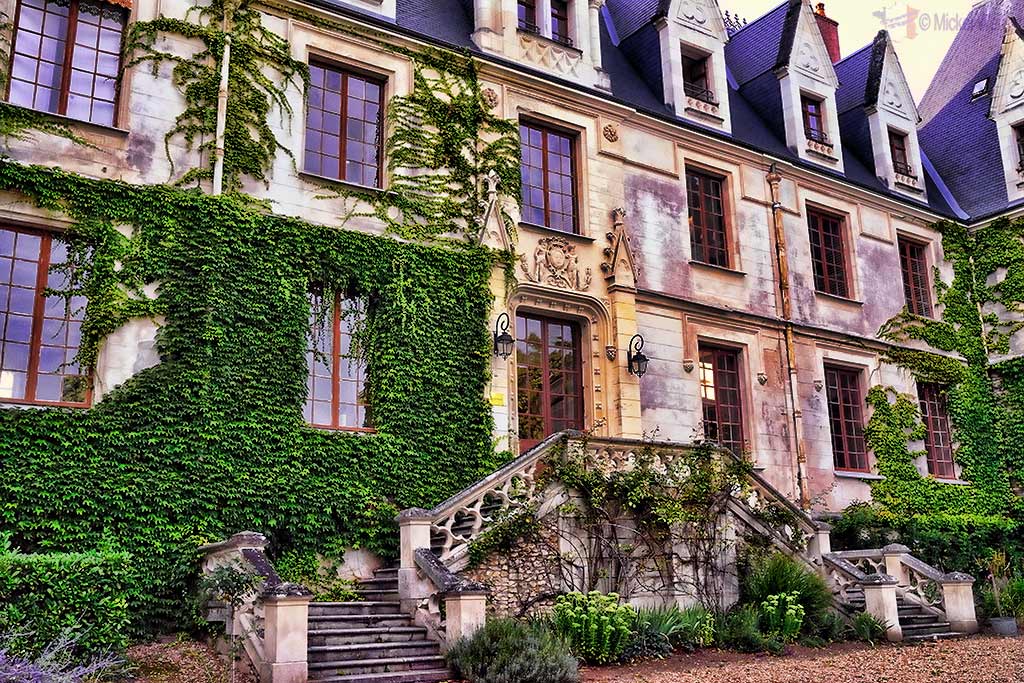 In 2002 the castle was purchased and turned into a luxury (but affordable) hotel. A lot of work went into the castle to make it comfortable. In fact, so far, it's the only castle I've seen that has an elevator hidden away inside. But of course there's still the main stairs…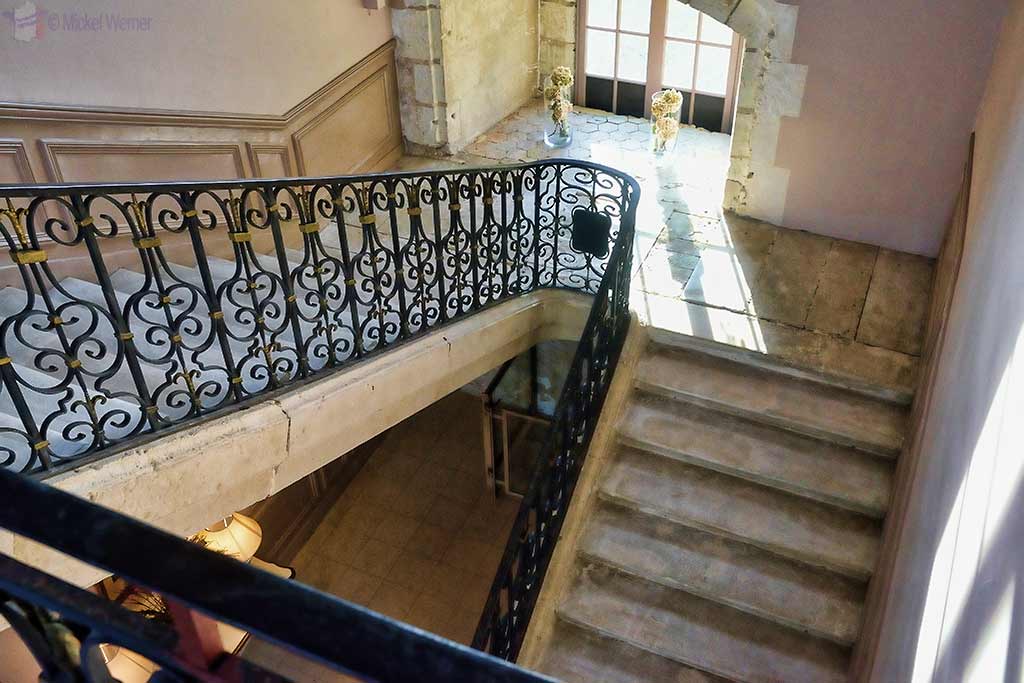 A large landscaped park lies in the rear of the castle, allowing for long walks in the woods.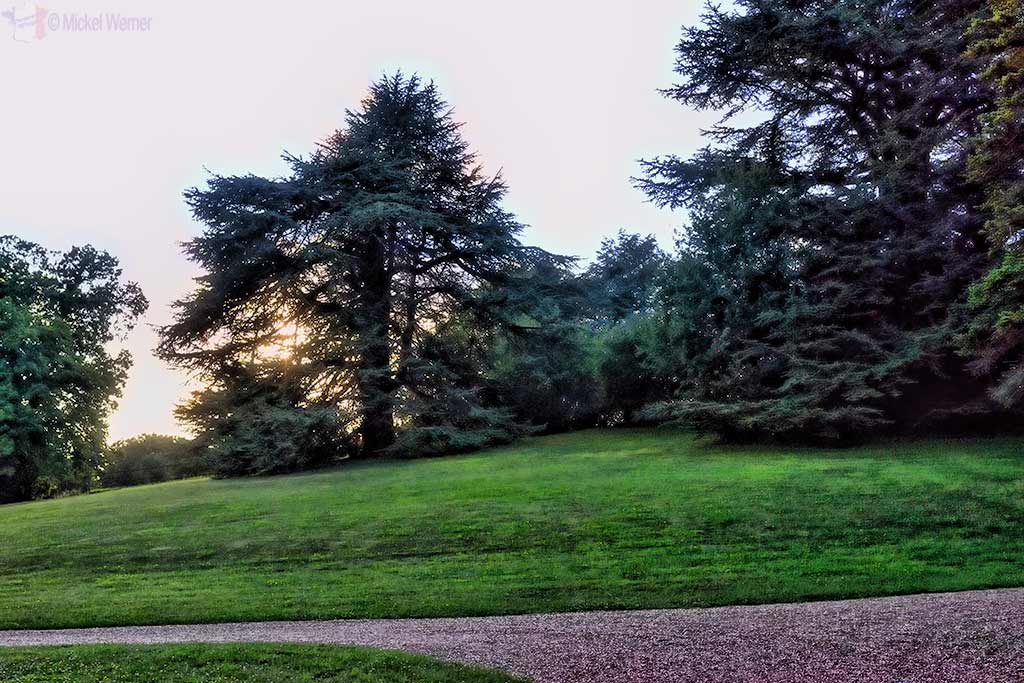 They serve meals there, but it's not a "walk-in" restaurant. You need a reservation, and then only if you are staying in the hotel. But they do serve a very good breakfast in an interesting breakfast room: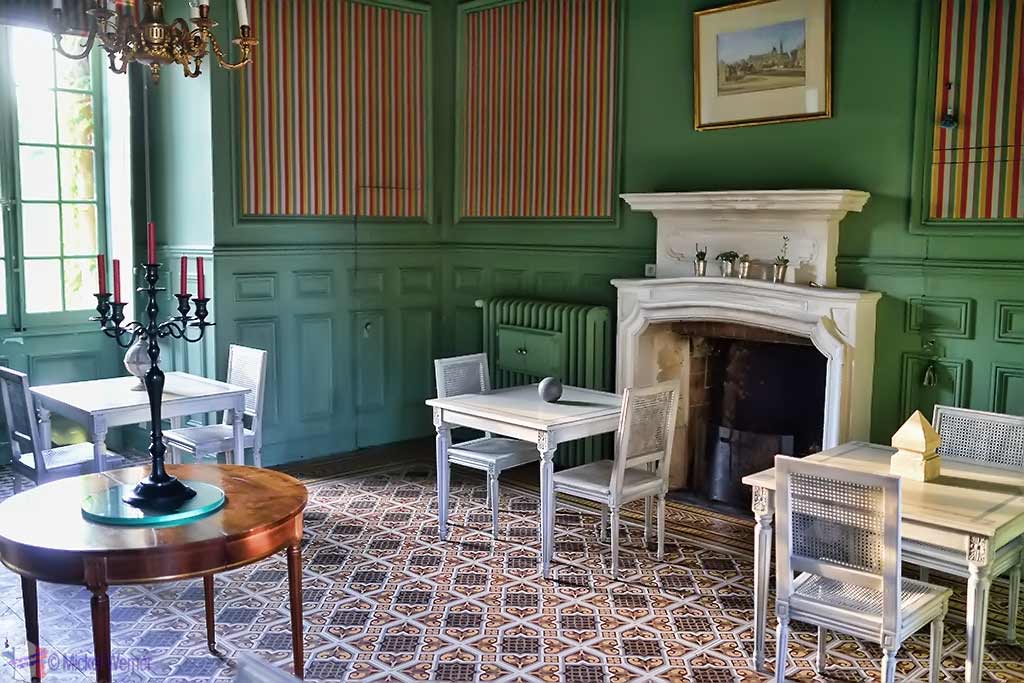 Notice the doors camouflaged in the walls. There are two doors that lead to the kitchen.
There are two large sitting rooms for the guest, including a big open fire.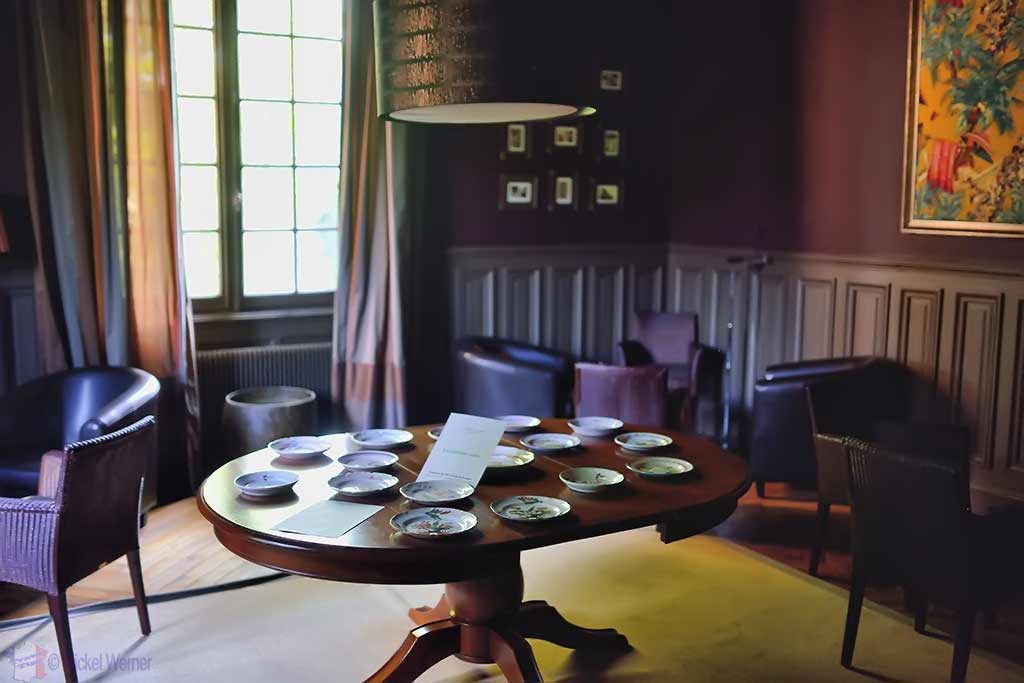 Of course there is a nice tea room, and the obligatory library: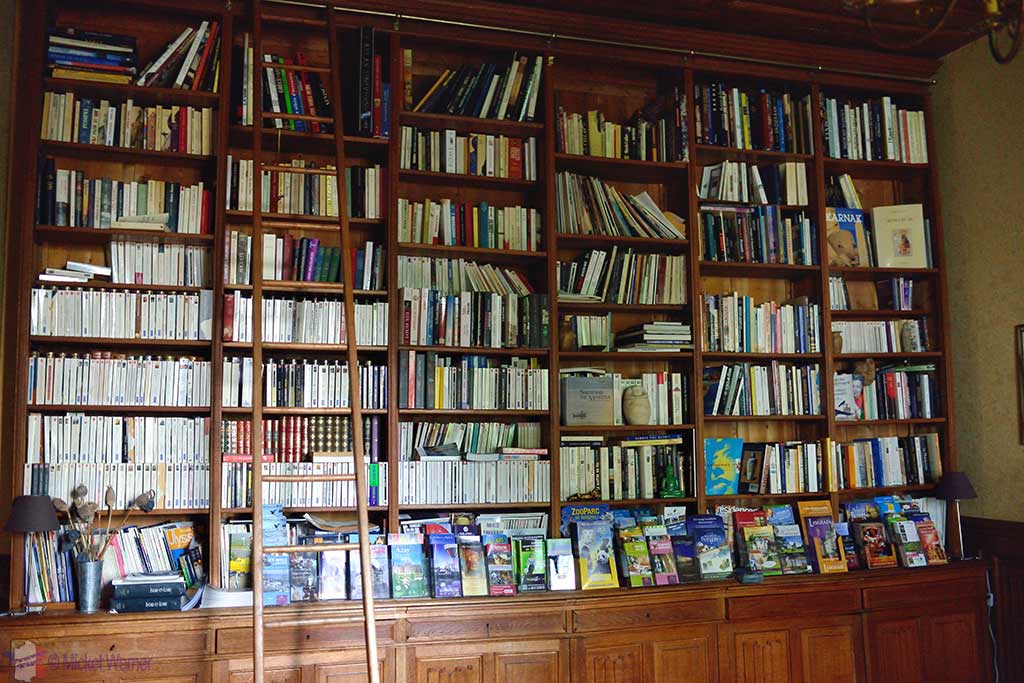 Only guests can see the inside and the park. But from experience, I highly recommend the stay.
Click here to access the castle's web site.
Click here to see other castles in the area.
Related Posts