Pont l'Eveque had been badly destroyed towards the end of World War II, and that went doubly so for the Saint-Michel church. But the town rebuilt their beautiful city, and the 15th century church was restored to its former glory.
Pont l'Eveque during WWII saw an epic 3-day battle just after D-Day. 3 days of heavy fighting and allied bombardments saw big parts of the picturesque town reduced to rubbles.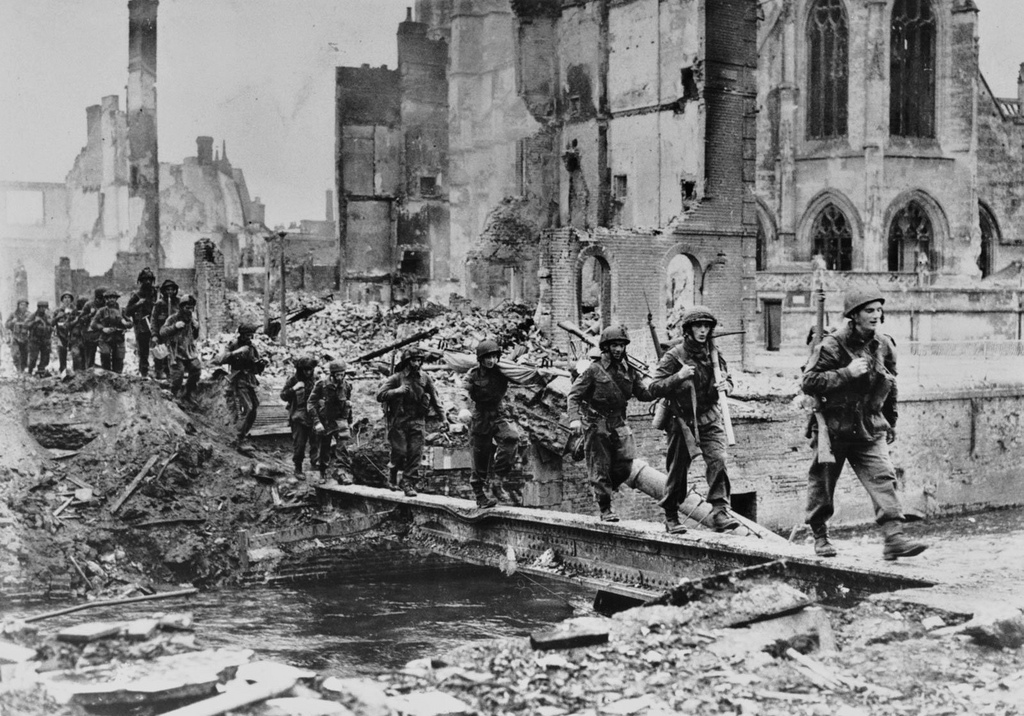 People think the town was one of the settings of the blockbuster movie "The Longest Day", but it is not. It is however the centre of action in a book entitled "13 – Lucky For Some".
In the photo above you can see British I Corp soldiers walking past the ruins of the Saint-Michel church. There's not much left, but look at the next photo to see what it looks like today: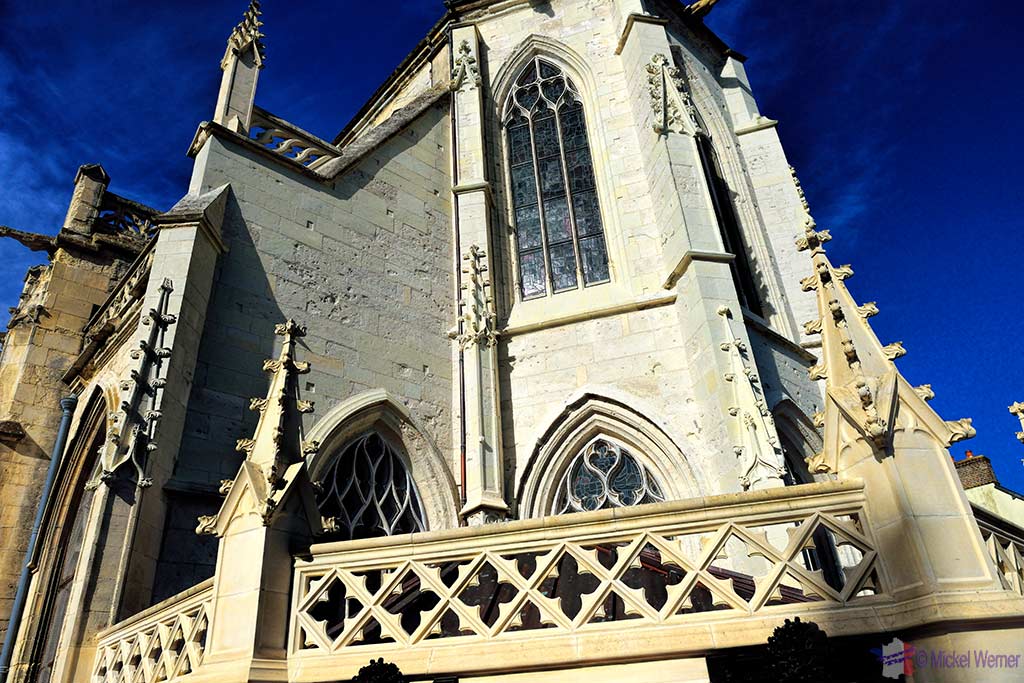 The church has been very well restored to the way it used to look. The side that was totally destroyed in the WWII photo now looks like this: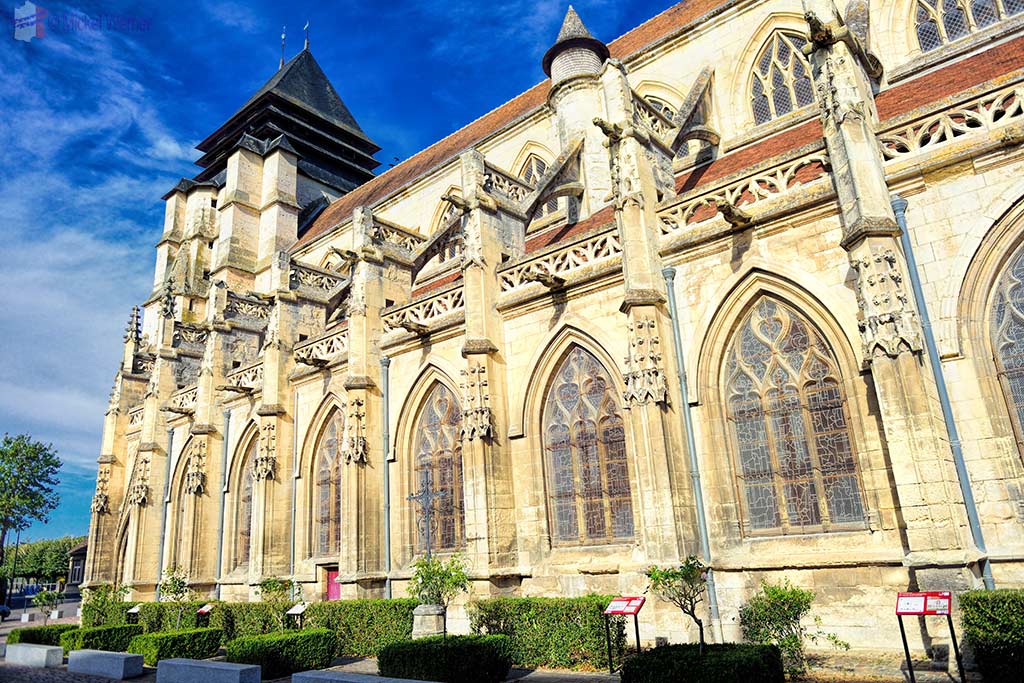 Along the side you can see that the town has placed photos of the WWII damage and descriptions on what has been restored. But it doesn't all look like this. The other side….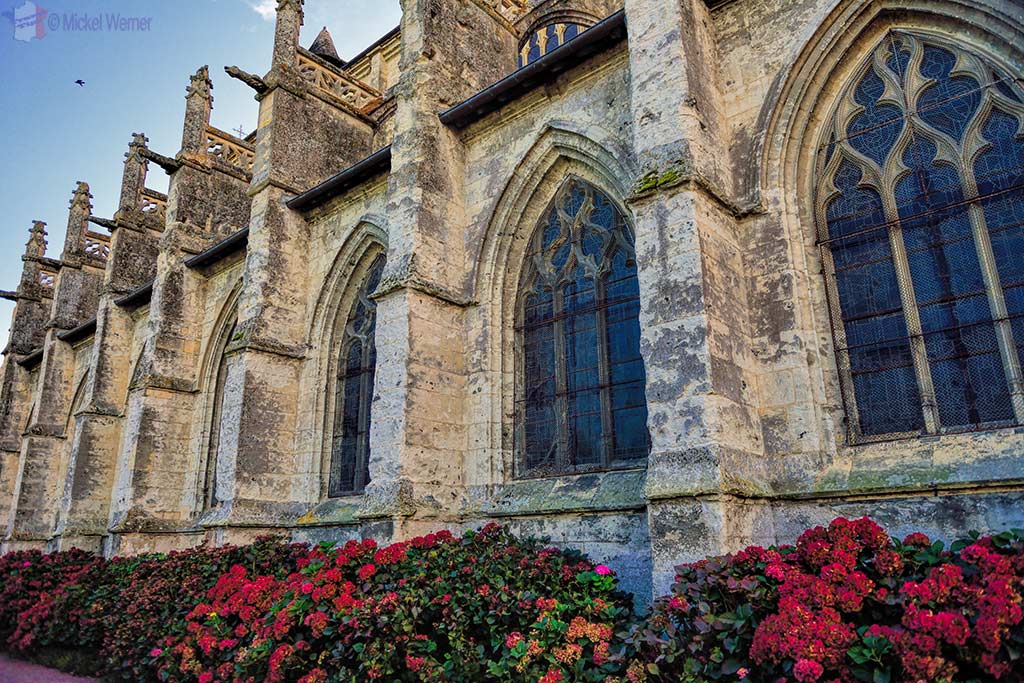 …. the other side is not totally restored and you can still see damage.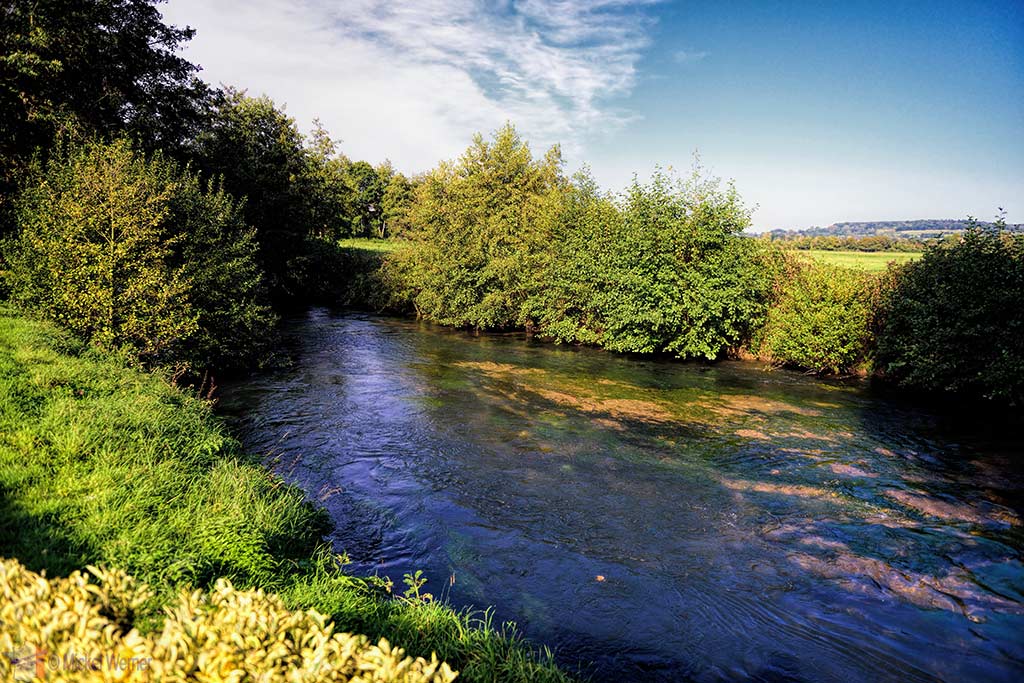 On the "bad" side of the church there is a small but cute little garden which ends up at the Touques river. Very peaceful…
Inside the church, it's as well restored as on the outside. The church is small and it feels intimate.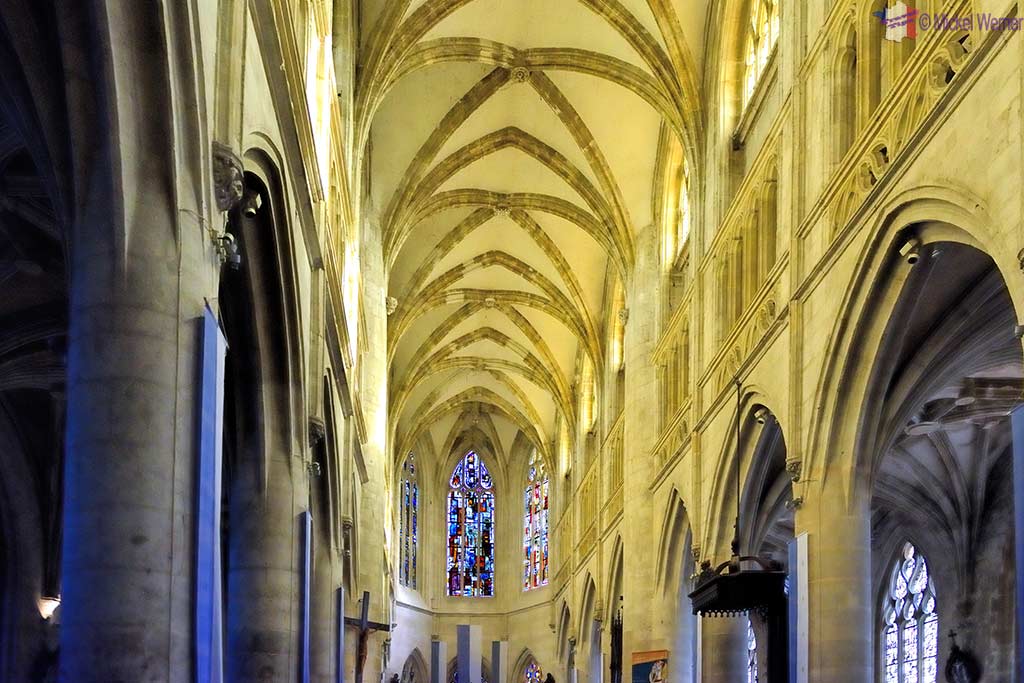 The vaulted ceilings do look very new, but appropriate for such a church.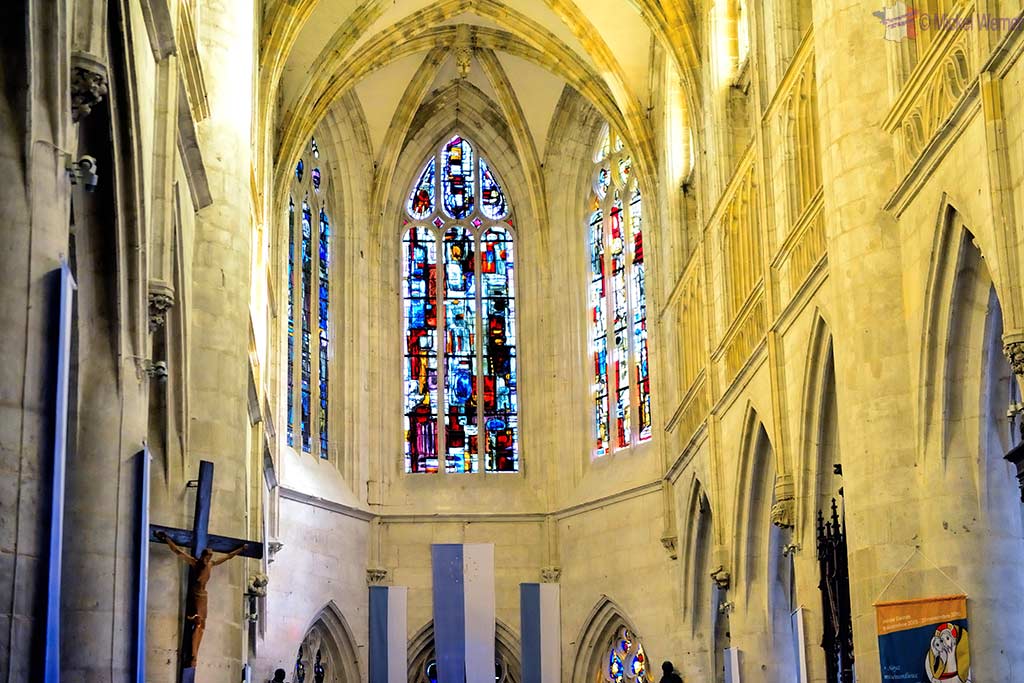 All around there are many stained-glass windows, but they are all brand news. The only "old" stained-glass can be found at the entrance….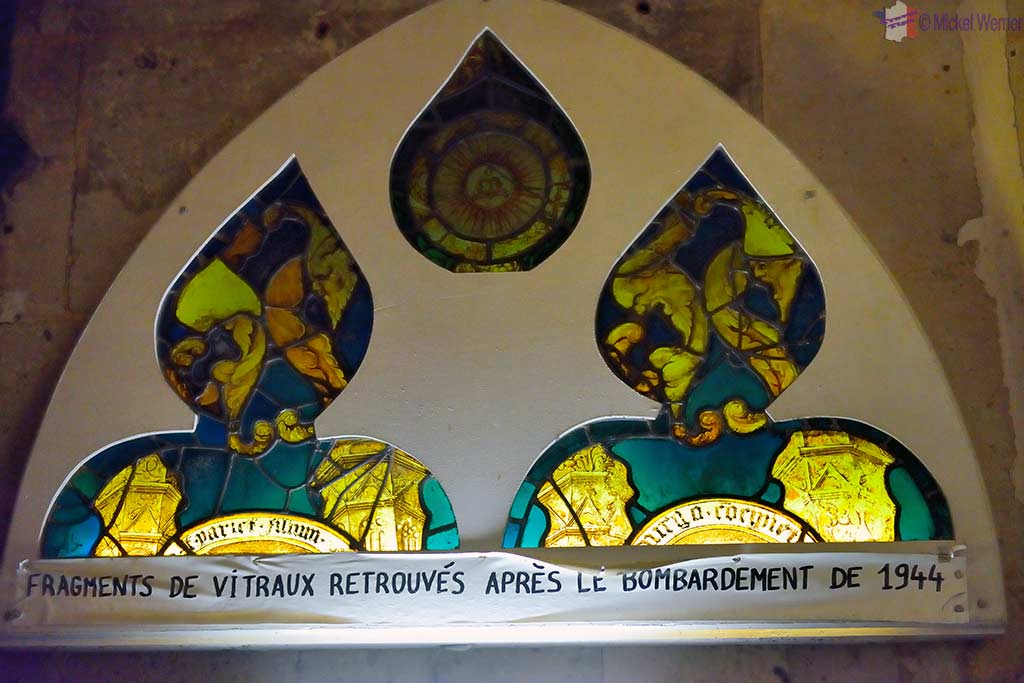 …. the old pieces are the bits found after World War II. They have been mounted and are on display towards the entrance with a sign saying (in French) "Pieces of the windows found after the 1944 bombardments".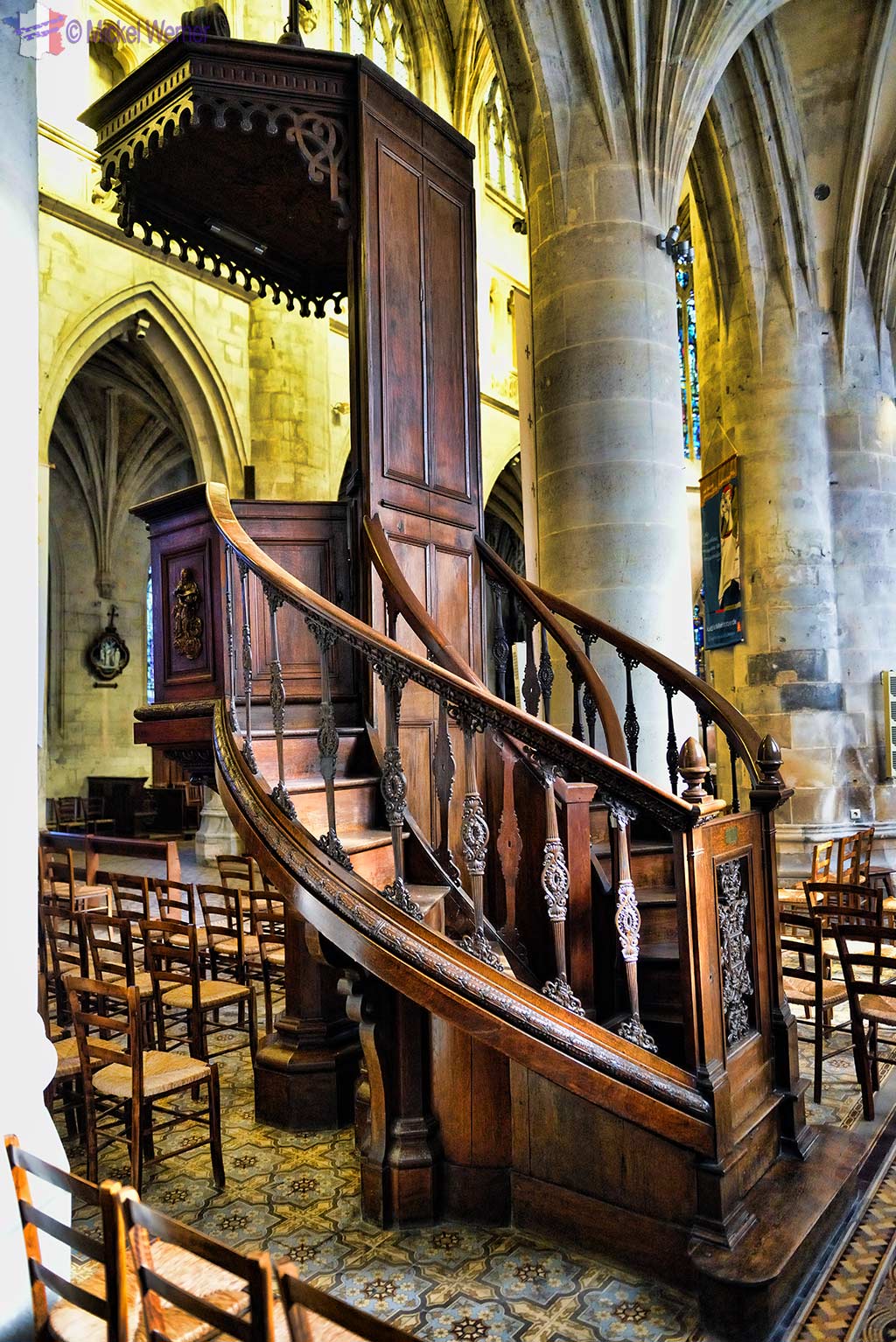 The pulpit is very ornate and the wood has been very well worked. I do not know if this is the original one.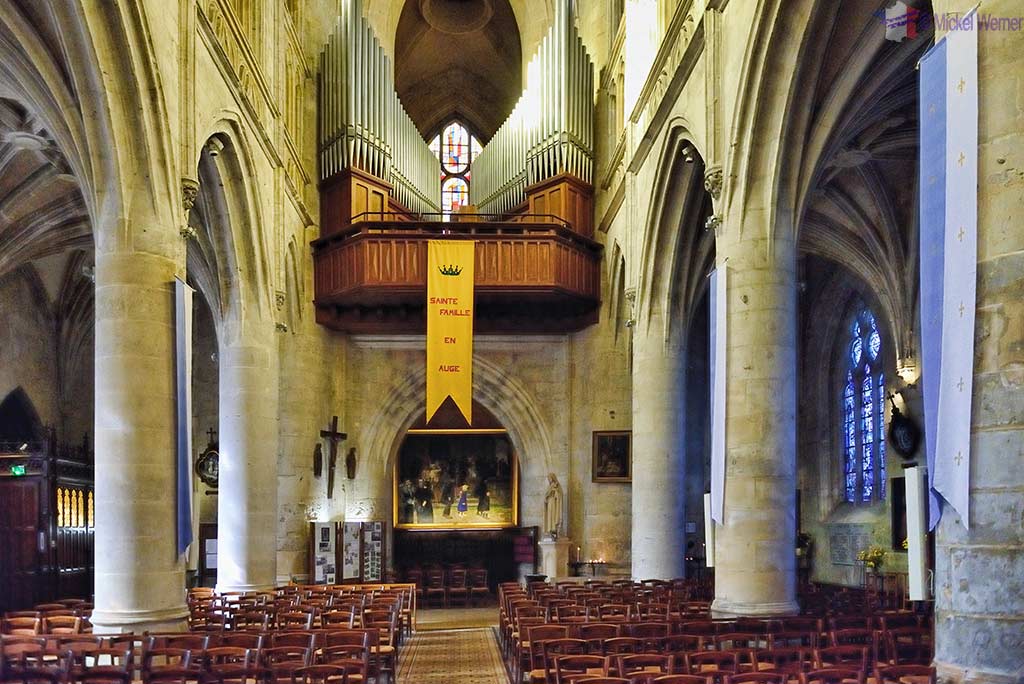 The organ in the church comes from the Saint-Louis church from Rouen. It was transferred in 1765.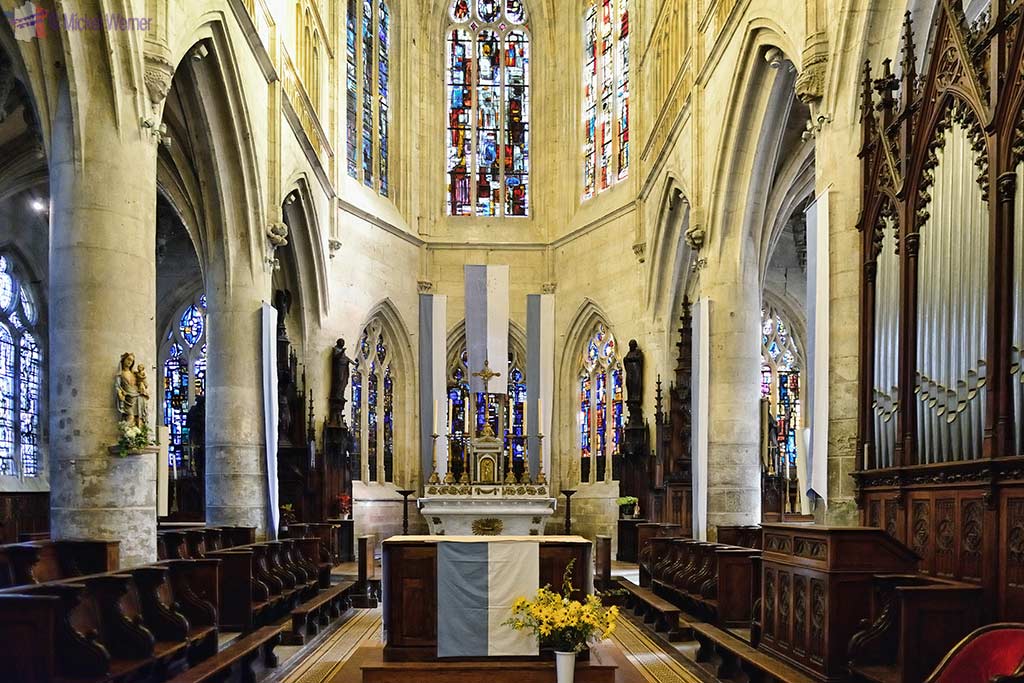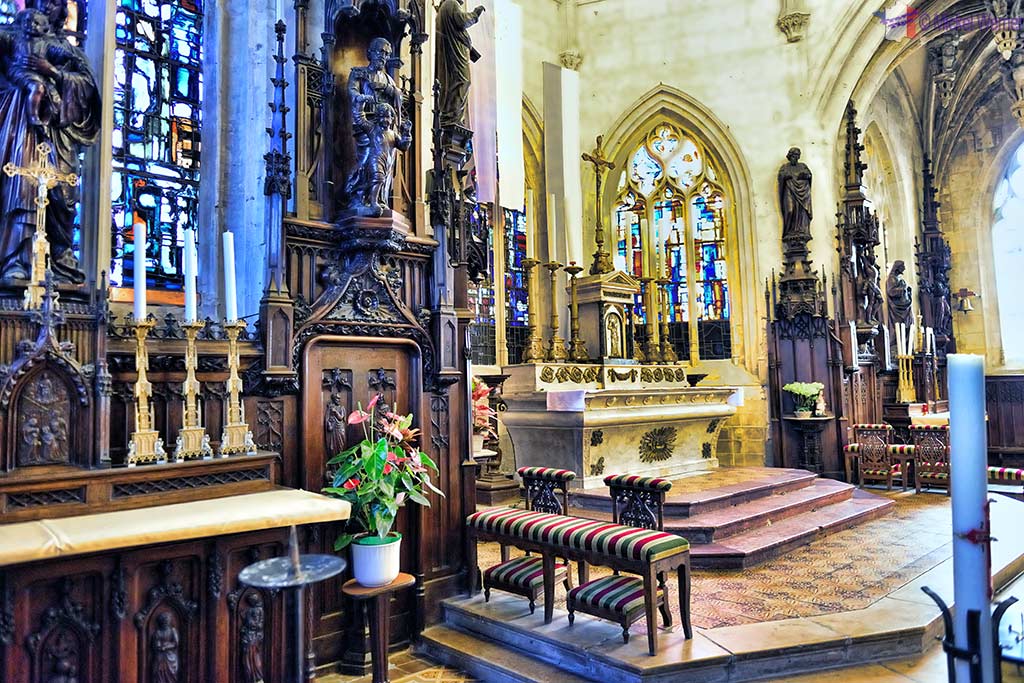 The altar area is busy with lots of statues and praying areas.
Summary
It is an interesting church to visit, especially to see the way the church has been restored after the damage it was subjected to during WWII. They did a marvellous job and it's worth a visit.