Built: 12th century
Status: Private
Visitable?: Sometimes, usually only the gardens
Notable: –
Web: –
The castle located close to the city of Lannion in Brittany, the Chateau de Kerduel, is in the Pleumeur-Bodou area.
The oldest part of the castle was built in the 12th century. Legend has it that King Arthur and the Knights of the Round Table stayed here. In fact, the name of the castle, Kerduel, is thought to have come from King Arthur's castle, Carduel.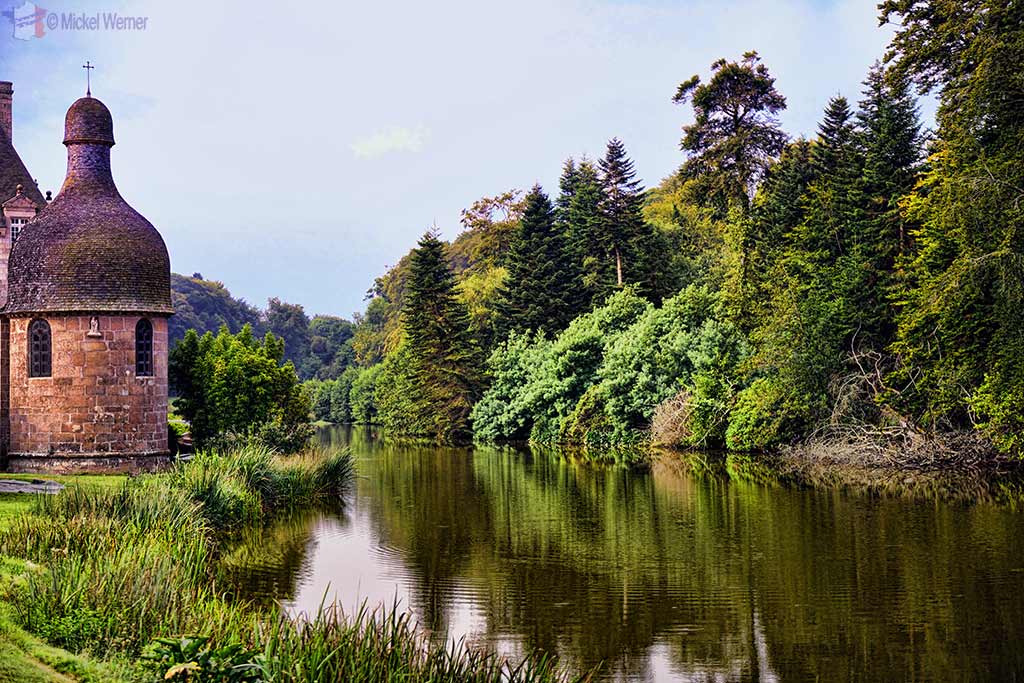 The castle and chapel are situated next to a small stream and lake, and the castle grounds have a large forest surrounding the property.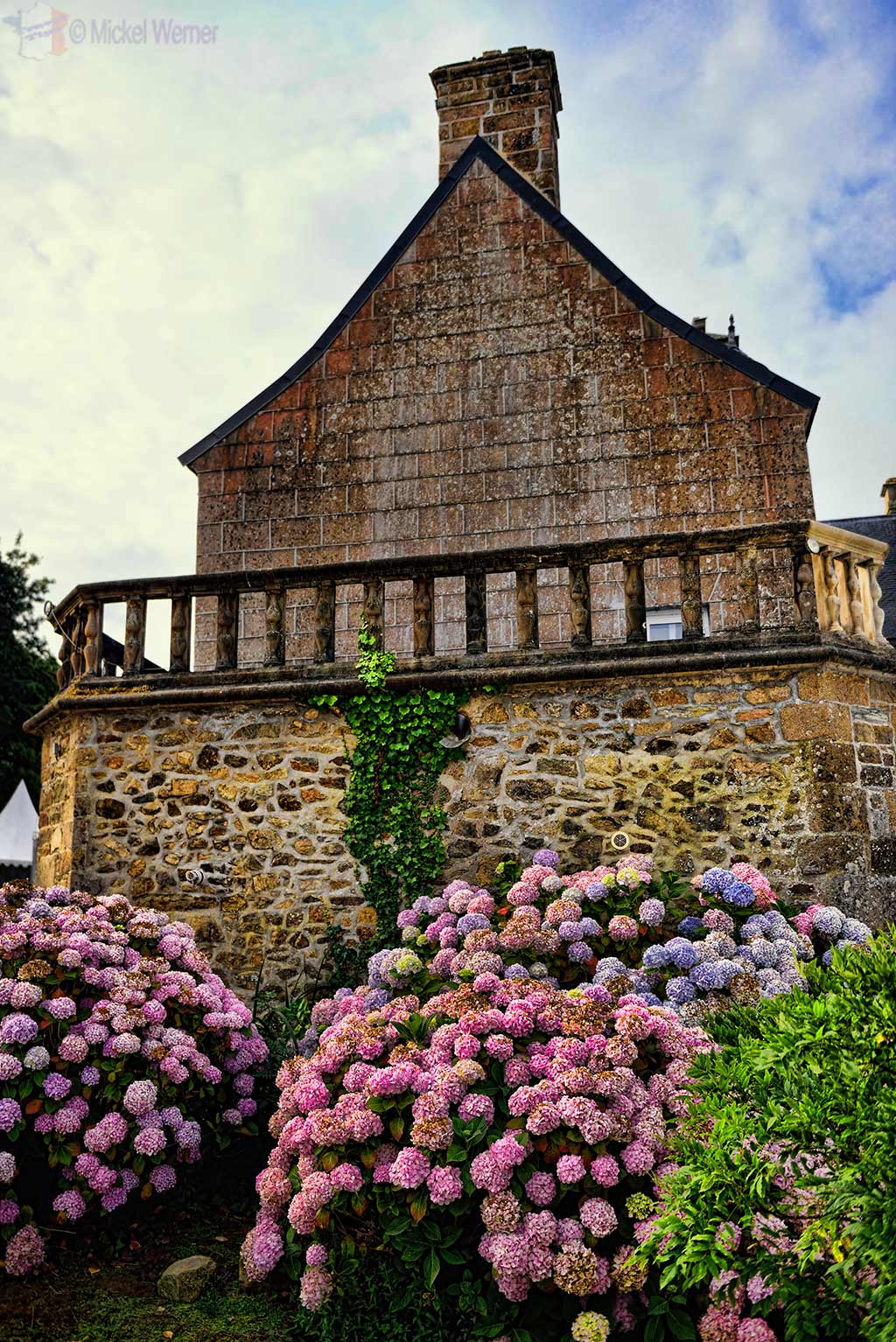 Other parts of the castle were constructed in the 14th century and in 1890, so the castle has different styles.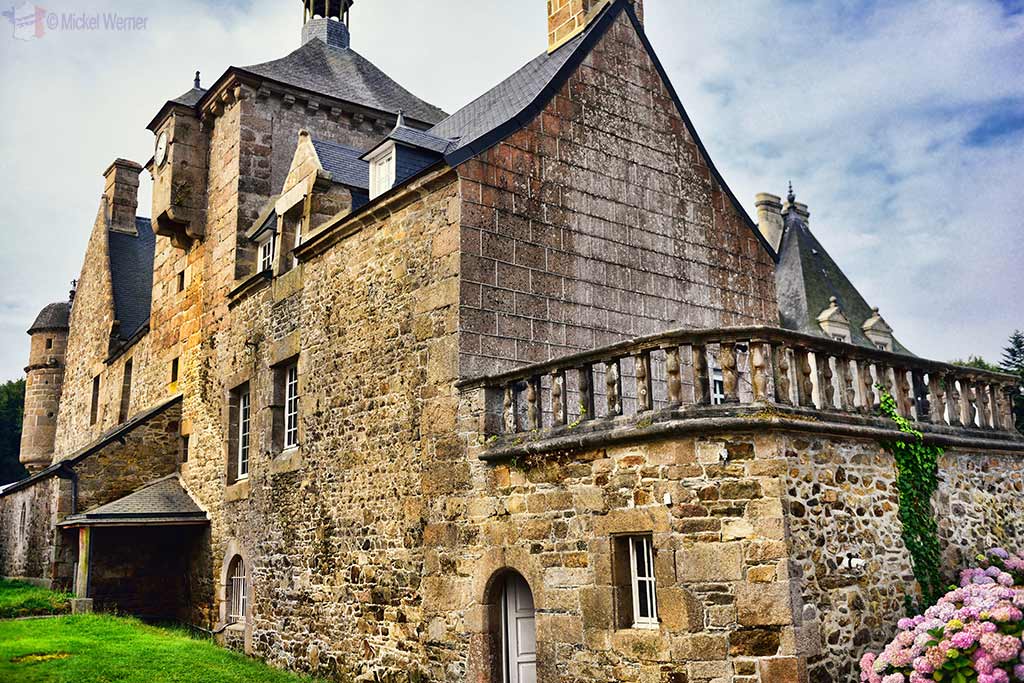 You can see from the outside that there are several levels/floors to the castle, quite uneven.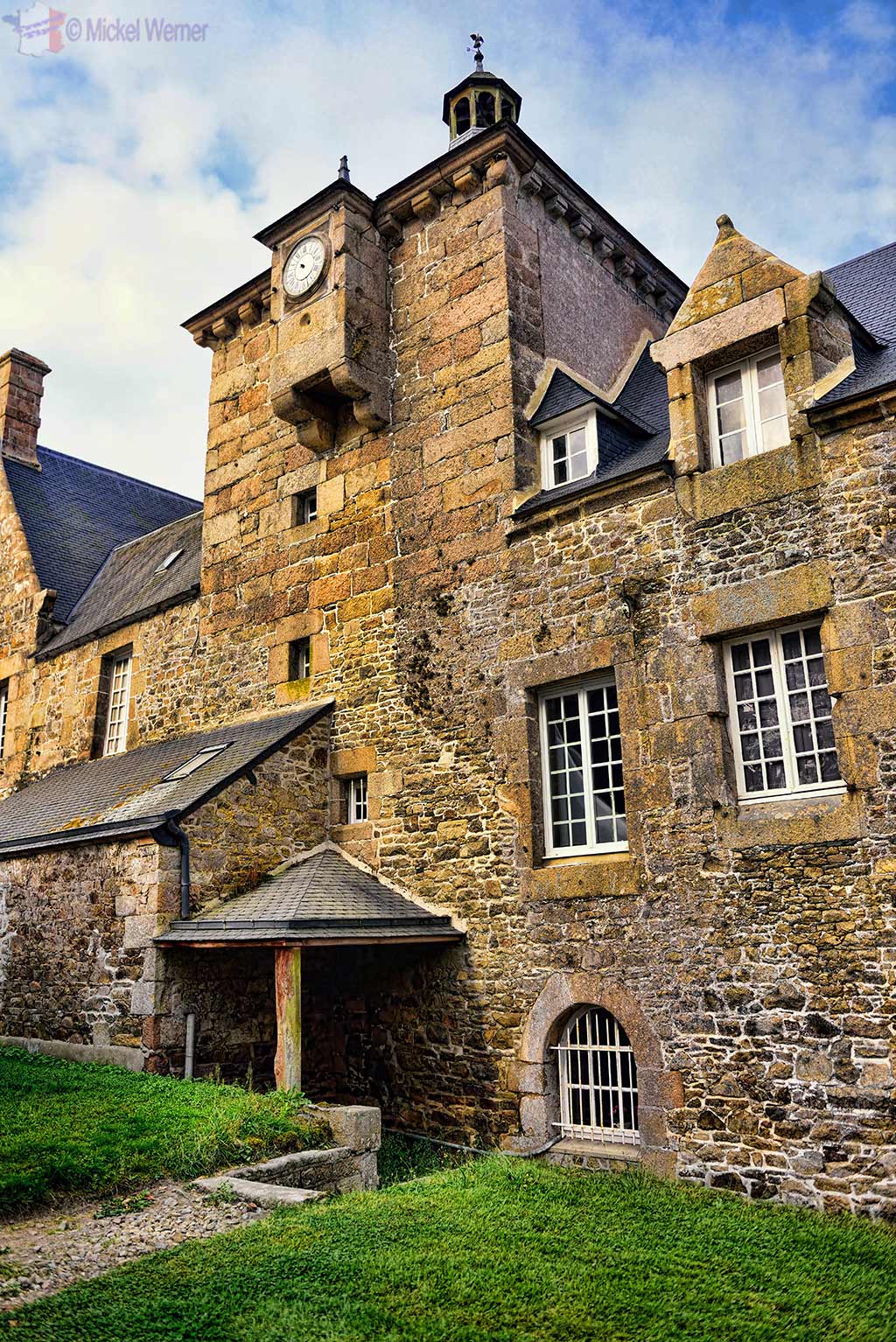 On the side of the castle, on the top of the square tower is a clock.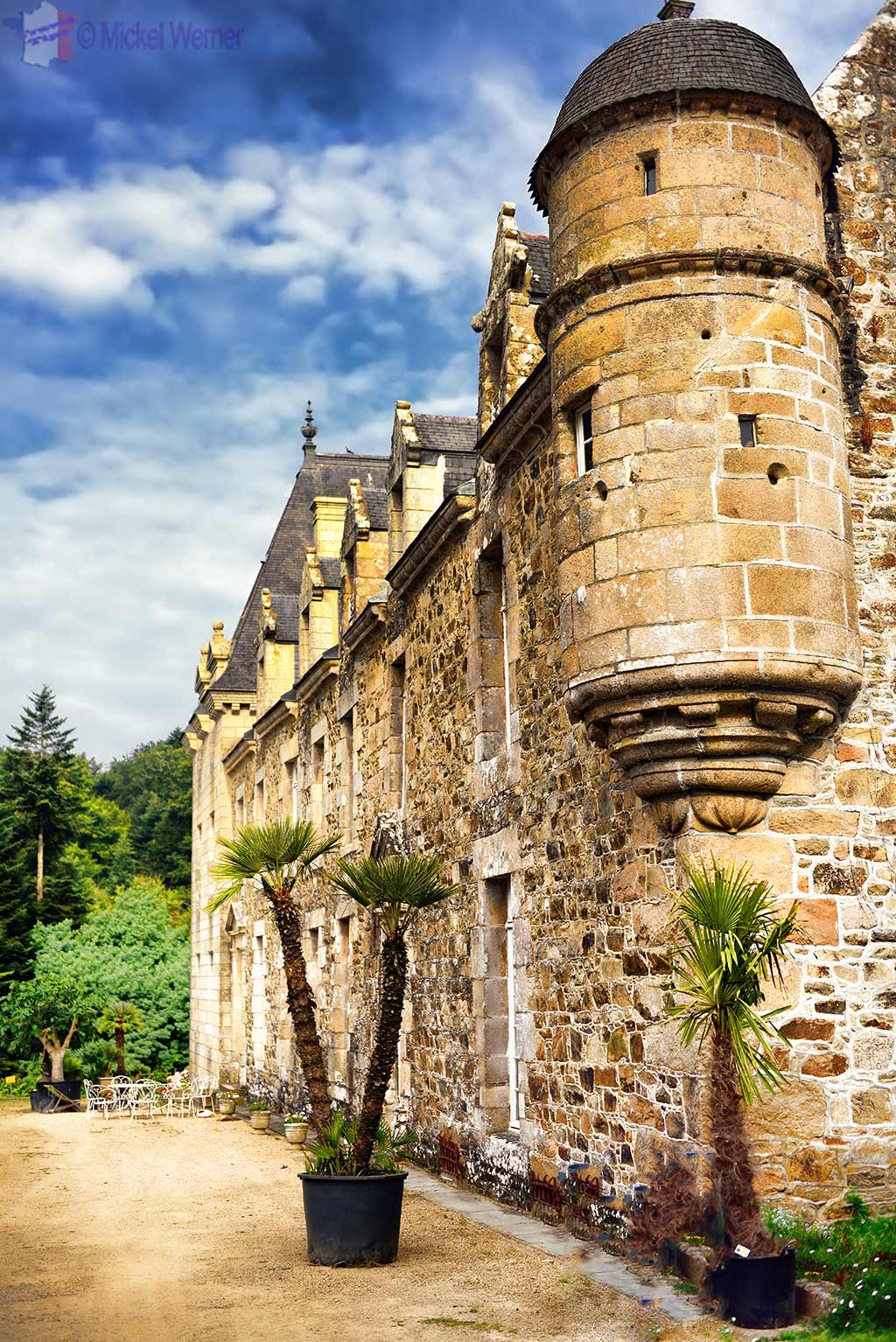 The back of the house faces a garden. The palm trees are not there normally, they were part of an antique's roadshow.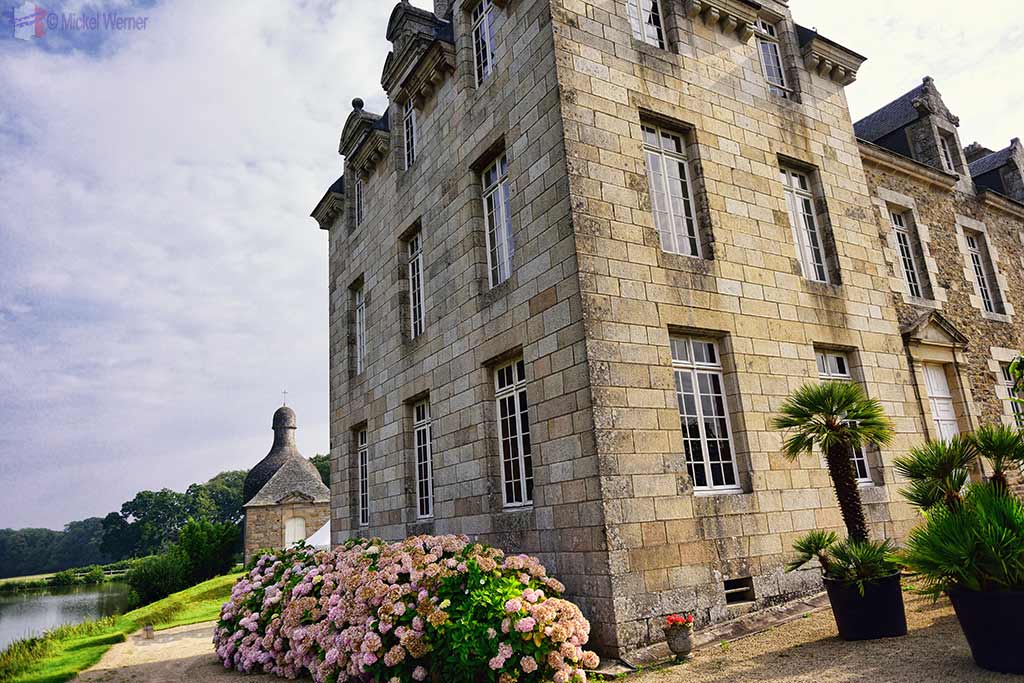 The castle used to have fortified walls, but like many castles, they were removed over time.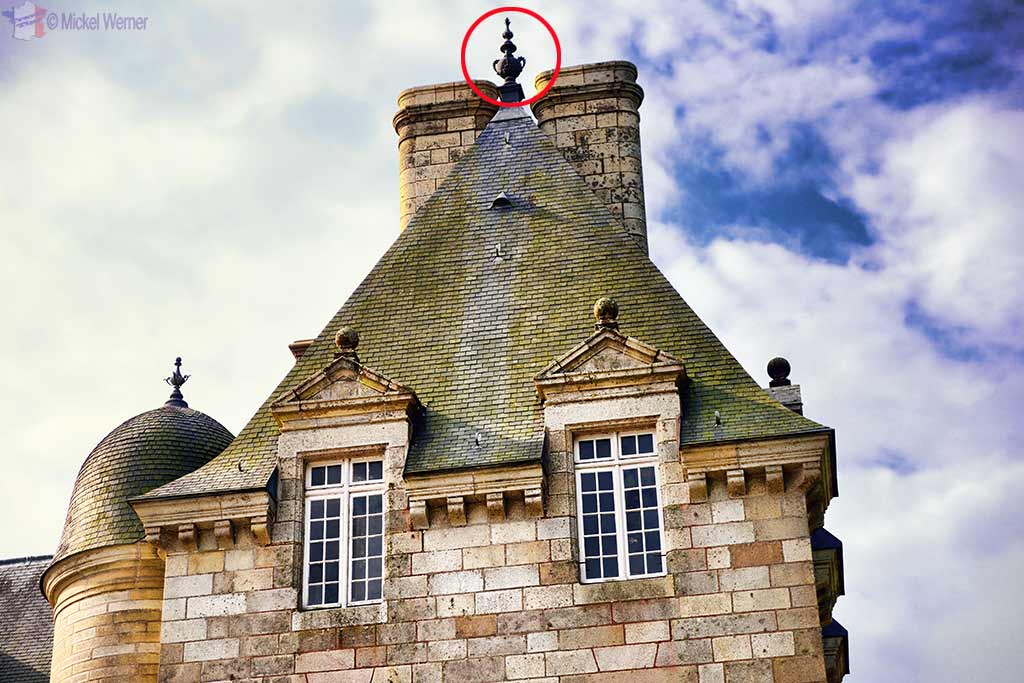 On top of the castle you can clearly see one of the 5 signs of nobility (the rod with 3 balls, the other signs can be a private chapel, a private burial ground, canons and/or a dovecot).
Chateau de Kerduel chapel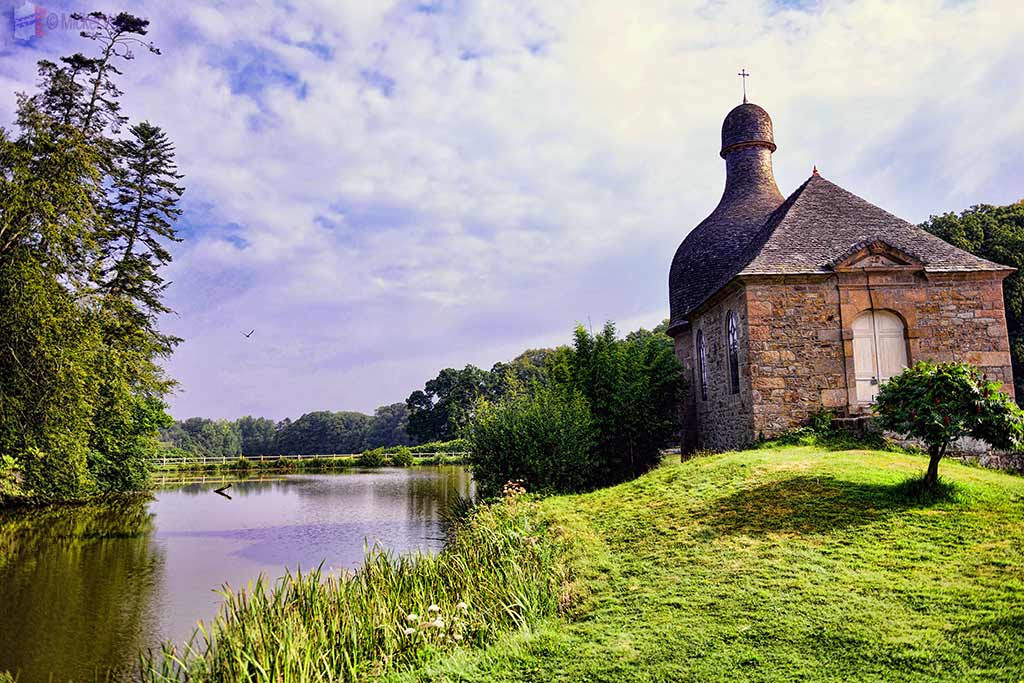 The private chapel used to be inside the fortified walls.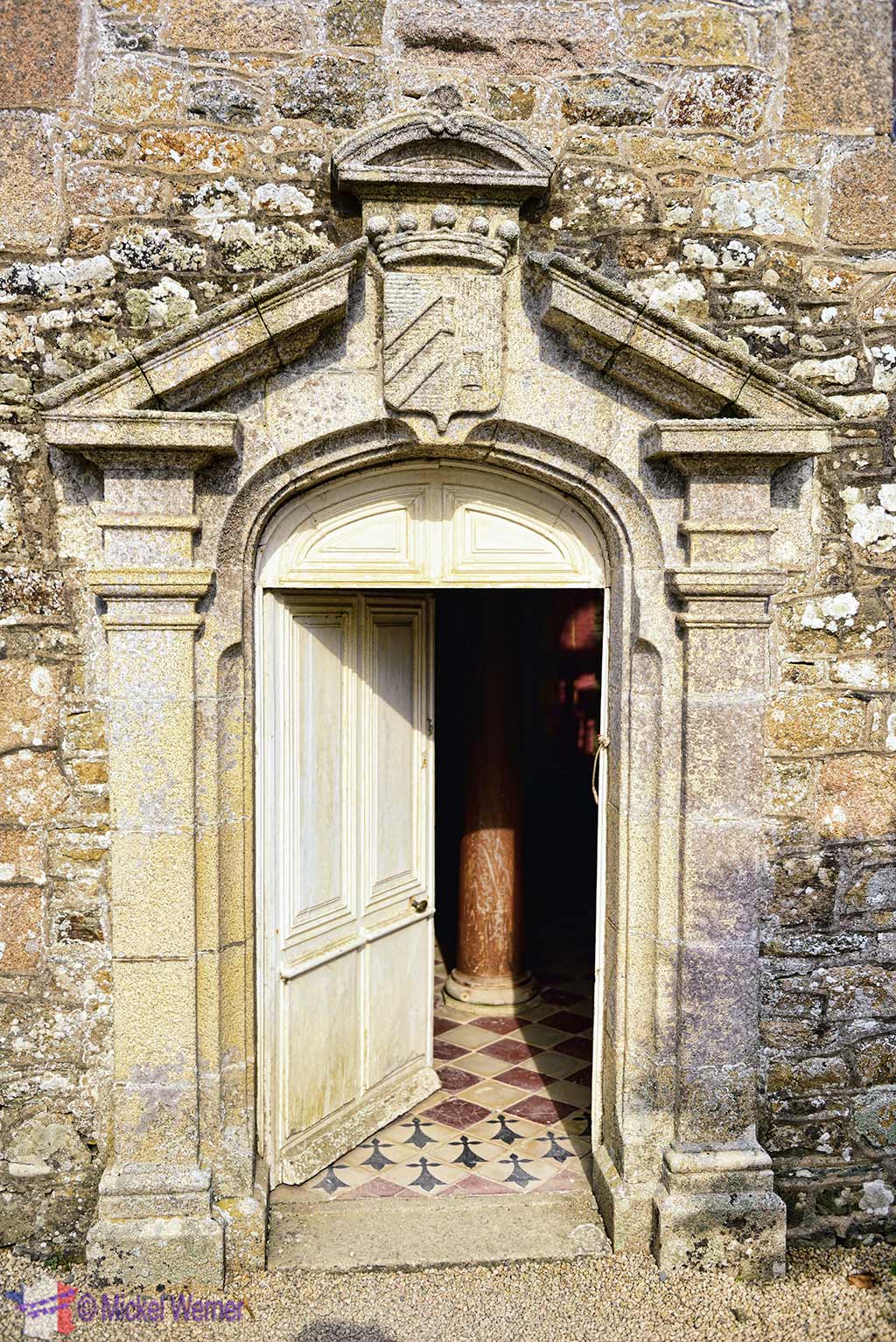 A very small and low door brings you in the small chapel.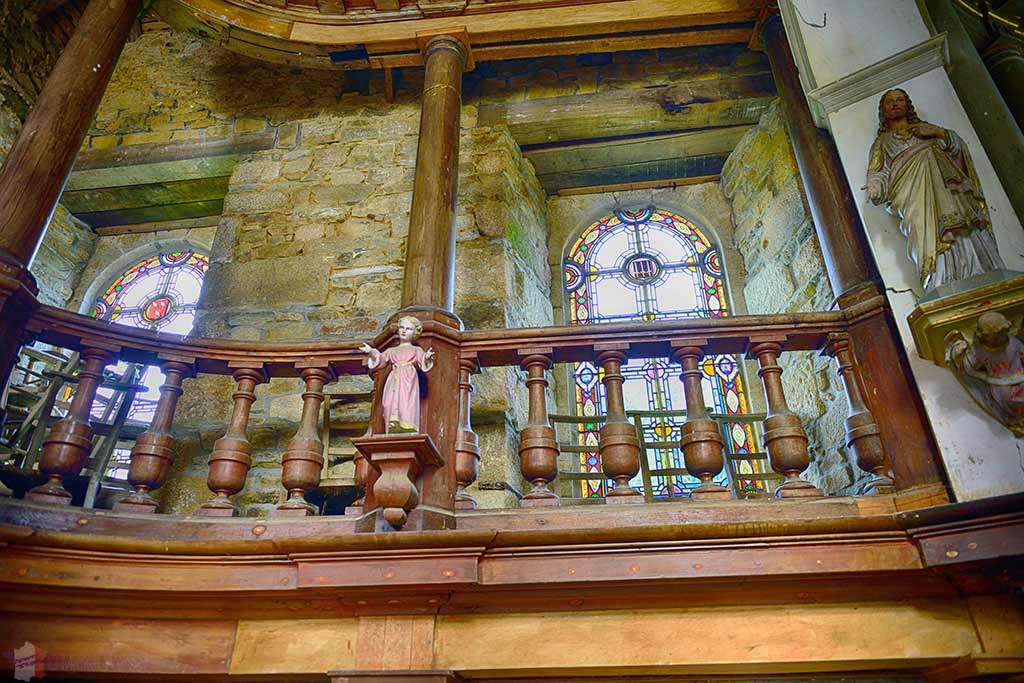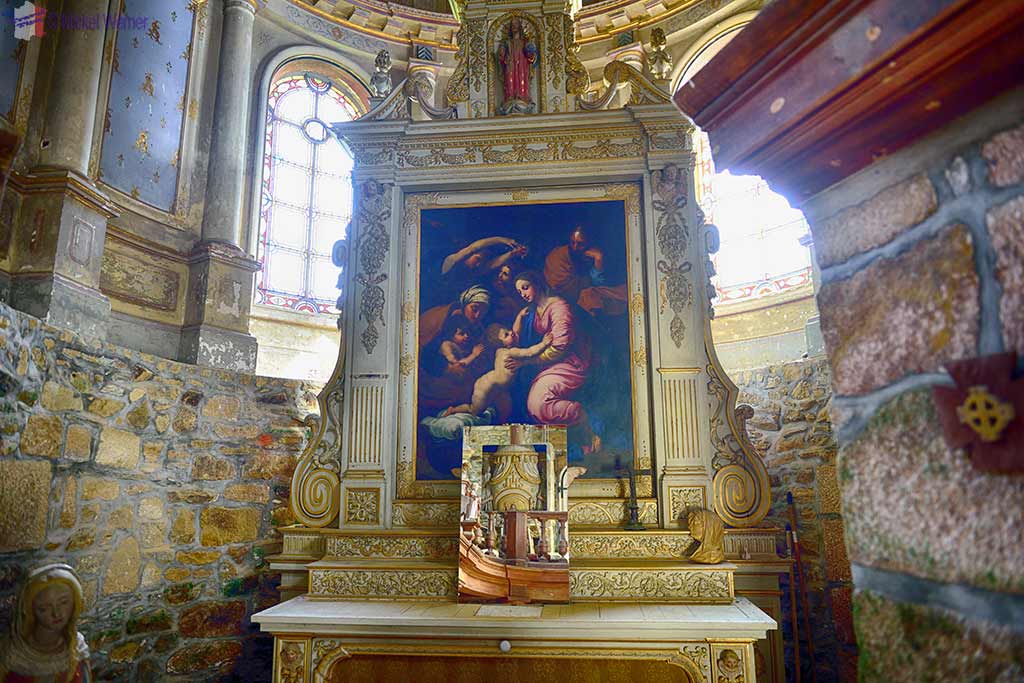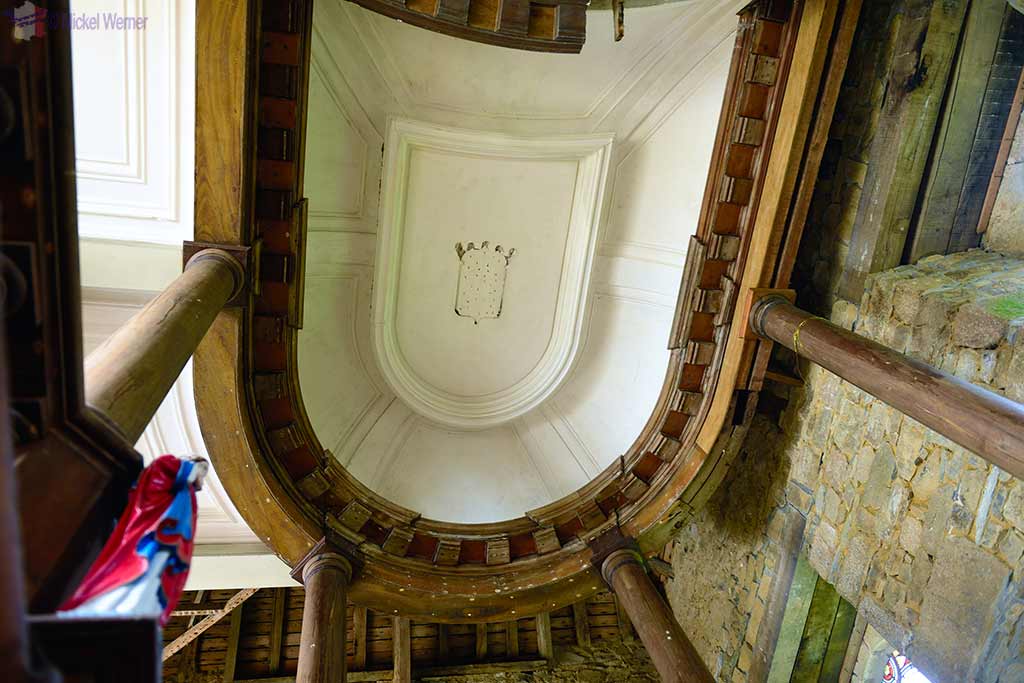 Summary
The castle is quite beautiful but unfortunately, we were no able to visit the inside. If you are in the area, check with the local Tourist Office in Lannion if the castle or its grounds are visitable.
Click here to see the other castles in the area.
Related Posts