Transport
Getting there
By Car

By Train
From
Via
Time
Time
Calais
A16, A28, A11
5:30 hours
via Paris (station change):
4:45 hours
Paris
A11
3:30 hours
on TGV:
2 hours
Dieppe
A28, A11
4 hours
via Rouen and Paris (station change):
5:20 hours
Le Havre
A28, A11
4 hours
via Paris (station change):
5:20 hours
Cherbourg
A84, N137
3:30 hours
via Caen and Le Mans:
5:20 hours
Marseilles
A61, A62, A10
8:45 hours
via Paris (station change):
6 hours
Air: Nantes has a big international airport, and they are building an even bigger one (which is highly controversial).
Flights are served throughout Europe and Africa, North America and the Middle East.
Click here to access the Nantes airport website
Ferry: There are no direct ferry services to and from the UK. The closest ferry port that sails to the UK is Cherbourg, which is a 3.5 hour drive (350 kms). A closer ferry would be Saint-Malo for the channel islands.
Bus: There are several long distance bus operators going to this city from different cities in France (and Europe). Click on one of the links below to see which departure city is covered.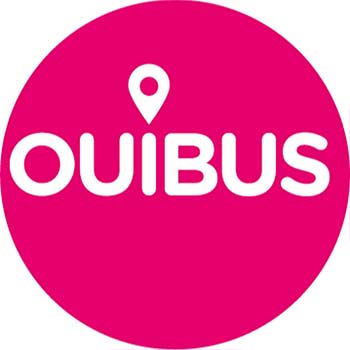 Within Nantes
Nantes is flat, but big. You can easily walk throughout the city, but you will tire to see everything. Luckily Nantes has a very good public transportation system that is not limited to the just roads; they even have water buses.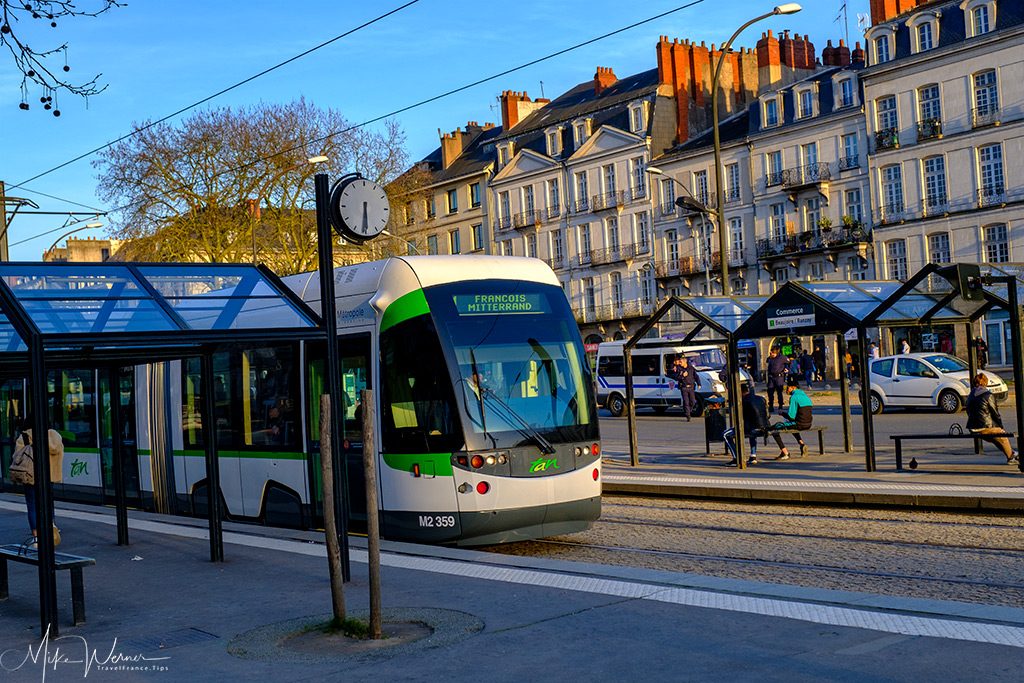 The organization managing the transportation system in Nantes is called TAN. They operate a mixture of trams, buses and water buses.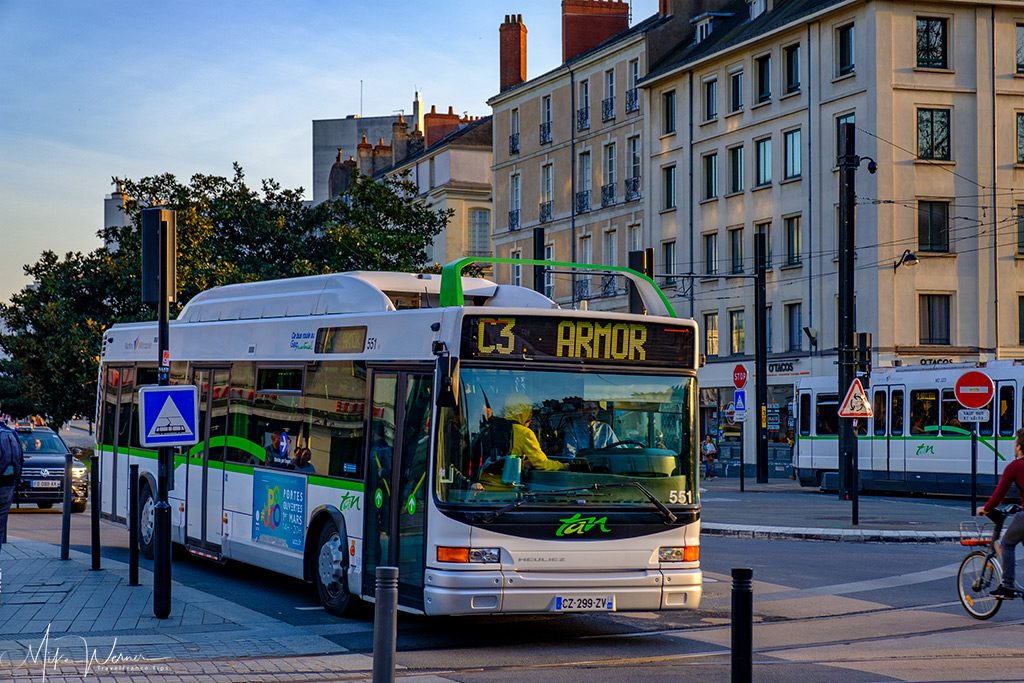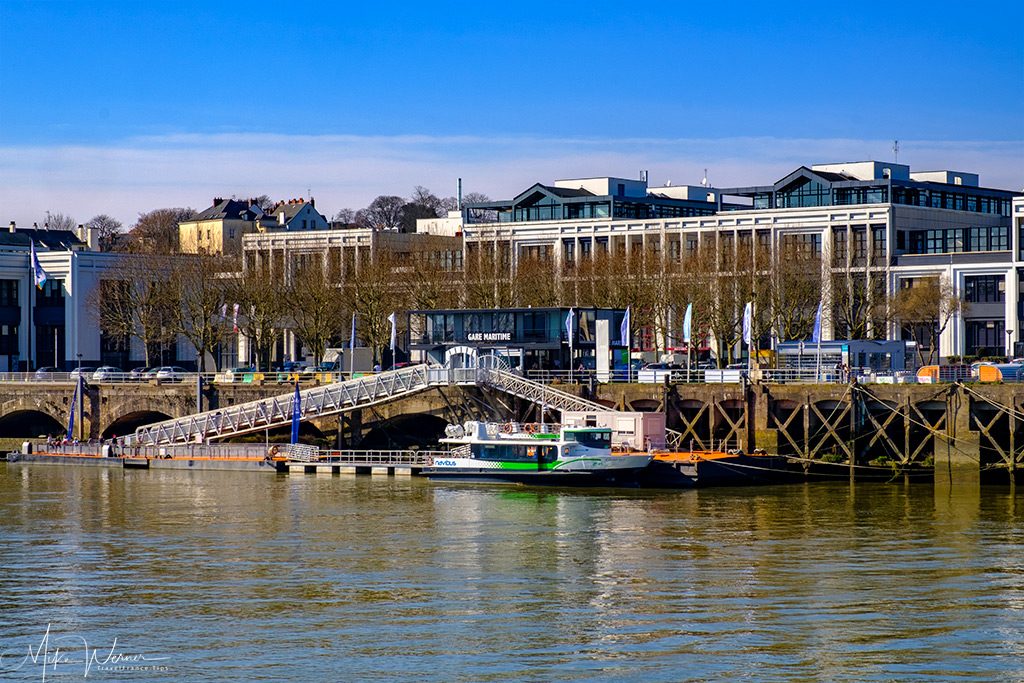 TAN operate a nifty smartphone app that allows you to buy your tickets using your phone, and no longer need any paper tickets – it's all in your phone. You can also see your itinerary and real time information about the network.
Click here to read more about it on the TAN website (and where you'll find info to download the free smartphone app).
Toilets
Nantes has an interesting and novel way of dealing with urinoirs (toilets for men to pee). Instead of placing big stalls, they made small plant size containers for men to do their thing. If they wouldn't have done that, men would probably pee on plants along the way, so this is an interesting solution: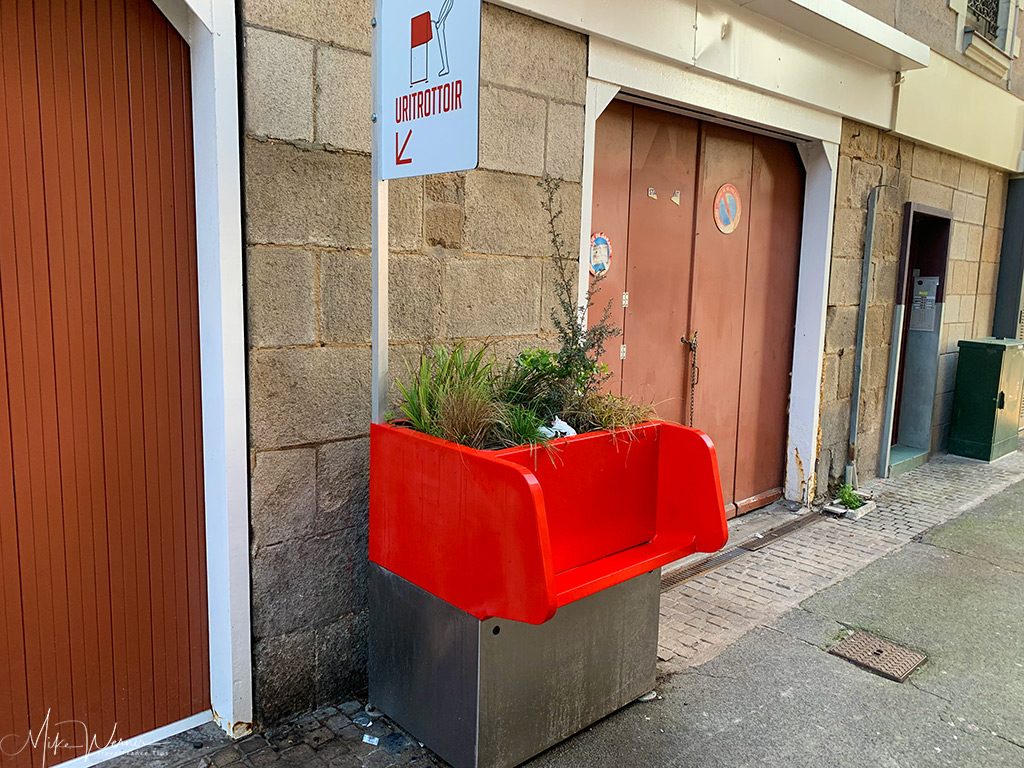 Of course this only works for men….
Restaurants
In Nantes you'll some 950 restaurants, ranging from very expensive to fast food spots. Surprisingly, there are only two 1-star Michelin restaurants and nothing above it (so no 3 stars). For a city that size and that many restaurants, it's strange.
Hotels
There are a lot of hotels in Nantes, as can be expected. From 5 star De Luxe hotels to campings and B&Bs.
Things To See/To Do
The tourist office of Nantes has a great deal for you; you can buy a 24/48/72 hour pass for a very reasonable price, that will give you access to more things that you can humanly do in that timeframe, including transportation. For example: A 24h stay pass: gives you a 24-hour TAN ticket (value 5.60 €), entrance to the Duke's castle museum, including the audioguide ( value 10 €), a river cruise on the Erdre ( value 13.50 €), a city tour bus ( value 12 €), a ride on the Carrousel des Mondes Marins ( value 8.50 €) which represents a total value of 49.60 € – All for 25 €. Click here to read more about the Nantes Pass.
Related Posts