Transport
Getting There
By Car

By Train
From
Via
Time
Time
Calais
via Dijon: A2, A26, A5, A31, A6, A7
9 hours
via Paris:
5:30 hours
Paris
A6-A7
7 hours
TGV:
3:30 hours
Dieppe
via Paris: A150, A13, A6, A7
9 hours
via Rouen and Paris:
6:30 hours
Le Havre
via Paris: A13, A6, A7
9 hours
TGV direct:
6:30 hours
Cherbourg
via Le Mans: N13, A84, A88, A28, A85,
A71, A72, A47, A7
10:15 hours
via Paris:
7:30 hours
Air: From both Paris airports, many flights per day, direct to Marseille, 1 hour 15. The airport also as many international flights daily.
Bus: There are several long distance bus operators going to this city from different cities in France (and Europe). Click on one of the links below to see which departure city is covered.



Flixbus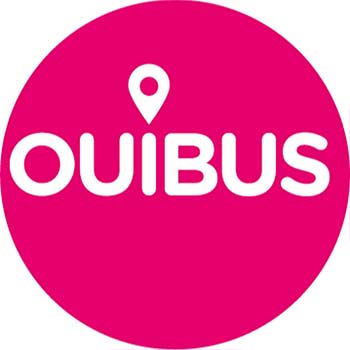 Ouibus

Within Marseille
There is a very good transportation system in Marseille, with a very good and encompassing bus route and two metro lines. Prices are cheap.
Restaurants
Marseille, particularly the old centre and harbour, has many restaurants catering to all tastes.
TIP: If you are going to eat in a restaurant in Marseille, you will need to try a Bouillabaisse, a meal invented in Marseille. You will not regret it. One of the top places to eat is the Miramar located at the old harbour. It's expensive, but worth it.
Hotels
Marseille has a lot to offer in terms of accommodation, from very expensive to backpacker's hostels.
Things To See/Things To Do
Visit Chateau d'If (a must)
Walk the Corniche du President John Fitzgerald Kennedy for 3.5 kms to take in the views.



Walk around the old harbour
Visit Fort Saint-Jean and its museums
Visit the majestic Sainte-Marie-Majeure Cathedral



Visit the famous Notre-Dame de la Garde church
Eat a Bouillabaisse


WARNING: When visiting Marseille, stay will inside the lower city. Straying out to the upper levels or suburbs is dangerous since Marseille's other reputation is that of a very violent city with many gang murders and shootings. Most of the drugs brought into France come via Marseille. In the city centre and lower parts (old harbour area), you are quite safe.
Related Posts
60

Marseille is France's 2nd largest city in population (over 800,000 inhabitants in the city), and France's biggest harbour. It is also one of the oldest dwellings in France, with cave painting found dating back 30,000 years BC. It doesn't get any older than that. NOTE: Below you'll find an impression…