This page forms part of a series of pages dedicated to the many artists who worked in Lisieux. A full list of all the artists with a link to their works can be found at the bottom of this page.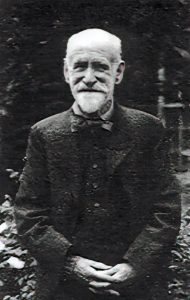 Movement(s): –
Thomas Matthews Rooke (1842 – 1942) was a British watercolourist. He worked as a designer, as an assistant to other artists, and was commissioned by John Ruskin to make architectural drawings.
Ruskin hired Rooke from Morris & Co. in 1879, and Rooke was still paid by him eight years later. In 1884 he was painting Italian architecture. Ruskin's project aimed to record threatened landscapes and buildings, and for it he also employed Frank Randal (1852–1917), and half a dozen others.
In parallel Rooke was a studio assistant to Edward Burne-Jones, during the period 1868 to 1898. He also did work for Sydney Cockerell and the Society for the Protection of Ancient Buildings; and exhibited at the Royal Academy and Grosvenor Gallery. He contributed a painting to an 1882 book Bedford Park, celebrating the then-fashionable garden suburb of that name.
Rooke married Leonora Jane Jones; the wood-engraver Noel Rooke was their son.
Click here to read Rooke's bio on Wikipedia.
NOTE: Click on any image below for a bigger version (no new window will open).
NOTE: A black box like this one, means that there is an explanation text about today's situation of the painting above it.
NOTE: Click on this photo icon
anywhere below a painting to see a photo of what the area looks like today.
NOTE: A blue box like this one, means there is an explanation or a note.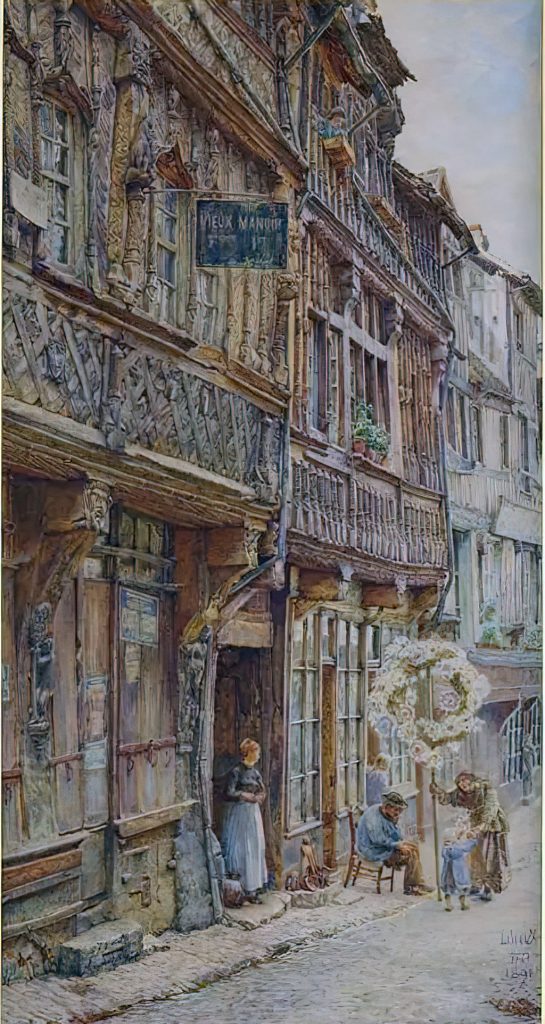 TODAY: The House of the Salamander no longer exists due to the WWII destruction. However, a more-or-less faithful copy exists … in Etretat! It was copied in 1912. Click here to see the Etretat version.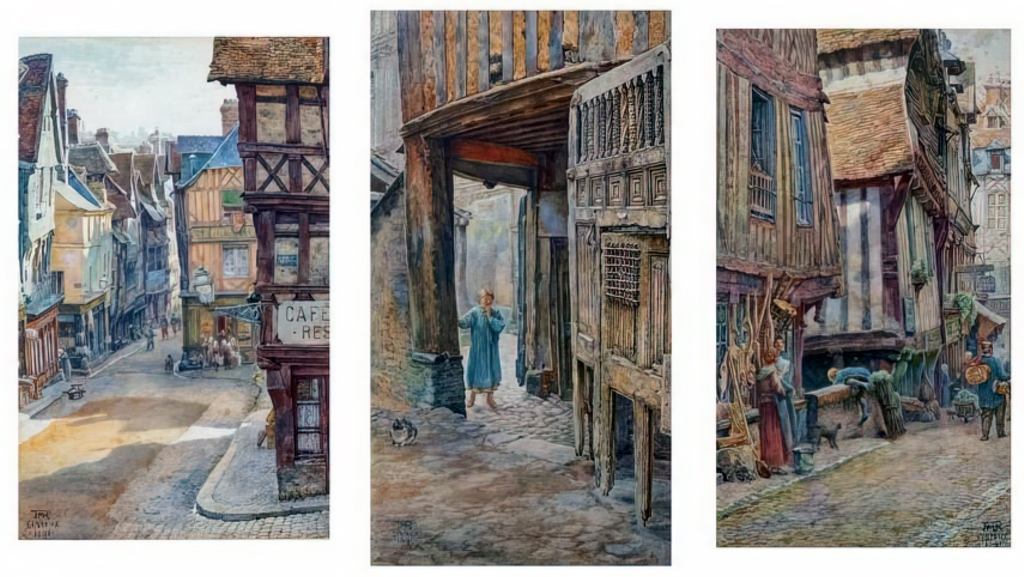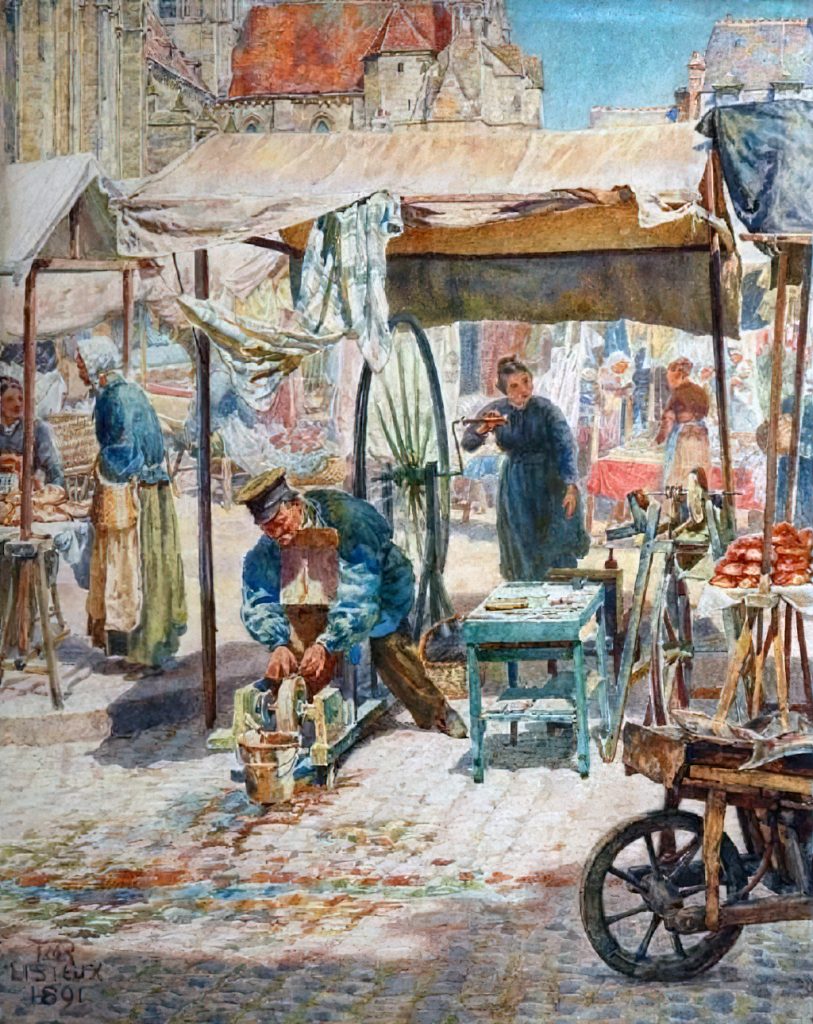 Rooke travelled extensively in United Kingdom, Italy and France. Here are all the places in France where he painted (a link "⇠" to his works will appear when published).
Auvergne-Rhone-Alpes

Brioude
Le Monastier-sur-Gazeille
Sallanches

Bourgogne-Franche-Comte (Burgundy)
Brittany
Centre Val-de-Loire

Bourges
Chartres
Chateaudun

Hauts-de-France
Normandy
Nouvelle-Aquitaine
Pays de la Loire
Lisieux was (and is) a town that saw a good number of artists working there. It's an old but well preserved town. Here are some of the artists that have come to apply their art in the town (a link, symbolized by a "⇠", to the artist's works will appear when published. A "*" indicates that the artist did not work directly in Lisieux but instead worked outside of Lisieux in a nearby town).
NOTE: You can subscribe to our new articles by entering your email address in the box on the right column (or at the very bottom of this article) and clicking on the button "Subscribe".

You will need to check your incoming emails and validate your subscription. If you can't see an email from us, check your Spam folder. Without validating your email address, you will not get notifications from us. WE WILL NEVER GIVE YOUR EMAIL ADDRESSES TO ANYONE!
Related Posts