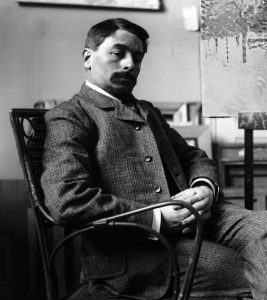 Movement(s): Post Impressionism
Henri Lebasque (1865 – 1937) was a French post-impressionist painter. He started his education at the Ecole regionale des beaux-arts d'Angers, and moved to Paris in 1886. There, Lebasque started studying under Leon Bonnat, and assisted Ferdinand Humbert with the decorative murals at the Pantheon. Around this time, Lebasque met Camille Pissarro and Auguste Renoir, who later would have a large impact on his work.
From his first acquaintance with Georges Seurat and Paul Signac, Lebasque learnt the significance of a colour theory which stressed the use of complementary colours in shading.
Lebasque also became friends with artists such as Raoul Dufy, Louis Valtat, and Henri Manguin, the last of whom introduced Lebasque to the South of France. His time in South of France would lead to a radical transformation in Lebasque's paintings, changing his colour palette forever. Other travels included the Vendée, Normandy, and Brittany.
Click here to read Lebasque's full bio on Wikipedia.
Click on any image below to see a bigger one open (not in a new window).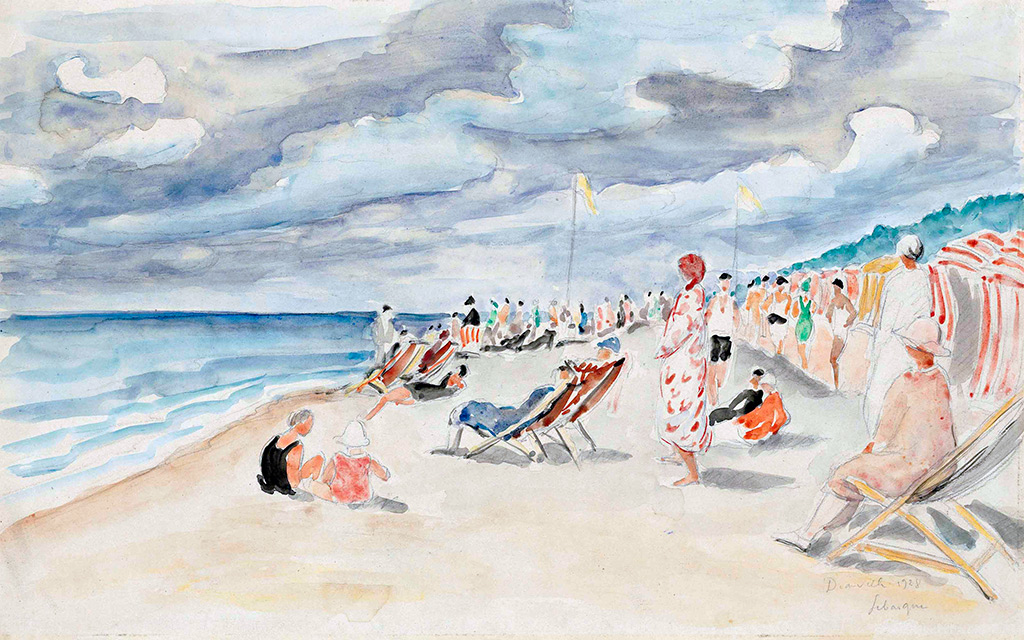 Lebasque painted throughout France. Here are the places he painted in (a link "⇠" to his works will appear below when published):
Auvergne-Rhone-Alpes
Normandy
Pays de la Loire

Prefailles
Saint-Jean-de-Monts

Provence-Alpes-Cote d'Azur

Antibes
Cannes
Cannet
Frejus
Saint-Tropez
Deauville was (and still is) a popular place to paint. Here are the artists we found that worked in the city and its surroundings. When an artist's work is published by us, we'll show a link ("⇠") to their works of art. A "*" indicates that the artist did NOT paint directly in Deauville, instead worked in Deauville's surroundings.
NOTE: You can subscribe to our new articles by entering your email address in the box on the right column (or at the very bottom of this article) and clicking on the button "Subscribe".

You will need to check your incoming emails and validate your subscription. If you can't see an email from us, check your Spam folder. Without validating your email address, you will not get notifications from us. WE WILL NEVER GIVE YOUR EMAIL ADDRESSES TO ANYONE!
Related Posts
95

Paul Cesar Helleu (1859 – 1927) was a French oil painter, pastel artist, drypoint etcher, and designer, best known for his numerous portraits of beautiful society women of the Belle Epoque. He also conceived the ceiling mural of night sky constellations for Grand Central Terminal in New York City. He…

90

Albert Lebourg (1849 – 1928), birth name Albert-Marie Lebourg, also called Albert-Charles Lebourg and Charles Albert Lebourg, was a French Impressionist and Post-Impressionist landscape painter of the Rouen School (l'Ecole de Rouen). Member of the Societe des Artistes Francais, he actively worked in a luminous Impressionist style, creating more than…

89

Pierre Chapuis was a French painter who was also known for his theatre decors and his water paintings of Deauville and Trouville. Not much else is known about this artist. Here are his works for Deauville.