Transport
Getting there
By Car

By Train
From
Via
Time
Time
Calais
A28, A10
7:30 hours
via Paris (change of station)
7:20 hours
Paris
A10
7:15 hours
Direct TGV
4 hours
Dieppe
A28, A10
8:15 hours
via Rouen then Paris (station change)
7:30 hours
Le Havre
A28, A10
8 hours
via Paris (change station)
7:20 hours
Cherbourg
A10
8 hours
via Paris (station change)
8:20 hours
Marseilles
A62
6:30 hours
via Toulouse (station change):
7:50 hours
Air: The Biarritz airport is an international airport serving mostly French and European flights (it's also Bayonne's airport). The big operators all fly here; EasyJet, Ryanair, Air France, Lufthansa, SAS, SwissAir etc.
Click here to access the airport web site for more information.
Bus: There are several long distance bus operators going to this city from different cities in France (and Europe). Click on one of the links below to see which departure city is covered.



Flixbus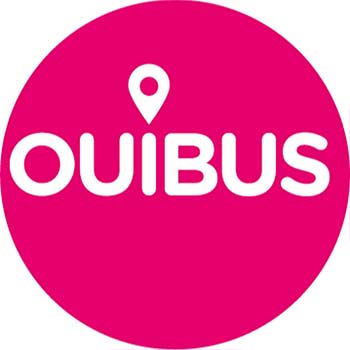 Ouibus

Ferry: There are no ferry operators in the area. The closest ferry to the UK would be in Bilbao, Spain.
Within Bayonne
The Bayonne inner city is small and narrow. There are almost no buses operating here, except those that take you to the outer limits of Bayonne.
However, inside the old city of Bayonne, there is a FREE electric bus shuttle that brings you through the city.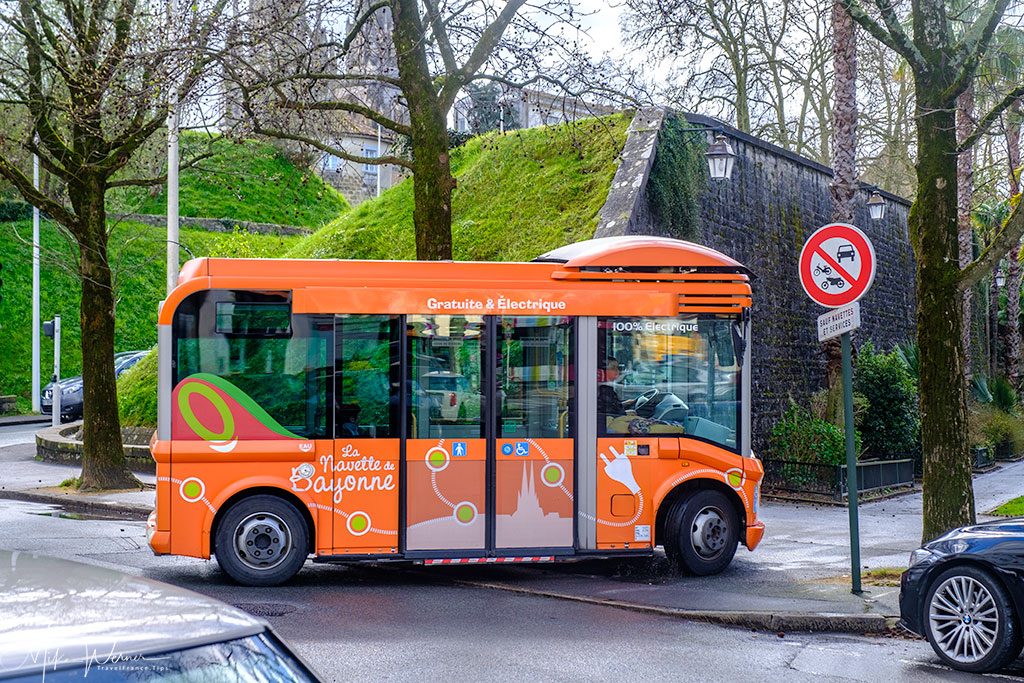 You can download a free app for your smartphone that will tell you where and when the next shuttle is coming. The shuttle bus operates Monday to Saturday, from 07:30 in the morning until 19:30 in the evening.
Click here to download the iPhone or Android apps (it's in French, but scroll down to see the QR codes for the download page).
For the rest, all buses are operated by Chronoplus in an inter-regional bus network that links up cities like Bayonne and Biarritz.
Click here to access the Chronoplus web site in order to find out which bus/tram you need to take to get to your destination.
Cars
Driving a car into the city centre is not advised. There are only a very few parking spots available, and the roads are narrow. Just outside the fortified/rampart walls are several large parking areas. There is the free shuttle bus that will pick you up and bring you back from these parking areas.
Restaurants
There are some 255 restaurants in Bayonne, giving you a good selection of food styles and price ranges. There are no Michelin starred restaurants.
Hotels
Hotels are Bayonne are not expensive, more moderately priced. You will find a good offering of hotels spread around the city and suburbs.
Things To See/To Do
Walk the old city and its narrow streets, admire the old buildings


Visit the cathedral


Attend a Rugby or Basque pelota game
Buy and eat Bayonne hams and chocolates
Go to the Bayonne Festival (Fete de Bayonne) it always starts the Wednesday before the first Sunday of August and lasts 5 days.

Click here to access the web site for more information (and many photos) Web site is in French only
Visit the Tourist Office on the outskirts of the old city centre
Bayonne Tourist Office
Related Posts
69

Transport Getting there Air: There is no airport at Saint-Jean-de-Luz, but the Biarritz/Bayonne airport is 20 minutes away. Ferry: There are no ferries operating to Saint-Jean-de-Luz. The closest city that offers international ferries is Bilbao, Spain. Within Saint-Jean-de-Luz The city is flat, with narrow streets. So you'll not find an…