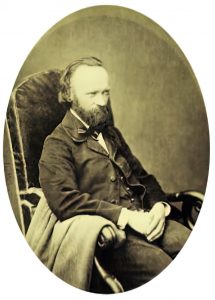 Movement(s): –
Jacques Guiaud (1810 – 1876) was a French painter and engraver; known for landscapes, cityscapes, historical scenes and assorted watercolors.
His family was originally from Marseille. Joseph-Francois Guiaud, his father, was an actor with the Societaires of the Comedie-Française.
His mother, Marie-Louise-Victoire de Brecq was an artist. He was born in Chambery while they were on a business trip.
His first art lessons were with Louis Etienne Watelet and Leon Cogniet. He was also influenced by the landscape painter, Jules Dupre.
In 1834, he obtained his first major commission: seven tableaux of historical scenes to decorate the Empire Rooms at the Chateau de Versailles. King Louis-Philippe I bought his painting "The Pas-Bayard at Dinant".
He held an exhibit at almost every Salon from 1831 until his death; winning several awards.
He made numerous trips, including a major one to Italy in 1836. After settling in Nice in 1847, where he gave drawing lessons, he travelled to Switzerland, Belgium, Germany, Denmark and along the Manche (English Channel).
Many of his works were created for wealthy foreigners who came to vacation on the Cote d'Azur; such as Princess Sophie of Sweden.
In 1860, he and his family moved to Paris. Five years later, he was among several artists chosen to decorate the Chateau de Fontainebleau; for which he produced some forested landscapes. he continued to travel; adding Spain and Mallorca to his list of places visited.
Click here to read Guiaud's full bio on Wikipedia.
Jacques Guiaud painted mostly in the South of France, but he did visit several other parts of the country to paint. Here are the main places he painted in (a link "⇠" to his works for those places will appear when published):
Auvergne-Rhone-Alpes
Bourgogne-Franche-Comte
Grand Est
Normandy
Nouvelle-Aquitaine
Provence-Alpes-Cote d'Azur
Related Posts
97

Claude-Joseph Vernet (1714 – 1789) was a French painter. His son, Antoine Charles Horace Vernet, was also a painter.

97

Alfred Montague (1832 - 1883) was a British painter born in London. Not much, if anything, is known about this British artist.

96

Maxime Maufra was a French landscape and marine painter, etcher and lithographer. He painted quite a few paintings in Normandy.