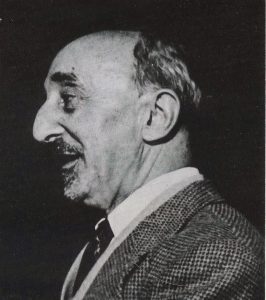 Movement(s): –
Georges Albert Cyr (1880 – 1964) is a Lebanese painter of French origin. He started his artistic career on the advice of the painter Guillaumin. As from 1924, Cyr was exhibiting at the Salon des Independents in Paris.
In 1934, following a personal tragedy, he decided to leave France and tour the Middle East and the Far East.
Having spent a few weeks in Beirut, he fell in love with the city and decided to settle in Ain El Mraisse.
He spent 27 years living in Lebanon. Cyr was not only a painter. He also worked with mosaics, ceramics, and stained glass.
He taught painting and history of art, wrote numerous essays and lectured on the subject. Many see him as the true pioneer of modern art in Lebanon.
Click here to read George Cyr's full bio on Wikipedia (in French only).
Although George Cyr painted mostly in the Middle East, he did spend quite some time in France. Here are the places he painted in (a link "⇠" to his works for each place will follow when published).
Related Posts