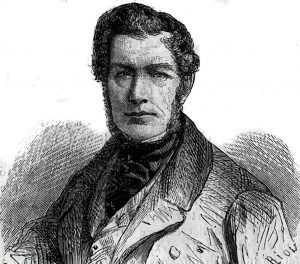 Movement(s): Idealists, Realism
Jules Louis Philippe Coignet was born in Paris in 1798 and died there in 1860. He was a noted landscape painter who had studied under Jean-Victor Bertin. He travelled a good deal in his own country as well as elsewhere in Europe and the East, and produced a considerable number of views. Unfortunately, there are not many of his painting left.
As a painter, Coignet holds a middle place between the Idealists and the Realists, and his work is remarkable for the combination of vigour and delicacy in the effects of light and shade, for poetical feeling, for a firm brush, and occasionally for grandeur of conception.
In addition to producing many water-colours, pastels and etchings, he wrote a book on landscape painting and published in 1825 a series of sixty Italian views.
Click here to read Coignet's full bio on Wikipedia.
Coignet painted in the following places in France:
Related Posts