You would expect that Amiens, having one of world's biggest cathedrals, would have a large amount of churches inside the city. But strangely enough, it's not the case. And of the churches I've seen, many were closed down or not being used anymore. Remember that Amiens was badly damaged during both WWI and WWII.
Here are a few of the churches I've seen in Amiens:
Saint Leu Church
The Saint Leu church is the oldest church in Amiens (after the cathedral). It was built in 1449.
It survived several disasters, including a storm that toppled the steeple killing 68 people in the year 1581.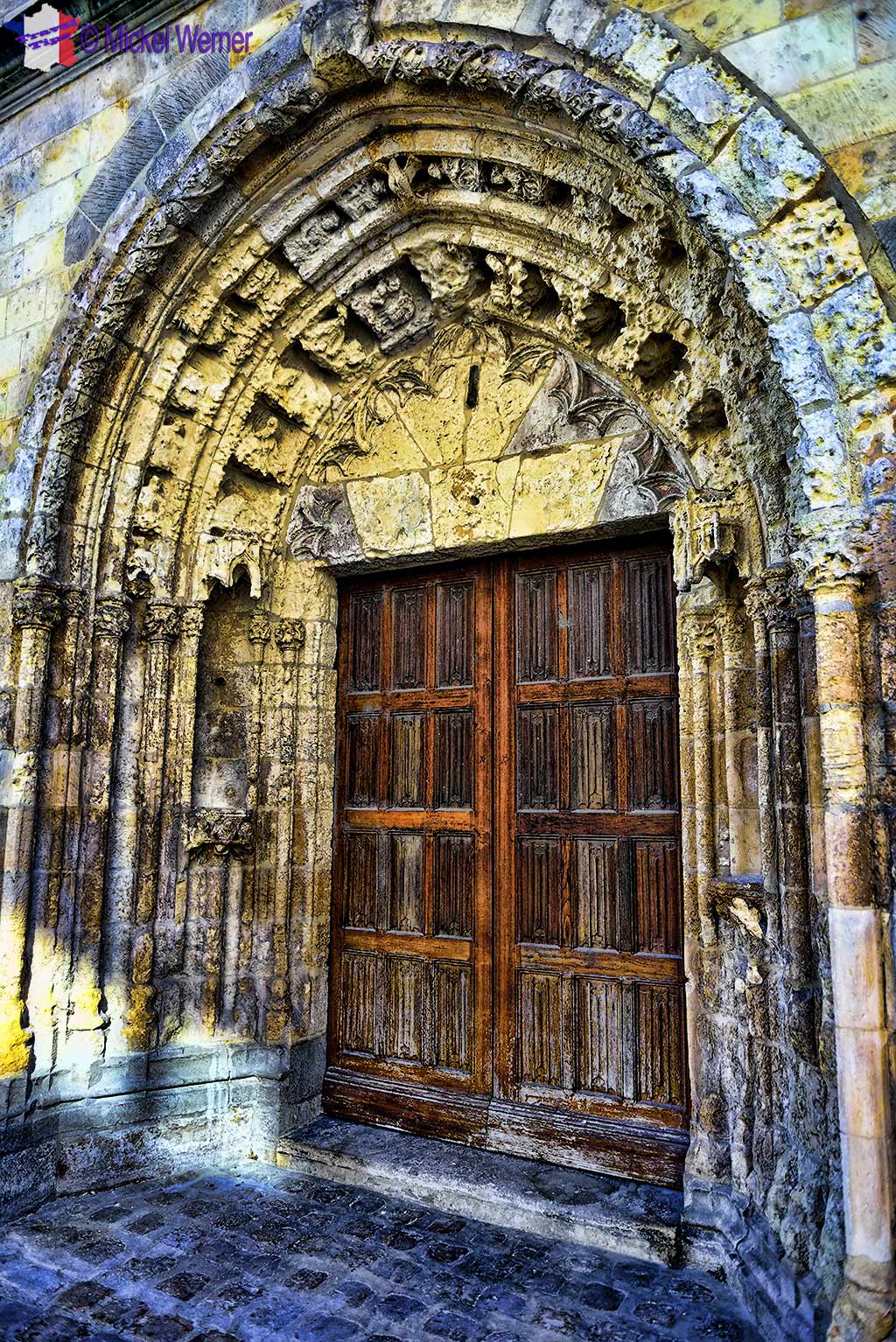 World War I broke all the glass windows, but the church escaped unscathed the bombardments of World War II.
Ruins
Only a few steps away from the Saint Leu church you'll find these church ruins. They are located inside the university grounds, but I could find no further information.
Saint-Honore Church
The Saint-Honore church of Amiens is a very modern structure. The construction started in 1957 and finished in 1961.
The church replaced one that was destroyed during WWII.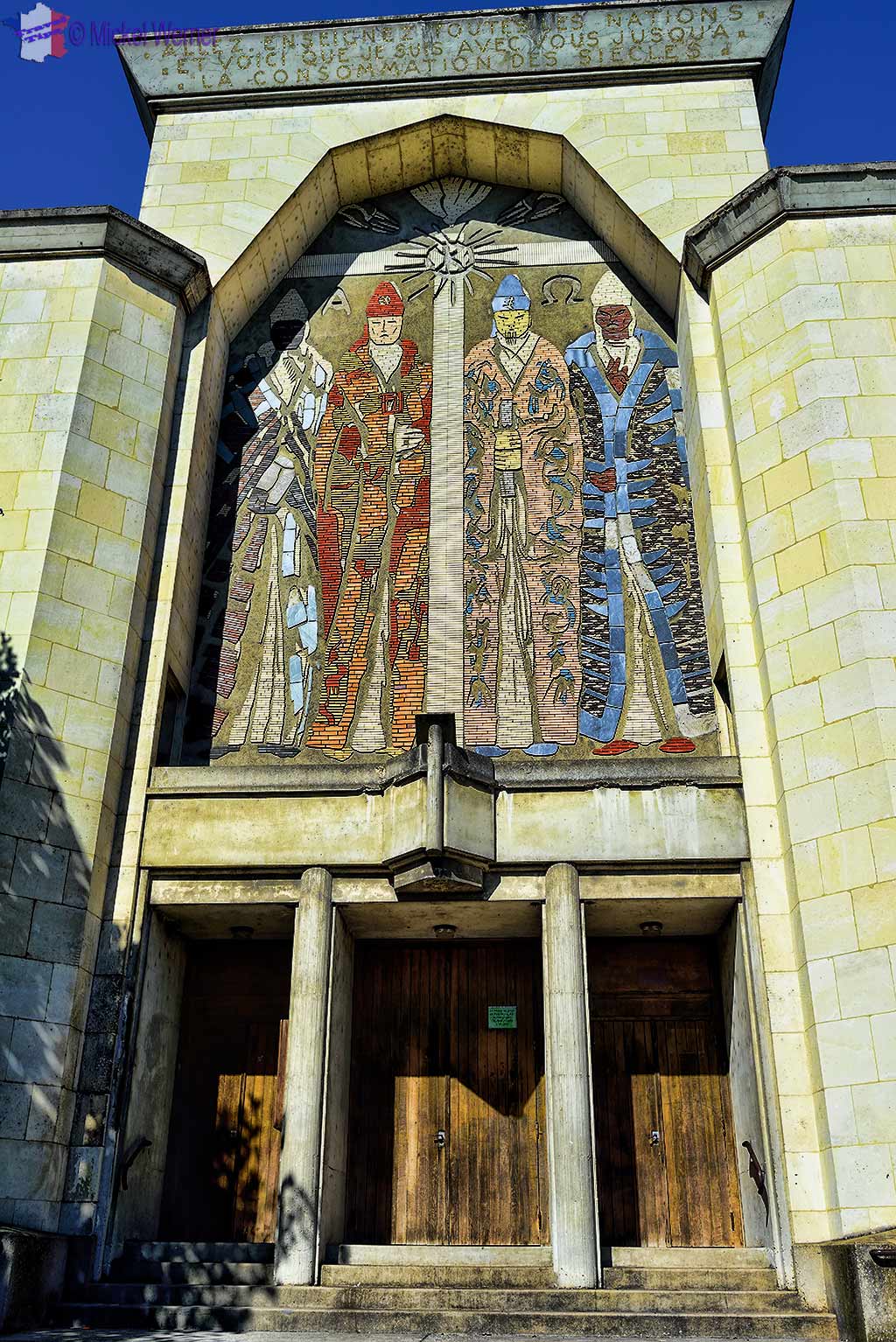 Saint-Remi Church
The Saint-Remi Church of Amiens was constructed in the year 1889 to replace a church, built in 1503, lost over the centuries. But construction stopped in 1891 when they ran out of money, but eventually the church was finished.
The church also has (had) a convent located next to it.
There is a very small but intimate walled garden alongside the church.
Currently, the catholic charity organisation, "Secours Catholique" is located here.
Saint-Germain-l'Ecossais Church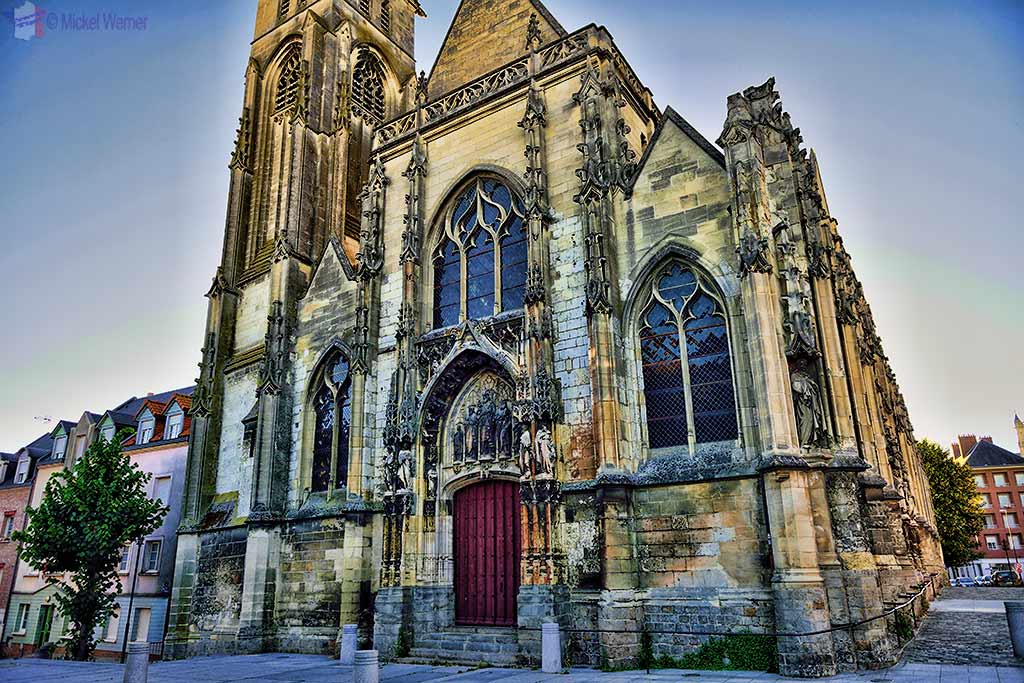 The Saint-Germain-l'Ecossais Church of Amiens is named after "Saint Germain the Scot" (although he was the son of an Irish prince).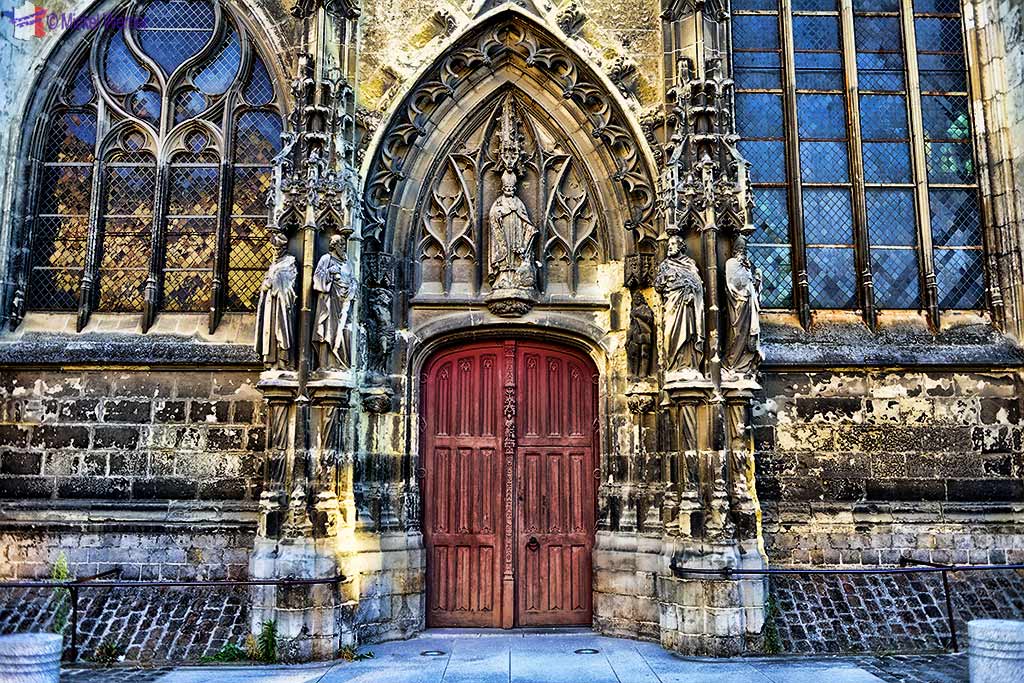 After the Amiens cathedral and the Saint-Leu church, this is the 3rd oldest church in the city. Construction started in 1455 and it was finished in 1490.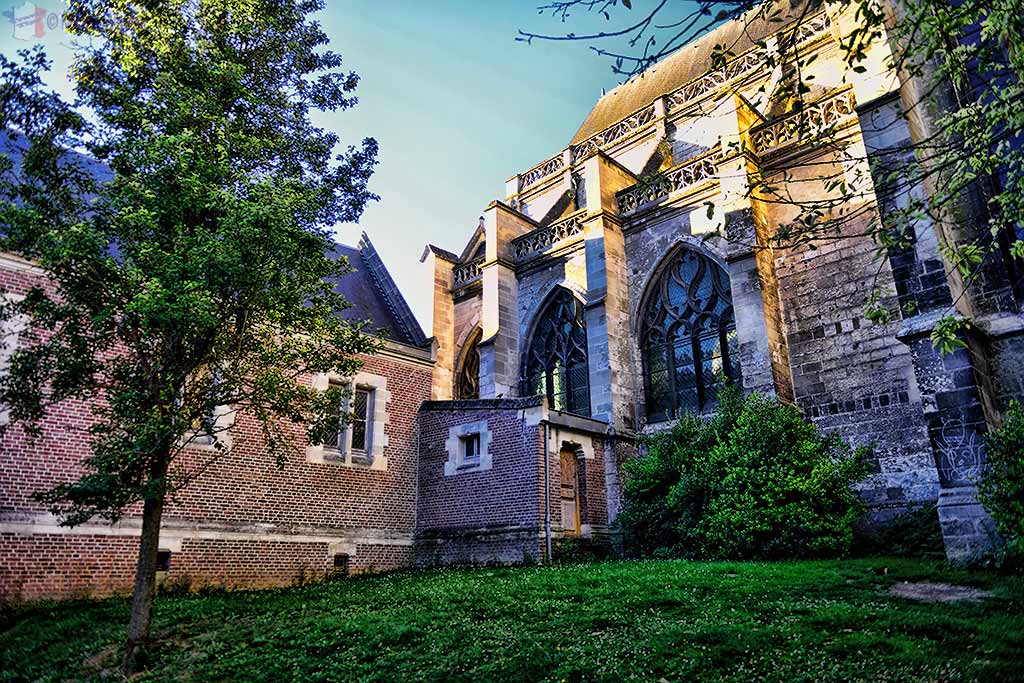 The church was badly damaged during WWII.
Evangelical Church
In sharp contrast with all the gothic churches, here is the Evangelical Church of Amiens.
Summary
There are of course many more churches in the city. The ones more in use today are slightly outside the city centre.