Jules Verne is such a successful and popular book author worldwide that many people forget that he was French. His novels like "Journey to the Center of the Earth" ( from 1864), "Twenty Thousand Leagues Under the Sea" ( from 1870), and "Around the World in Eighty Days" ( from1873) are books read around the world by people from any age.
Jules Verne is often described as the father of science-fiction. He is the second most translated author in the world (second only to Agatha Christie).
Although born in Nantes, he lived a large part of his life in Amiens. His house, now turned into a museum, can be visited.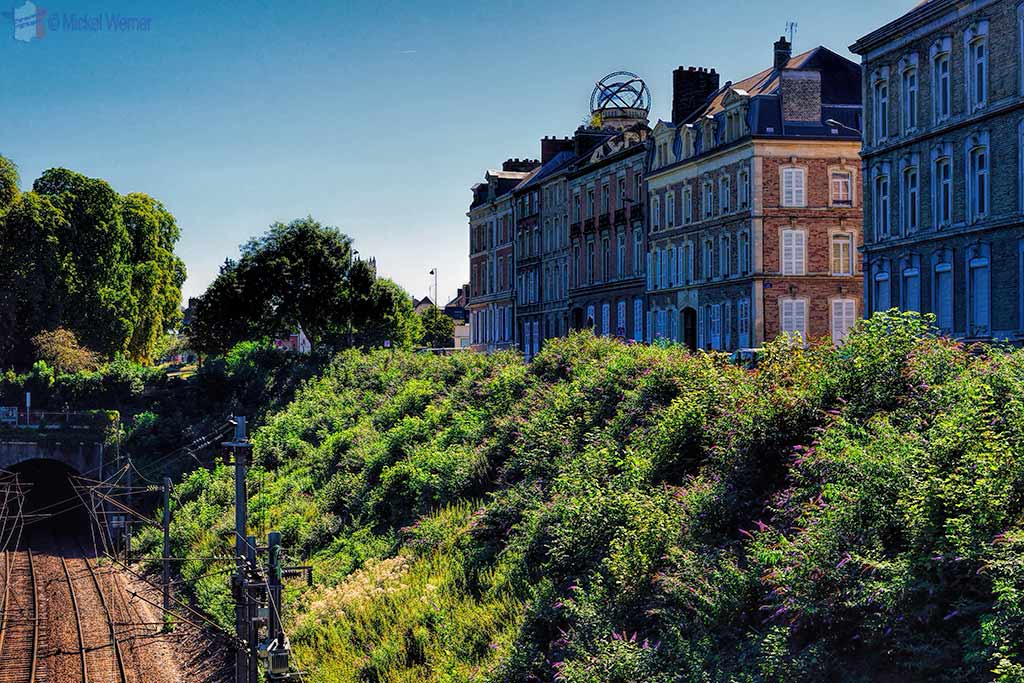 The house is located next to the main Paris to Amiens railway line towards the South of the city centre. His name is splattered all around the city, from streets, buildings, university and museums. He is the most well-known person to have ever lived in the city.
The house he lived in (from 1882 to 1900 – he died in Amiens in 1905) is enormous, even for those days. Jules Verne was on his way to becoming a lawyer but when he visited Amiens to be the best man at his friend's wedding, he fell in love with the bride's sister (and the city). And as the story goes, the rest was history….
The house is now a museum, but keeping to his way of decorating and using the house.
The first floor is where the sleeping quarters were, the second floor was where the writer did his work.
Needless to say, I'll only show you a few photos of this large museum. If you want to see more, then you'll need to go there yourself.
On the top floor there is "ship's bridge", overlooking photos of the sea. It's a "replica" of Jules Verne's yacht.
Summary
Visiting the Jules Verne house and museum is a few hours well spent. It's well laid out, easy to walk around and very interesting to see the way this prolific writer lived.
TIP: This museum can be easily visited if you are in a wheelchair:
Click here to read more about the house in the museum's site (in English). A visit of the museum will take 1 to 3 hours.
Related Posts